Caregiver stress can increase over time as dementia symptoms like memory loss worsen. As seniors age, they may benefit from the constant support of a professional caregiver to perform daily activities independently.
24 hour care for dementia patients can be highly beneficial for aging seniors that display aggressive behaviour and other actions that can impact a loved one's safety. Whether it is in their own homes or under the direct supervision of care managers in a nursing home, it's worth considering around the clock care.
What To Know About 24-Hour Dementia Care
Some signs that dementia patients may need 24 hour dementia care include caregiver burnout or chronic stress faced by other family members, a sudden decline in cognitive function, and an increased risk of accidents and injuries.
Live in care can be beneficial for those who need help with domestic chores like meal preparation, maintaining hygiene, keeping track of medicine dosage, and staying in bed. A caregiver can also help arrange doctor's appointments and provide companionship for a family member in an assisted living facility or nursing home.
Highly trained caregivers in a 24 hour dementia care facility can attend to common behaviors including:
Irrational behaviour
Wandering from home or getting lost
Increased incontinence
Benefits Of 24-Hour Dementia Care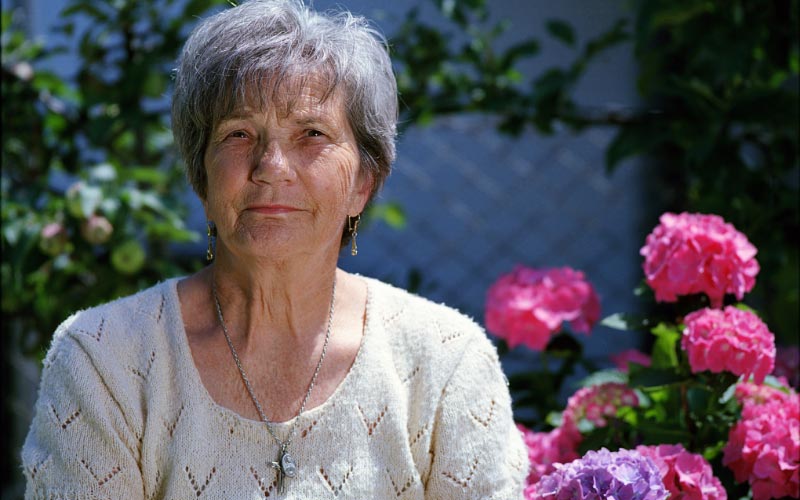 Since dementia is a progressive disease, elderly adults displaying advanced symptoms may need more supervision and medical care than family members are able to provide. Some options include live in caregivers to provide 24 hour dementia care at home or similar services from a nursing home.
Enables Seniors To Live At Home
Some aging adults may prefer to grow old in the comfort of their homes. 24 hour dementia care at home can provide greater stability for seniors by providing them with aid in a familiar setting at all hours of the day and providing companionship. However, live in caregivers can be quite expensive compared to other options.
Reduces Falls And Safety Hazards
Falls are a major cause of injury for elders, and the risk of falls increases when older people are cognitively impaired. Having 24 hour dementia care can help seniors move around their homes by reminding them to use assistive devices, helping them get in and out of bed, and alerting medical services in the event of an emergency.
Assistance With Everyday Activities
Care managers are also specially trained to take on the daily tasks of elderly care. This can include toileting, bathing, transfers, dressing, grooming, feeding, and exercise. Since seeing to the personal care of seniors can be overwhelming for families, this is where highly trained caregivers enter into the picture.
Respite For Family Caregivers
Although you may want to cater to an aging loved one's needs, it can be increasingly challenging if their condition worsens. If you have other responsibilities like caring for your children or focusing on your career, you may become stressed and experience burnout from all the responsibilities of daily living for a senior patient.
On the other hand, you can still work with a caregiver to come up with a detailed care plan to help you enjoy more quality time with your loved one as they provide the hands-on-care that they are specially trained for. You can check references to ensure that your loved one receives the best quality of 24 hour dementia care possible for their needs.
Frequently Asked Questions About Nursing Homes For Dementia Care
If you still have some doubts about hiring a caregiver for your loved one with dementia, here are some common questions that can help you make a decision. You may also consult these senior resources for more information.
When should someone with dementia be placed in a nursing home?
Since in-home caregivers may be cost-prohibitive, 24-hour care from a nursing home can help relieve caregiver stress at home. This is because nursing homes can offer customized care plans, provide a healthy diet, offer 24-hour support and supervision, and social activities for a loved one with dementia.
Where is the best place for someone with dementia?
The best place for a loved one with dementia depends on their unique needs. Some options include in-home care, adult day care programs, continuing care retirement communities, nursing home facilities, and memory care units.
Should a person with dementia be in a nursing home?
If you loved one with dementia is still in the early stages, they may not require the specialized care that a nursing home can provide. However, those in the middle and late stages could receive the many benefits of 24-hour care for dementia patients in a nursing home.

Depending on your needs, 24-hour dementia care may be highly beneficial for aging loved ones. Long-term medical treatment, round-the-clock care, and experienced caregivers can help ensure that they obtain aid with everyday tasks, social activities, nutrition, and medical care that they need.
Read on to learn more about home care tips for caregivers on Senior Strong today!