Staying physically fit is recommended as you age as a means of preserving your overall health. However, there is also a fine line between the recommended amount of exercise of 2.5 hours weekly, as well as overdoing it. Anything more than this, especially hitting 7.5 hours and more of extreme exercise, could be dangerous for seniors.
Too much exercise can lead to over-exhaustion, fatigue, and possibly even injuries that do not heal as quickly for seniors. This can even put seniors at greater risk for developing coronary artery calcification, heart rhythm disorders, and other forms of heart damage.
For more information and advice on ways seniors can stay healthy and well — while remaining safe at the same time — check out Senior Strong's guide to senior-friendly activities! 
Was this article helpful?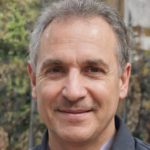 William Rivers is an editor with a master's degree in Human Services Counseling at Maine State University. He has more than 20 years of experience working in the senior healthcare industry.