The decision to place a parent in a nursing home is one of the most difficult family caregivers must make. Moving into a long-term care facility includes significant life changes for the elderly, as well as for you.
Use the list of questions below as guidance when visiting prospective nursing homes. Print a checklist for each facility you visit so that you may record the responses you receive from administrators and your own observations. Then, examine the checklist to choose which nursing home best meets the needs and preferences of your loved one.
Questions To Ask When Finding The Best Nursing Home
Does the nursing home hold Medicare and/or Medicaid accreditation?
Are the nursing home's doors open to new residents?
Is a waiting list in place? If so, how long is the admission waiting period?
How many residents can the facility accommodate?
Does the nursing home specialize in the condition(s) your senior loved one has or have expertise with them? (e.g., dementia, Alzheimer's disease, Parkinson's disease, stroke)
Does the facility provide Alzheimer's and dementia patients with a specific memory care unit?
Does the nursing home provide occupational therapy, physical therapy, speech-language pathology, or other rehabilitation services?
Are all the nurse employees licensed and certified?
Are background checks performed on all employees in the facility?
Does the facility track staff turnover, and if yes, what is the rate?
What is the ratio of staff to residents in the nursing home?
Does the facility provide a program for employee abuse prevention training?
Are employees expected to engage in ongoing training or continuing education?
Have there been any complaints about the nursing home?
Are there any inspection citations or pending litigation against the facility?
How does the facility monitor for and prevent abuse?
If mentally competent, may residents make decisions regarding their daily routine?
What amenities and activities does the facility provide?
What are the hours of visitation?
Does the nursing home suit the cultural and religious needs of your loved one?
Can residents personalize their apartments with their own furniture and belongings?
Are the common areas of the facility clean and comfortable?
Is there an outdoor recreation area?
Is the dining room peaceful and comfortable?
What food selections and dietary offerings are available?
Does the food appear and smell appetizing?
Are the temperatures of offered foods appropriate?
Can residents continue to see their own physicians while residing in a nursing home?
Do residents always have the same direct caregivers, such as therapists, nurses, and aides?
Is the facility staffed around the clock on weekends, nights, and holidays?
Is there consistent interaction between families and administrators?
How frequently do care plan meetings occur?
Does the nursing home have a council for residents and/or family members to talk about unmet needs and ways to make things better?
Does the facility have doctors and registered nurses on staff? What are their working hours?
Does the nursing home have an emergency arrangement with a local hospital?
How does the facility manage or handle falls?
Are there handrails and grab bars to hold onto all over the building?
Are exits easy to find?
Are accidents and spills cleaned up fast?
Are the hallways clean and well-lit?
Does the whole building have smoke detectors and sprinklers?
Finding a place that helps seniors with dementia doesn't have to be hard. If you need more guidance or resources, check out Senior Strong's health and wellness section.
Was this article helpful?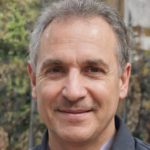 William Rivers is an editor with a master's degree in Human Services Counseling at Maine State University. He has more than 20 years of experience working in the senior healthcare industry.