As the fashion industry operates with more of an effort towards making clothing truly exclusive, we have seen a rise in the number of choices for adaptive clothing. One brand that comes to mind that has pioneered the adaptive clothing niche is Silverts.
As early as 1930, the brand was a leader in easy-to-wear clothing. Nowadays, they are the biggest supplier of special needs clothing for senior citizens and nursing homes in North America. And while their main goal is to design functional and accessible clothing, they also aim to incorporate a sense of style and flair into their pieces.
We have taken their women's clothing out for a spin in order to provide you with a detailed review:
Two Categories of Clothing
Silverts has two main categories of clothing in their women's recovery wear collection: assisted dressing, which is ideal for individuals who need assistance in dressing up, as well as self dressing for individuals who can get dressed on their own.
On their website, each item has been conveniently labeled with one of the two categories, so you can immediately spot which piece of clothing fits your needs best. There is a blue icon for assisted dressing and a green icon for self dressing. We thought this was a thoughtful touch to make online shopping more accessible and efficient—especially for those who don't do it often.
Assisted Dressing
The items under their assisted dressing label include hospital/home care gowns, which are available in fun prints. Wearers can lounge and sleep comfortably, especially with the peace of mind that they will be fully protected and covered. We liked how the snap enclosures were placed on the shoulders, so you don't feel anything digging into your skin when you lie down.
Some other popular items in their assisted dressing category are their pants, particularly their assisted dressing stretchy pants. This pair comes in the basic colors of dark navy or charcoal and is ideal for wheelchair users. Featuring an elastic waist—with the back waistband strategically higher than the front—you will be able to sport this pair with a natural, contoured fit.
We were also quite intrigued by their soft antimicrobial modal open back undervest, also classified as an assisted dressing piece. Made with antimicrobial fabric, this garment can help protect you from disease-causing germs.
The fabric is actually composed of 93 modal and 7% spandex, which is machine washable and wrinkle resistant. In addition to this, it has a fluid barrier, good for those who suffer from incontinence. It is easy to put on, even for those who have impaired lower arm mobility.
Self Dressing
One of the newest items in Silverts' self dressing collection is their women's post-surgical puffer scarf with pouch. This interesting piece is quilted and padded, cleverly functioning as both a scarf and cushion.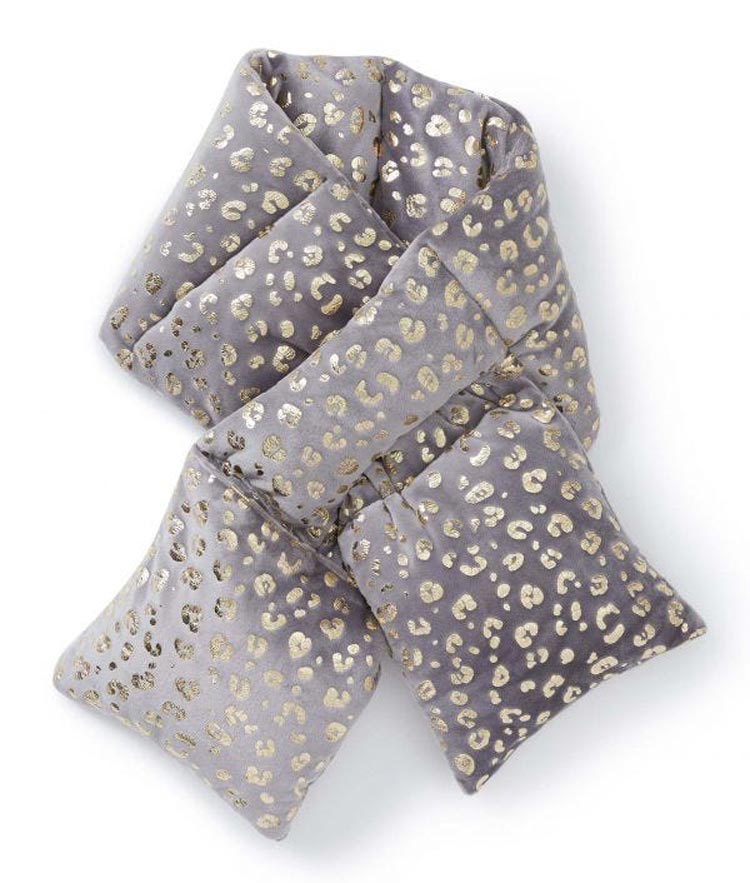 It is machine washable, can protect sensitive skin, and has a big pocket for storing miscellaneous items when you are on the go. We felt that this was a very well-thought-out and original piece, making it one of the best in this collection.
We, together with numerous other customers as evidenced by the reviews on their site, also appreciated the antimicrobial fluid barrier extra-wide comfort steps shoes for women. Wide in width, they are a great pair of shoes for those who have swollen ankles or feet. Soles are slip-resistant, and the shoes have an adjustable & easy touch closure for more flexibility.
A new feature in this pair of shoes is its antimicrobial and fluid barrier additions. Feet will remain protected, bacteria-free, and safe from smells and unwanted spills.
For those who want a starter pack-type of bundle, we recommend Silverts' women's recovery wear kit, which is part of their comfort care collection. Ideal for those who are recovering from an operation, this kit comes with a post-surgical recovery jacket, a 3-pack of non-skid resistant slipper socks, self-dressing wide-leg pull-on pants, and a soft plush post-surgical puffer scarf.
You can customize the kit to your liking and sizing and can breathe a sigh of relief knowing that you have all the basic garments you might need for your recovery.
Other Important Things to Note
In addition to these two main categories, you also have the option to filter your search for more specific needs. They have a whole roster of clothing from those who are bedridden, have Alzheimer's, ALS, arthritis, broken legs, cerebral palsy, diabetes, multiple sclerosis, and many other conditions.
We also noted how their sizing was inclusive, with pieces usually ranging from a size XS/S to a 2XL/3XL depending on the item.
The prices at Silverts' women's collection are quite fair, with all items being below $200 even when they are at full price. Their priciest pieces are their wheelchair capes, which are luxurious, practical, and water-resistant pieces for extreme weather conditions. Most jackets, jumpsuits, tracksuits, dresses, tops, pants, shoes, and other items are around $40 to 100.
Overall Verdict
We recognize just how important adaptive clothing is, not just for people's physical needs, but for their mental and emotional wellbeing. Silverts' has a wide range of shoes, accessories, and garments that are specially designed for a diverse set of conditions, illnesses, levels of mobility, and more. 
With unique pieces that we haven't seen in other lines of adaptive clothing, we believe that it is safe to say that Silverts' adaptive clothes for women are made with good quality materials, functional designs, and thoughtful additions that you didn't think you ever needed.
We also noted how Silverts aimed to deliver a pleasant user experience from the get-go, by labeling their items according to one's needs on their website. This way, we found it very convenient to immediately select the items we wanted depending on what we were looking for by filtering the products accordingly.
There is still so much to learn when it comes to adaptive clothing. If you are new to this topic and want to learn more, be sure to check out some of our articles on adaptive clothing. Contact Senior Strong today!