The state of retirement in the US has remained largely unchanged despite the pandemic. Statistics show that most workers were able to save for their retirement in 2020 compared to any other year. As such, there are now several retirement options for those who want to spend their senior years in a place that is both comfortable and convenient.
To date, there are a number of communities out there that seek to cater to seniors' different needs, from independent to assisted living, and skilled nursing care. However, it may be hard to determine how much care and attention you might need — whether in the long or short run. Continuing care retirement communities (CCRCs) actually aim to solve just that.
Combining the convenience of supplying residents with all services and amenities they might need, CCRCs can also provide them with the type of current and future care they will need—thus easing the burden of moving to another facility. As such, it should definitely be taken into consideration during retirement planning for seniors.
What Are Continuing Care Retirement Communities?
Continuing Care Retirement Communities, also known as Life Plan communities or Life Care Communities are a type of retirement community where residents' needs are taken care of by employed staff. Varying levels of care are attended to, whether seniors need independent living, assisted living, or more hands-on skilled nursing care.
CCRCs allow residents to age in place in environments that are peaceful, comfortable, and convenient. These types of residences may follow programs such as Masterpiece Living, which is a philosophy that promotes holistic wellbeing. This data-backed approach to aging purports that successful aging is more about lifestyle choices than it is about genetics.
A number of CCRCs follow this program, such as Sun Health Communities, Peconic Landing, and The Chamberlin.
Aside from this, there are also many other retirement options and residences if you have different types of needs.
Types of Contracts in Continuing Care Communities
Type A, or Life Care Communities have entrance fees and monthly service fees that may be inclusive of amenities, meals, utilities, maintenance, and the level of care that you need.
Type B or Modified Life Care has lower monthly fees compared to Type A contracts. While this will cover the same arsenal of services, fees may change depending on the level of care needed. The CCRC will work out a payment plan for the starting rate, after which, residents may have to pay a discounted rate for nursing or assisted living care.
Type C or Fee-for-Service have the cheapest entrance and monthly fees. Should heightened levels of care be needed, monthly fees will increase.
Type D or Rental Agreements have no entrance fees, but monthly fees will be required for basic amenities and access to healthcare services.
Choosing Your Continuing Care Community
There are several factors that will go into making your decision regarding what CCRC to choose. The following are some of the most important and common considerations:
Entrance Fees
As we mentioned, entrance fees and additional fees will differ depending on the type of contract. Costs will change if you own the property, on the size and type of unit you get. You may also want to look into whether the property is below the local market's home values, or on the locally affordable housing costs.
Resident Demographic
Your potential company and fellow residents may be a big deciding factor in choosing a CCRC. It is important that the resident demographic fits your own, because you may find it easier to mingle and interact with those close to your age group. In 2015, the average age of residents in these communities was 81. Nowadays, many CCRCs actually accept younger residents.
Staff Backgrounds and Credentials
You may want to look into the CCRC staff's backgrounds, credentials, and competencies. This can tell you a lot about their specializations and skills. Getting to know the people who will be taking care of you can give you a lot of peace of mind and a sense of security, especially if they are adept at handling your unique needs.
Reviews and Reputation
Do a cursory search on your chosen CCRC to determine their reputation in the industry. Look into third-party websites that post unbiased reviews and experiences with the CCRC. Some CCRCs abide by state regulations, so you can also look into these agencies to see if they have any violations or complaints.
The Best Continuing Care Retirement Communities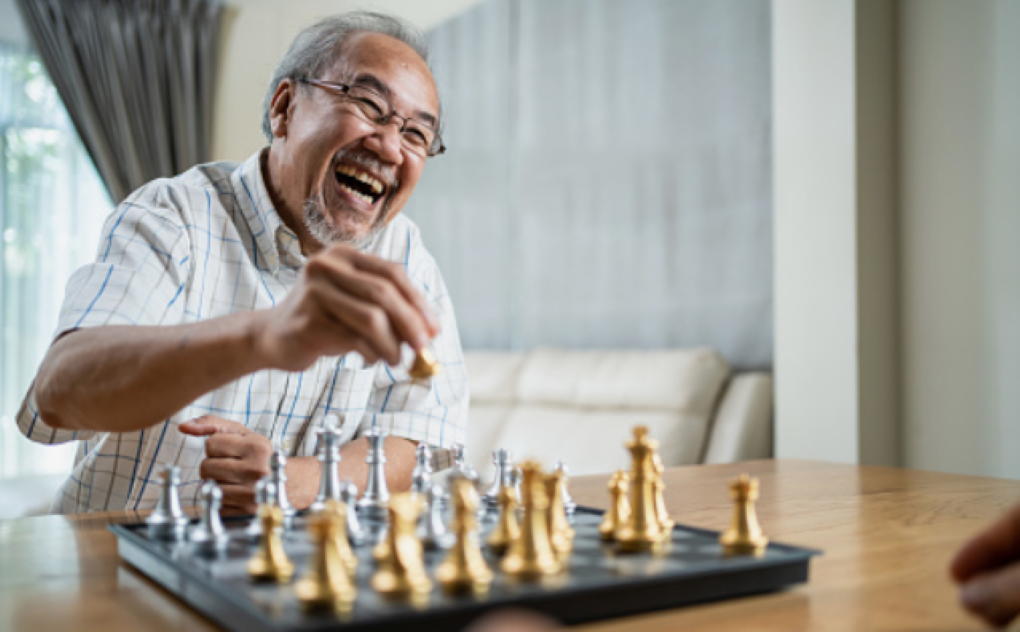 Continuing care retirement communities are a fantastic option for seniors who want to secure their future in the best possible way. Albeit on the pricier side, CCRCs may be akin to investing in your future. You will be able to save yourself the hassle of worrying about the next few stages of your life.
Because all of this information can be overwhelming, below is a summary of some of the top care retirement communities across the country.
Starting costs for one-bedrooms begin at $280,000
1-, 2-, and 3-bedroom apartments available
Minimum age of 62
The Admiral at the Lake has become a Chicago institution in its more than 100 years of operation. Aside from independent living, they have The Harbors, which includes memory support, skilled nursing care, and assisted living options. Some of their amenities include an in-house Wellness Center and indoor pool, and all meals are made from locally-sourced items. Their property also has 24-hour security and many opportunities to ensure that residents are engaged and well taken care of.
Starting costs are estimated at $5,310/monthly
1-, 2-, and 3-bedroom apartments available, plus 1- and 2-bedrooms plus dens
Minimum age of 62
Although this CRC has ten other locations in the country, Vi in Palo Alto is situated in a prime location—right across Stanford University. Units here range from 1,000–4,000 sq ft., and when it comes to amenities there are spas, entertainment rooms, libraries, and fitness centers. To keep residents entertained, the center staff also organize clubs, classes, and special lectures. Overall satisfaction among residents in Vi hit 91% in 2018, proving that this is a highly advised place to settle down when the time comes.
Assisted living starts at $2,280/monthly
1- and 2-bedroom apartments available, as well as studio apartments and companion suites
Minimum age of 62
Cypress Village only hosts 800 residents, and they promote a one-time buy-in fee alongside their regular monthly fees. They have been recognized for their quality of life and compliance with state regulations. This CCRC also works closely with healthcare providers to ensure that everyone is on the same page. Their staff is on-call 24/7, and they assist with various needs from transfers, to medical transportation, rehabilitation programs, memory care programming, physical therapy, and the like.
Independent living starts at $3,598/monthly
1- and 2-bedroom units available, as well as studio apartments
Minimum age of 55
Goodwin House Bailey's Crossroads is located in a sprawling eight-acre property that overlooks the Washington Monument. With urban conveniences such as restaurants and shops just a quick car ride away, Goodwin House Bailey Crossroads is a great CCRC for city dwellers who simply want to be safe but still close enough to enjoy the city's action.
They have independent and assisted living, as well as memory care and a healthcare center. This CCRC offers five different contract options, so you will be sure to find a plan that works with your particular needs.
In Charlotte, North Carolina: Aldersgate
Starting price of $303,308 for unites with 1/1.5 baths
Gateway Villas & Apartments, Cottages & Homes, and Senior Apartments available
Minimum age of 60 years
Aldersgate is an excellent CCRC that is also known as a non-profit living community. They pride themselves on being a leading provider of healthcare services for seniors. As far as living options go, Aldersgate offers apartments, gateway villages, apartments, cottages, and homes. Residents can choose among assisted living, long-term care, short-term rehab, and memory care. Certified nursing aides are available 24/7, which can put residents at ease, especially if they suffer from dementia or Alzheimer's.
Frequently Asked Questions
How much do continuing care retirement communities cost?
Residents pay a monthly maintenance or service fee that can stand anywhere between $2,000 to $4,000 a month, but this can still vary based on your chosen continuing care retirement community. Some CCRCs operate on a rental model with no upfront fee, while some have independent living units that cost $3,000 to $6,000 a month.
What is the difference between CCRC and assisted living?
Assisted living facilities provide 24-hour supervision and care for many of the elderly folks who need help with activities like dressing, bathing, and meals. 

CCRCs offer more: independent senior living and assisted living to skilled nursing and hospice care when needed. The transition is seamless as residents are able to visit their friends in other wings throughout each day while still receiving specialized assistance at appropriate times that they may require it.
What is the purpose of a continuing care community?
A continuing care retirement community (CCRC) delivers independent living and an amenity-rich lifestyle with access to onsite higher-level care should medical needs progress. This continuum of care ensures residents have the stability of remaining in the place they call home, guaranteeing that this is a comfortable decision for everyone involved.
Why are continuing care retirement communities attractive to older adults?
CCRCs are attractive to seniors as it provides a life-long guarantee of a professional and caring community, along with the convenience of always living on your own terms.
What happens if you run out of money in a CCRC?
If you run out of money in a CCRC, some of them have plans in place that can absorb the costs for those who can no longer pay, for reasons that are beyond them. However, at the end of the day, this will depend on your chosen CCRC. It's best to ask this question upfront, as it may be stipulated in your contract. 

CCRCs are great if you have been able to save some additional funds for retirement. Indeed, choosing the right CCRC for you will allow you to age in peace and enjoy your later years.
Senior housing and care can be complicated to navigate for anyone who is transitioning to this point in their lives. For more information on housing and care for seniors, have a look at some of our previous articles at Senior Strong!