Senior discounts are one of the perks that come with aging, as they can lead to a substantial amount of savings when used correctly. And while the idea behind it might sound simplistic, there are still quite a few things that people don't know about them.
Now, considering that the Economic Policy Institute details that Americans aged 56 to 61 have an average of only $21,000 in their bank accounts, it may be wise to familiarize yourself with senior discounts.
The American Association of Retired Persons (AARP) lists a slew of benefits that will surely be of help down the line. It'll be in your best interest to take advantage of these discounts, as they can improve and help improve the overall quality of life, all while saving you some money.
To help you out, we've compiled everything that you'll need to know about senior discounts. We'll also be going through common questions, who gives senior discounts, and misconceptions to help clear up any misunderstandings or misgivings you may have about senior discounts.
What Are Senior Discounts?
Senior discounts often consist of benefits or lower costs specifically for people over a certain age (often 55 and up). They're offered by businesses ranging from grocery store chains to luxury hotels and can often result in big savings for elderly individuals.
How Old Do You Have to Be to Receive a Senior Discount?
Now, the first question that has to be answered is pretty simple: how old do you have to be to qualify as a senior citizen in order to receive a senior discount? Well, the short answer to this question is 50 years old.
While there is no legal definition of what a senior citizen actually is, it is a term often relegated to individuals who have retired or are no longer working. This is tricky because the age at which Americans retire seems to be on the uptick.
It's also important to mention that while you can get the discounts at the age of 50 and technically count as a senior citizen, you may not even truly be retired at this age. Boston College's Center for Retirement Research details that 20% of Americans over 65 are still looking for work.
Can You Get An AARP Membership At This Age?
The AARP states that anyone aged 50 years old or older is eligible for full membership. AARP members gain access to all the benefits, discounts, and programs associated with the AARP. Through these benefits, AARP members can save a significant amount in the long run.
However, it is also important to note that the AARP offers associate membership for individuals under the age of 50 years of age. And while it doesn't come with the same benefits as the full membership, it does come with its own benefits that can help save you money.
AARP members who are under associate membership will also have their membership automatically converted to full membership once they turn 50 years old. Keep this in mind when considering whether or not to become part of the AARP well before you turn 50 years old.
Popular Types of Senior Discounts
Many of you would probably be surprised to know that there are actually quite a few types of senior discounts for eligible AARP members. And while we can't possibly include all of them here, we've done our best to round up the most popular ones.
One thing that you have to remember is that the availability of senior discounts isn't always made public. It's best to ask stores with senior discounts for more information. Another thing that varies by location is the need to show proof of age. In these instances, it's best to show them your AARP discount card.
Now, it's important to note that many of these may vary by location. It would be best to contact your local establishments or send a message to Senior Strong today.
Retail
Senior discounts in retail are a lot less common than the other types. To add to this, they also have quite a few stipulations attached to them. Some stores only give discounts to seniors and AARP members on one day of the week.
Again, we cannot emphasize enough how important it is to contact your local store or establishment to ask them about the details and requirements for their discounts for seniors. By going through this extra step, AARP members can save quite a bit on their retail purchases.
When it comes to retail stores, seniors have a multitude of options. Different types of stores offer discounts that can give seniors the best deals. To give you a better idea, we've listed popular stores that offer discounts for people who are 50 years old or older.
Seniors and AARP members receive a number of promos and discounts when buying books on Kindle. What's great about this is that they offer a discount on select books that change each month, giving seniors brand new reading options on a regular basis.
Kohl's offers a 15% discount for seniors who are 60 or older every Wednesday. You'll need to bring proper identification so that they can verify your age and give you your senior discount.
Michael's gives seniors an additional 10% senior discount on their entire purchase. What's great about this is that the senior discount includes items that are already on sale. This gives seniors the best available deal, allowing for maximum savings. Be sure to register online before availing of their senior discount.
While T.J. Maxx doesn't necessarily have a senior discount across all their stores, they do have a discount that varies by location. Their branches in Florida offer a 10% senior discount on all items every Monday. All you'll need to do is show your ID or proof of age to avail of the discount for senior citizens.
All AARP members have to do is to present their card at any of the 4,900 UPS Store locations to get a special AARP member offer. This qualifies seniors for a 15% discount on all UPS products and services. This promo also gives a 5% senior discount on all domestic and international shipping services.
Savers gives seniors a 30% discount on their purchases every Tuesday. This is part of their Senior Day Tuesday program. Individuals who are 55 years old or older are eligible for this promo. They recommend that you contact your local store for details, as the promo may vary by location.
Goodwill has a Senior Savings Day that is in effect every Tuesday. Seniors aged 60 or older receive a 10% discount on the donated merchandise. Be sure to bring proof of your age or your AARP membership card.
LensCrafters offers discounted prices and exclusive deals for AARP members. If you're an AARP membership cardholder, you're eligible for a senior discount on select items such as lenses, sunglasses, frames, and contact lenses. This can be pretty useful, as the discounts can give seniors up to 50% off on their eyewear needs.
Restaurant
Americans love to eat outdoors. In fact, Zagat highlights that Americans eat out an average of 5.9 times per week. Considering the frequency, eating out can be quite costly in the long run. This is why a senior discount at restaurants can be quite useful.
Many restaurants offer a senior discount. It's best to reach out to your local establishments to know the specifics of the discounts and promotions that they offer to seniors. Fast-food chains and other dining establishments are also known to offer discounts for senior citizens. We've listed a couple of them here so that you won't miss out on their discounts for seniors.
It's important to note that senior discounts vary greatly among restaurants. Some of them require you to be of a specific age, while some vary by location. Keep this in mind when going to any of the restaurants listed below.
AARP members can avail themselves of a 10% senior discount on food and nonalcoholic beverages. One caveat here is that the discount is only available for dine-in customers. This means that AARP members cannot use their discount for delivery orders.
Senior citizens who are 55 years old or older can receive up to 10% off on any food item on the menu. However, these offers aren't really publicized, so it's best to ask your local Hardees about their senior discount before finalizing your order.
Depending on where you are, Arby's may offer up to 10% off on purchases and special prices for drinks for seniors who are 55 years old and older. Be sure to get in touch with your local Arby's to know if they offer senior discounts.
Many of KFC's branches offer a senior discount. It would be best to check with the location, but seniors get up to 10% off on their final bill. This promo is only available for seniors who are over the age of 55. Be ready to provide proper identification to avail of the discount.
While Denny's, in general, does offer a senior discount, it may vary by location due to franchisor rules. At participating stores, AARP members are eligible to receive a 15% discount on their bills. Like the other establishments on this list, this only applies to dine-in customers.
While they don't advertise it, Chili's does indeed offer a senior discount. Seniors who are 55 years old or older are qualified to get 10% off their bills. You can also use this discount along with other offers such as coupons in order to maximize your savings.
Many branches of the restaurant are independently owned and operated, so their senior offerings vary by location. Participating stores give seniors a free refillable drink. Get in touch with your local Chick-fil-A to know if they offer the senior promo.
Seniors may be able to get a 10% discount on food items for individuals who are 60 years of age or older. They also offer additional discounts on coffee and soft drinks. To ensure a smooth transaction, be ready to present an ID to verify your age.
Grocery
According to the Bureau of Labor Statistics Consumer Expenditure Survey, the average household spends around $314 to $516 on groceries every month. This is why a senior discount on groceries can be quite beneficial for seniors who are trying to get the best deals.
Luckily, quite a few grocery stores with senior discounts are available. To help you out, we've put together a list of establishments that offer senior citizen discounts. Refer to this list to check if discounts are available at your local grocery store.
Seniors who shop at Fred Meyers get a 10% discount on select items every first Tuesday of every month. While this may sound limited, quite a few items are covered by the discount. This includes private brand groceries and nutrition, apparel, and auto and garden supplies. The discount is offered to seniors who are aged 55 and older. Be prepared to show any piece of identification that can be used to verify your age.
American Discount Foods holds its Senior Day every Monday. This gives senior shoppers who are age 62 and older a 10% senior discount on all their purchases. As per usual, be sure to provide an ID that can certify your age.
Harris Teeter offers a 5% discount every Thursday for seniors who are 60 years old or older. What's great about this discount is that it can be applied with other promos and discounts, allowing seniors to get the best deal possible.
The availability of their senior discount is dependent on the store location. Participating stores offer seniors who are 55 years old and older a 5% discount on their purchases every Wednesday. This offer, however, is not applicable to the pharmacy, lottery, and postal services. The discount also excludes tobacco, wine, and alcoholic beverages. Check out your local store to see if they offer a senior discount.
New Seasons Market has two main discount days: Military Tuesdays and Senior Wednesdays. Senior Wednesdays give customers who are 65 years old and older a 10% senior discount on the items they purchase from the store every Wednesday.
DeCicco offers a senior discount on a designated day of the week. The day and discount amount vary depending on where the store is located, so it's best to contact the nearest DeCicco's for more details. Senior citizens must present valid identification to avail of the discount upon purchase.
Piggly Wiggly offers a variety of discounts that vary by location for senior citizens aged 60 and above. Some places provide a 5% discount every Wednesday.
The first Wednesday of every month in the United States and the first Tuesday of every month in Canada is Senior Discount Day at select Safeway locations. During these discount days, seniors can often save 10% on merchandise. Unfortunately, Safeway does not offer a senior discount year-round, nor is it available online.
Publix is even sweeter on Wednesdays when people aged 60 or over receive a 5 percent discount. These discounts may not seem substantial for each shopping trip, but they can add up to hundreds of dollars annually.
Every first Wednesday of the month, 10% off seniors' Albertsons purchases is available.
Compare Foods Supermarket
Seniors aged 60 and above can take 10% off their Compare Foods Supermarket purchase on Wednesdays only.
Senior discounts are available to Kroger customers aged 60 and older. All food and non-food products are eligible for discounts.
Fry's Supermarkets and Marketplaces
On the first Wednesday of each month, members of the Fry's VIP club aged 55 and above enjoy 10% off their purchases. This is one of the senior discounts at 55 years of age.
Pharmacy
Bloomberg reports that Americans spend around $1,200 per year on prescription drugs. Couple this with the fact that senior citizens are more susceptible to chronic illnesses and conditions, and you're looking at exuberant annual spending directed towards medication.
Considering the amount of medicine that seniors need, the costs can really add up. This is why senior discounts for pharmacies can be quite useful for the majority of the senior population.
One thing we have to mention here is that the most common senior citizen discounts for prescription drugs are tied to the AARP discount card. This means you'll need to apply for an AARP membership to get these discounts and get the best prices on medicine.
Using your AARP discount card at Walgreens to purchase prescription drugs and health products can yield quite a few benefits. Walgreens offers AARP membership cardholders 10% Walgreens cash rewards on branded health and wellness products. To add to this, they also offer a 1% Walgreens cash reward on vaccines.
Rite Aid's Rx Savings Program can save seniors up to 20% off of both brand-name and generic prescription medicine. All one has to do is sign up to be qualified to receive these special deals at Rite Aid pharmacies nationwide.
Seniors who use their AARP prescription card when purchasing FDA-approved medication at Walmart can save hundreds, if not thousands, of dollars on their medication spending. AARP members also receive additional benefits associated with membership in the organization.
Communication & Internet Service
Communications and internet services have become ingrained in modern life. So much so that the Pew Research Center highlights how 8 in 10 adults go online at least once a day. Given the high usage among adults, senior discounts for communications and internet services have become particularly useful.
Indeed, these costs can add up as more and more of everyday life slowly transition to the digital space. To help counterbalance these costs, seniors may make use of senior discounts and promos.
Some discounts may also not be publicized, so it's best to inquire with your service provider about any senior discounts and promos they may have to offer. Keep in mind that rates may also be dependent on location.
Verizon has created a specific phone plan for senior citizens. This special offer is only for seniors who are 55 years of age or older. The plan gives seniors unlimited 4G LTE data with unlimited talk and text. This plan costs only $80 a month for two lines, saving seniors around $40 per month.
Seniors aged 55 and older can sign up for T-Mobile's senior rate. It comes with unlimited data, texts, and calls. It's one of the better deals on the market from a price standpoint, as it gives you two lines for only $60 a month.
Sprint's Unlimited 55+ Plan is limited to seniors who are 55 years old and older. This plan comes with unlimited calls, texts, and data. What makes this plan different is that it's streamlined to be more user-friendly. It's a barebones plan created for seniors who aren't as tech-savvy as the rest of the population.
Transportation
The airline industry brings in billions of dollars annually. Americans spend a significant amount on both domestic and international travel. This is why senior discounts on transportation can come in pretty handy.
One of the more practical discounts that seniors are qualified for is the numerous transportation discounts that they can avail of. Whether it be airline discounts or bus discounts, seniors will be able to save a lot when it comes to traveling.
American Airlines gives seniors who are 65 years old and older a discount on domestic flights. This discount extends to their partner, American Eagle. You'll have to contact the airlines regarding the specifics of their senior fares, as the discount does not apply to all markets.
AARP members have exclusive benefits when flying with British Airways. Discounts are available for economy, premium economy, and business flights. Seniors can save up to $200 on their fares via AARP exclusive deals. All members have to do is log in to their AARP account to get the discounts.
Air France offers discounts for seniors aged 60 and older when they book their tickets but note that you need to show your age proof at the airport. Air France also lets seniors change flight conditions without any additional charges up until 30 days before the departure date of travel.
United Airlines offers senior fares for customers who are 65 years of age or older. To avail of this offer and get a discount on ticket prices, all you have to do is select the "Seniors" category when making your booking. Contact the airlines for more details on their senior discounts.
Greyhound Buses offers discounted prices for their senior passengers who are 62 years old and older. All you have to do is provide a valid ID that certifies your age when purchasing a ticket to avail of their special senior fares that slash 5% off of the regular ticket price.
Amtrak offers discounts for seniors who are 65 years old and older. Senior citizens are eligible for a 10% discount on most of their rail fares. The policy is slightly different for cross-border services as the age requirement is adjusted to passengers who are 60 years old and over.
Leisure Activities
While senior discounts are often associated with essential items and services, there are actually quite a few leisurely activities that offer discounts for seniors. Seniors like to have fun too, and with discounts, they can do so at the best available price.
These discounts range from cruise lines to hotel accommodations. This allows seniors to enjoy luxury accommodations and experiences without having to break the bank.
Senior citizens who are 62 years old and older who book accommodations at Marriott brand hotels may avail of a special senior rate. Seniors can get at least 15% off on their room rate when they book their stay under the Senior Discount rate. AARP members can also get at least 10% off on the standard rates.
The Wyndham Hotel Group offers a senior discount to customers who are 60 years of age or older. This will give seniors the best available rate, as long as they present valid proof that will certify their age upon check-in. This discount applies to their other brands, such as Days Inn, Ramada, and Travelodge.
Royal Caribbean has a multitude of options when it comes to special rates, such as special rates for police and military personnel. Their senior rates allow for reduced prices on selected sailings. These senior rates are available for people who are 55 years old and older.
Carnival Cruise Lines offers a special senior fare for passengers who are 55 years old and older. These are very limited and are only available on specific dates. It's best to visit their website and check out the Deals for Seniors section to see the full calendar of available dates with their corresponding rates.
Patrons who are 62 years old and older can save up to 35% on the regular adult ticket prices. To add to this, Cinemark gives an additional 10% discount for seniors on their designated Seniors Day, which is held every Monday.
Showcase has a special day for seniors in the form of Senior Wednesdays. Seniors who are 60 years old and older get a discounted admission price that's dependent on location for all movies, including MX4D, XPlus, IMAX®, and RealD 3D, every Wednesday. They also may avail of popcorn and soda for just $4.50.
Auto Insurance
As you prepare to enjoy retirement, it's a good time to become more aware of how much money you spend on the necessities — like your car insurance. It's important to remain aware of how you spend your money and whether or not it is worth the investment, so make sure that you request all available discounts and keep a good driving record! Shopping around can also help save some cash when looking at pricing options.
Beyond this, make sure to choose an insurer that offers senior discounts. We've created a list to make the search easier for you.
Metromile is one of the best for seniors who find themselves away from the wheel more often than not. Generally, premiums are calculated on a per-mile basis, making them cheaper for seniors who may drive less frequently after retirement.
USAA can provide the cheapest auto insurance for seniors. In order to get this, you must be a service member or veteran and live in any of their available states.
Allstate's customer service is only beaten out by USAA, which was established in 1922 to serve military personnel. However, their fantastic customer service does come at a cost. Allstate may be one of the most expensive options for coverage, but it does feature great discounts for seniors, such as a responsible payer discount and a safe driving bonus!
State Farm is the cheapest insurance provider for most seniors in 31 states, which makes it a great choice. Combine cheap rates with the range of discounts they offer, and you'll find that State Farm offers some pretty affordable car insurance for retirees on tight budgets.
Discount Clubs for Seniors
There are several organizations that offer discounts for seniors. Signing up for these organizations can give seniors access to discounts, promos, and special rates that one may not have access to even if one falls under the right age category.
These perks can range from something as trivial as restaurant discounts to discounts on healthcare and prescription medicine. We've listed down the most popular organizations to give you a better idea of what these organizations have to offer.
American Association of Retired Persons
The American Association of Retired Persons, or AARP, is one of the largest organizations that is dedicated to improving the lives of senior citizens. Their organization is geared towards making the lives of seniors easier when it comes to health security, financial stability, and overall personal fulfillment.
They've partnered with popular organizations and stores to give AARP members discounts, special rates, and promos to help improve the quality of life of their members. AARP members get an AARP membership card that they may use in partner stores to get a senior discount.
AARP members go through a formal application process. Surprisingly, you don't have to be 50 years old to apply. The AARP allows anyone of any age to apply. While they won't have access to all the perks that seniors have, they are still eligible for non-age restricted promos and discounts.
American Seniors Association
The American Seniors Association, or ASA, claims to be the fastest-growing senior advocacy in the country. Their main goal is to provide seniors with benefits that can help them live healthier and wealthier lives.
To achieve this, they offer their members travel and prescription discounts that they can use at ASA-partnered establishments and organizations. Other benefits include automotive discounts, life insurance, and financial planning.
Anyone of any age can apply to join the American Seniors Association. The organization believes that everyone will eventually be a senior and thus deserves the same benefits. Membership in the organization can also include spouses, making it more convenient for married couples to join.
The Seniors Coalition, or TSC, was founded back in 1989 in order to push back on unpopular laws that put seniors at a disadvantage when it came to healthcare and other issues. Since then, it's evolved into an advocacy organization that promotes the rights of America's senior citizens.
Joining TSC grants certain discounts, promos, and special rates. These range from discounted hotel accommodations to auto and home insurance. A TSC membership card also grants its members discounts on prescription medicine to help save on brand name and generic prescription drugs.
TSC has a rather straightforward application process. All one has to do is go to their website, fill out a form, and pay the annual dues. To simplify things, married couples can sign up together under one application.
FAQs
What age does one start to qualify for a senior discount?
This can vary depending on a variety of different factors. The organization you join is a pretty significant factor as it can dictate a majority of the discounts, promos, and special rates. For the most part, senior discounts kick in at the age of 50. Most establishments also require individuals to be at least 50 years old to qualify for their senior rates, discounts, and promos.
What stores give senior discounts at 50?
50 is pretty much the standard age where individuals become eligible for senior discounts. Due to this, there are quite a lot of stores that make this the minimum age for their senior discounts, rates, and promos:
Restaurants
Bonefish Grill
Denny's
Retail
Savers
T.J. Maxx
The UPS Store
It's also important to note that the availability of a senior discount varies by location, as some of the establishments are run by independent franchisors.
Additional Resources
Check out these lists for a more in-depth list of establishments, stores, restaurants, and organizations that give senior discounts:
American Association of Retired Persons Member Benefits
The American Seniors Association Member Benefits
The Seniors Coalition Member Benefits
If you have any questions regarding the above, don't hesitate to contact Senior Strong today!
Was this article helpful?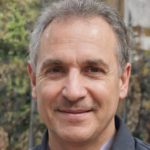 William Rivers is an editor with a master's degree in Human Services Counseling at Maine State University. He has more than 20 years of experience working in the senior healthcare industry.