Deciding whether you should start living in senior homes or not is a huge decision—and it's not one that's easy to make. It might feel a bit sad, but one should be able to look at the situation objectively. Gauge the pros and cons of becoming a nursing home resident.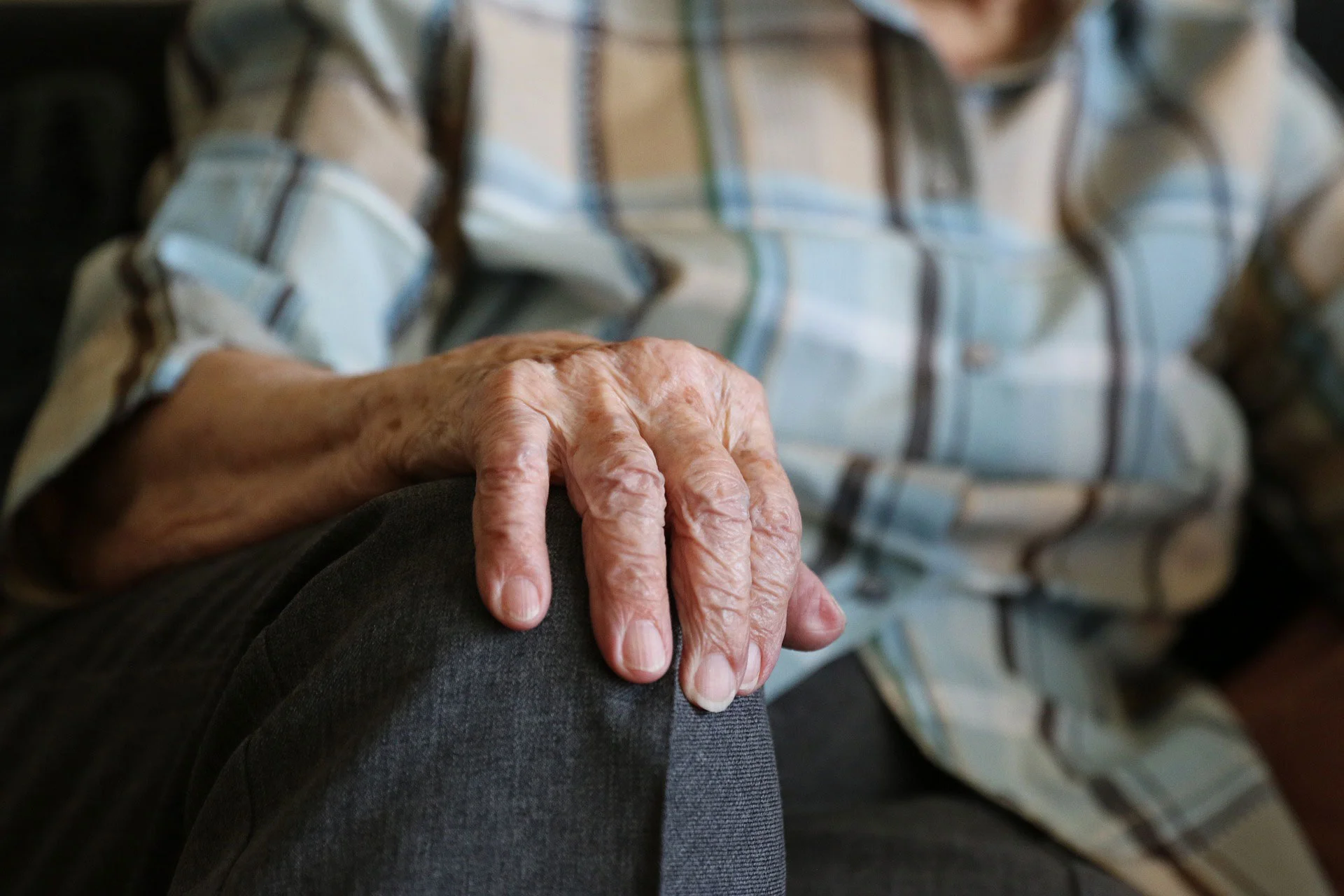 With the rise of aging in place alternatives such as home care services and independent living, clients are now more cautious about what senior care types they should go for. This freedom might feel liberating to some seniors. However, having so many senior living and senior care options can be quite intimidating for many seniors—some might even say confusing.
Plus, you'll also have to consider the fees. Nursing care can be quite pricey and hard to afford for clients from low-income families and households. However, if you have insurance and Medicare policies, you might be able to put yourself or your loved one in a high-quality senior living home without spending as much.
On the fence on whether assisted living is the right option for you or your aging loved one? Don't worry! We're here to help you through the process. Keep reading for a full, comprehensive guide on the different senior living options available, who would best benefit from assisted living, and which continuing care programs best suit your family's needs.
Benefits of Senior Homes
Contrary to popular belief, living in nursing homes and assisted living facilities isn't as sad or lonely as many people make it out to be. It's actually quite exciting as compared to independent living.
Rather than spending your days all alone in one of your old apartments, you'll get to participate in senior living programs and socialize with nursing home residents from all walks of life. It's definitely a fun, quick way to make new friends.
Apart from being able to socialize and interact with new people, other benefits of staying in assisted living communities include:
Healthier Food
Meal preparation is by no means easy. Between sourcing the ingredients, cooking the food, and cleaning the dishware, it's easy to see why many independent living senior residents can no longer cook food for themselves. Rather than a home-cooked meal, they'd settle for whatever is available.
This is very detrimental to your health and could lead to malnutrition. In fact, statistics show that around half of hospitalized seniors are suffering from nutrient deficiency and malnutrition.
Fortunately, if you choose to stay in assisted living facilities and nursing homes, you'll have access to all the hot, delicious, and healthy home-cooked meals plus snacks you want. And the best part is you won't even have to do any of the cooking or cleaning! Just focus on eating your food.
Continuing Care
One of the biggest problems that seniors with chronic injuries have is continuing care. Daily routine treatments aren't just a hassle; they are actually quite impossible for most seniors to accomplish alone. For example, how do you expect a 60-year-old mother with limited mobility to give herself a back massage, right?
Now, you can call your family, but then you'd probably be a bother to them. Even if you weren't, you might still end up feeling bad for having to ask for their help in the first place.
Rather than troubling your loved ones and families, it'd be more efficient to look for an assisted living home that provided long-term continuing care service solutions. They are paid to help alleviate the pain you feel. All the tools/equipment needed for your recovery are available. Most importantly, they are licensed and appropriately trained to handle these types of senior living issues.
Customized Senior Living Solutions
Whether you're living in Connecticut Ave. NW Washington, DC, Alexandria, VA, Silver Spring, or NE Washington, DC, you'll notice that there aren't too many senior housing options and senior apartments available. This makes it harder for seniors who are planning on living independently.
Instead of hopelessly searching for a senior-friendly apartment community, try looking at nursing home facilities and assisted living solutions. There, everything is customized to suit the particular needs and requests of the elderly. Stairs aren't steep. There's an elevator wherever you turn to. All railings are secured safely, and there's a wheelchair ramp on every staircase.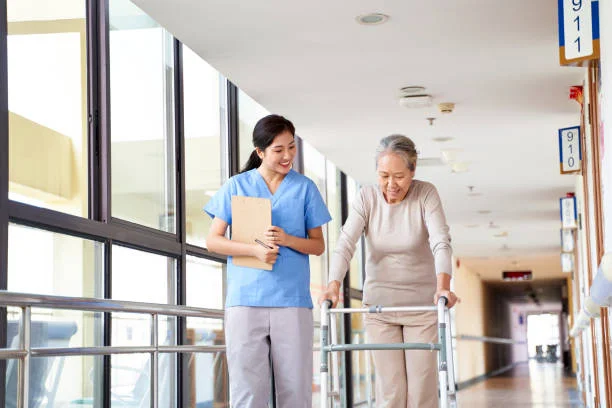 Less Guilt and More Freedom
Many seniors feel they're a burden to their families and loved ones. While your children may not necessarily feel this way, there will always be this painful, underlying guilt as long as you remain dependent on them.
One way to break free is to start living in a nursing home. There, you'll have a team of assisted living specialists trained to handle all your specific needs and demands. That way, you won't have to call on your loved ones for every minor issue you encounter. This is definitely a safer, more efficient, and overall happier choice than independent living.
More Active Lifestyle
Many senior residents that choose independent living often end holing themselves up in their bedroom apartments. This is neither physically nor psychologically healthy for seniors. You need to get up and work a sweat if you want to live a long life with your families.
Fortunately, exercise programs are held regularly at assisted living homes. These are safe, effective, and senior-friendly routines tailored to suit elderly residents. Most of them are also low-impact workouts, so don't worry! Plus, a certified trainer will be there to guide you if you make mistakes.
Lesser Lonely Nights
Independent living often deprives senior residents of the chance to socialize and mingle with other seniors their age. It's either there aren't too many senior residents in the area, or they're also hiding in their respective bedroom apartments. Things can get pretty lonely when you're all alone.
On the other hand, nursing homes allow residents to socialize and interact with other clients to their hearts' content. You'd be surprised by the kinds of people you can meet in senior living communities.
Share stories with your new friends! At this point in life, we're sure you have tons of amazing stories, precious memories, painful pasts, and triumphant challenges you'd want to share with someone. And who better to listen to your tales than someone who has lived through the same things as well, right?
24-Hour Emergency Service Team Available
One of the most significant benefits of living in a senior living community—especially for those with chronic illnesses—is having access to a 24-hour emergency team. There's no saying when an accident might occur. The only way to increase your chances of survival, no matter what the emergency might be, is by having a team of reliable senior housing personnel at your service.
Cost of Senior Homes
Some clients are under the impression that assisted living will always be more expensive than independent living in senior housing/apartment community or long-term home care. However, that is a very grave misunderstanding.
Assisted living fees vary based on several factors. These include:
Community and Area
Senior living community fees are generally driven by real estate market prices. Similarly, a nursing home or wellness center in a high-value area is expected to charge higher, more expensive rates and fees. Those situated in low-value areas, on the other hand, can charge more affordable rates.
To give you an idea, some of the most expensive private, one-bedroom senior care centers are in the District of Columbia ($9,200+ /month), New Jersey ($6,000+ /month), and Alaska ($6,300+ /month). Meanwhile, the most affordable senior care centers are in Georgia ($3,100+ /month), Arkansas ($3,000+ /month), Missouri ($2,800+ /month).
Pro Tip: Check out the Care Compare feature on Medicare's site. It allows you to compare the fees and rates of nursing homes from various parts of the country. All you need is a zip code to accurately estimate the fees in the specific area or community.
Insurance Options Available
Medicaid
You may be able to get the senior living service fees waived if you have a Medicaid policy. The institution grants this opportunity to low-income households who are in grave need of nursing care services yet aren't financially capable of doing so.
Bear in mind that they have very strict requirements. Only those with preexisting conditions and a poor annual combined household salary will be considered.
Medicare
On the other hand, those with existing Medicare health insurance policies may have the senior living and care service fees waived quickly. Still, the institution will only shoulder a portion of it.
Generally, Medicare will shoulder the full fees of your first 20 days in your chosen nursing care facility. Then, for the next 80 days, only 80% of the fees will be waived. After that, clients will already have to pay for their nursing homes' fees on their own.
Private Insurance Companies
Now, for private insurance policies, you'll have to contact your agent. Third-party insurance institutions have varying rules when it comes to claiming benefits and having specific fees covered.
Housing Type
As with any other real estate property, the size and type of your room directly affect the fees your senior care center charges. Larger housing leads to higher fees, and vice versa.
Senior Living Service Level of Care
The fees are senior care housing center varies based on the type and level of care provided:
Independent Living (< $4,000 per month)
An independent living setup is for clients who need little to no assistance. This is the cheapest option since the client is basically just paying for senior housing rent. It shouldn't differ much from the apartments in the community.
Assisted Living (>= $4,000)
Assisted living is one of the most basic services offered by nursing homes. It's where the senior client has access to a 24/7 nursing staff that's there to provide meals, assist with medication routines, and provide emergency assistance if needed.
Nursing Home Care (>= $7,000)
Nursing home care provides an even higher level of care and supervision. This is ideal for seniors with preexisting medical conditions.
Memory Care ($2,000 to $7,000)
The memory care program is made specifically for seniors suffering from memory-related complications such as dementia and Alzheimer's disease. Note that the difference between the base and ceiling price is vast because memory care programs are priced only after customized to suit the patient's specific needs.
Types of Senior Homes
A common misconception about senior homes is that all seniors and patients stay in the same housing. This is far from reality. All senior clients are categorized based on their physical, medical, and psychological needs. For example, those suffering from memory-related complications may not freely communicate with those living independently in their own apartments.
Independent Living Apartments
Independent living apartments and housing options are for seniors who don't need medical/personal assistance but prefer to be around their peers. These are no different from ordinary apartments and housing communities. Of course, if an independent living resident experiences a medical emergency, attack, or accident, they are free to seek help from the facility's 24/7 response team.
Note that those living independently may have to source their own meals. Whether you opt for the full meals the nursing home provides depends on your contract.
Enriched Housing (Independent Living Assisted)
The difference between enriched housing and adult housing is the latter allows residents to live independently. Seniors still get access to 24-hour supervision, housekeeping, personal care, and emergency service assistance. However, you may or may not have to prepare your own meals. Think of this as an independent living assisted setup.
Adult Homes
An adult home is for seniors who need minimal supervision. They can still bathe and groom themselves, but they might need help with certain medication routines or physical therapy exercises, among others. Residents have access to 24-hour supervision, housekeeping, personal care, emergency service assistance, and regular meals.
Nursing Facility
Nursing facilities are areas designated for seniors who need 24/7 supervision. These are patients who can longer live independently and need assistance even with basic tasks such as bathing, grooming, eating, and going to the toilet. The duration of the stay can vary from a few days to multiple years. It really depends on what the patient is going through and what they need to recover properly.
Family-Type Homes
Family-type housing options are for groups of retirees who want to stay together in senior communities. This is for groups of four or below. The senior group will have access to 24-hour supervision, housekeeping, and minimal personal care services.
Continuing Care Retirement Communities
The idea behind lifecare retirement communities programs is the client will have access to all levels of senior care. This makes the transition easier. For example, you can start off with assisted housing, then slowly move down to independent living. Overall, the goal is to adapt to the client's changing needs.
Assisted Living Program (ALP)
Assisted living programs are for nursing housing residents that need assistance and guidance with daily routine tasks but do not require supervision. The client may request to be left alone at times. ALP is ideal for dependent seniors who want their own privacy and are working toward becoming more independent. After all, not all nursing home clients remain in nursing homes for the rest of their lives.
Frequently Asked Questions About Senior Homes for the Elderly
What is a senior home?
A senior home is an institution that provides personal and medical care services to seniors who can no longer support themselves and live independently. The residency can range anywhere from a few days to multiple decades.
How do I get into assisted living with no money?
It's not impossible, but getting into assisted living without paying for anything is very hard. It would help, however, if you had a referral letter from a social worker, a private insurance policy, a running Medicaid plan, and a doctor's prescription. Generally, institutions grant free assisted living to seniors that come from low-income households and are no longer capable of living independently.
How much does it cost to live in a senior home?
The cost to live in a senior home varies based on the community, area, senior care provided, and housing type offered. However, clients should expect to shell out no less than $1,500 per month for the most basic nursing home facilities. If you can afford to pay more than $5,000, you'll have access to high-quality senior homes with 24-hour surveillance, personal care, and housekeeping.
Does Medicare pay for senior housing?
Medicare will only shoulder some of the fees associated with living in senior care communities. What you can claim depends on your policy, but generally, clients may be able to live in a nursing home for 100 days with Medicare shouldering at least 80% of the total fees. Moving forward, however, you'll have to pay the rates on your own.
Additional Resources
Clients having trouble filtering their options on nursing homes and assisted living facilities should check out Medicare's Care Compare tool. It allows users to look for the nearest senior housing options per zip code and compare the rates and fees with each other.
You can also check out options for respite senior care. This is ideal for injured senior patients who simply need temporary assisted living solutions while they're undergoing respite care.
Medicare and nursing home solutions
Seniors looking for Medicare-covered nursing homes in their area should check out this comprehensive guide. It contains everything Medicare clients need to know about choosing nursing care facilities for their loved ones, spotting the best living communities in the state, and selecting the most cost-efficient payment solutions on your senior housing option.
Benefits of living in a nursing home
Still not convinced on whether assisted living is the right option for you or your senior loved one? Check out this study published in 2017.
It contains in-depth research on how seniors thrive and function better in senior housing facilities and nursing homes where they can interact with fellow seniors, participate in various activities/programs, and consume healthy, delicious meals without worrying about meal preparation.
Pros and cons of living in a nursing home
One way to help clients decide whether they should try home care services, independent living in apartments, or becoming a resident at nursing homes is to gauge the pros and cons of each option. Check real-life, unfiltered statements from real clients.
Need to know more about senior living? We at Senior Strong would be more than happy to help you reach the best, most efficient choice. Contact Senior Strong today!