A Guide to Mattresses for Seniors in 2022
When selecting the best mattresses for seniors, looking at factors like pressure relief, mattress type, back support, and the type of sleeping position can help seniors find the best mattress for their body type.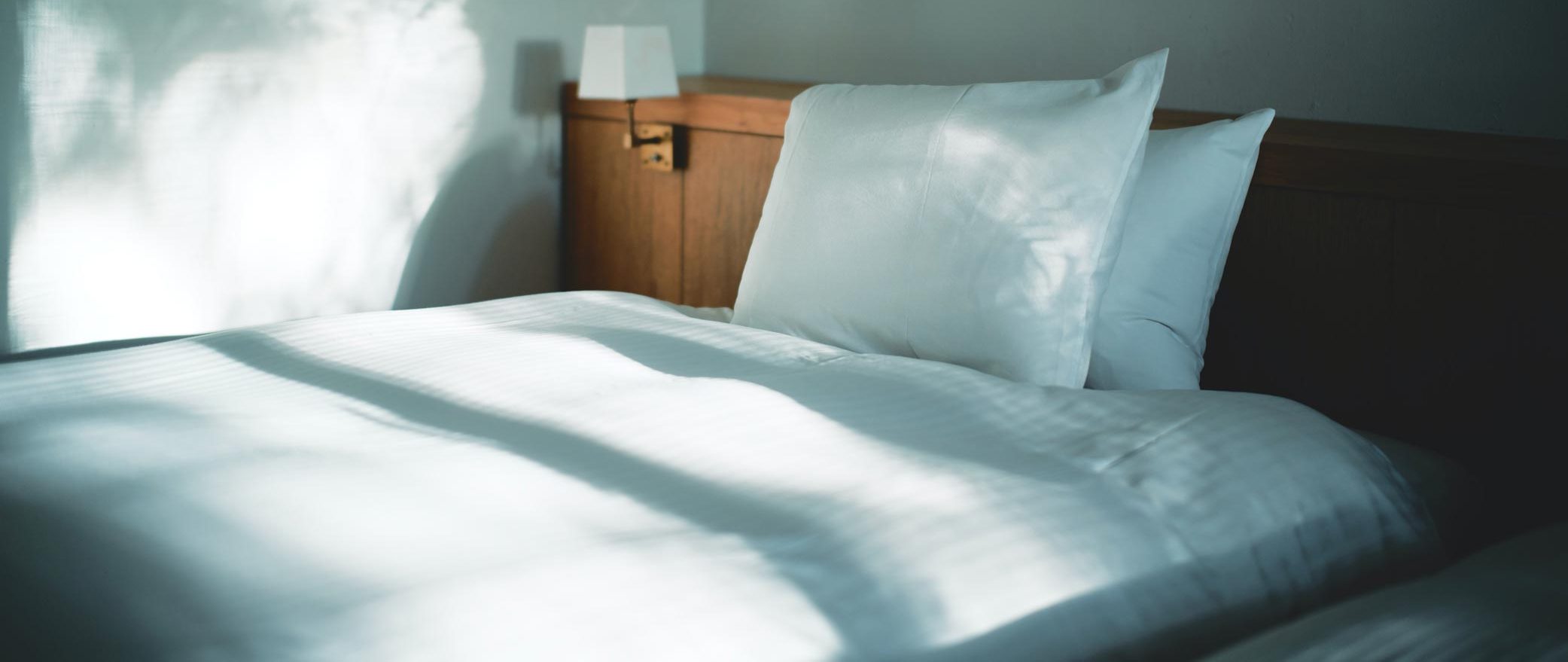 As people get older, they start having to deal with issues like back pain and other aches and pains that can affect sleep quality. Furthermore, there are many side effects of medications taken by older adults, with over-the-counter and prescription drugs may cause daytime drowsiness or insomnia. As a result, this can lead to poor sleep which can be worsened even more by an uncomfortable mattress.
In addition, 2016 research by Elsevier found that around 40% to 70% of seniors suffer from chronic sleep issues, and up to half of these may be undiagnosed.
Throughout the night, pain and sleeplessness can lead to a continued cycle and interfere with their quality of life. In addition, nighttime urination can add to sleep disruptions, along with issues like sleep apnea and restless leg syndrome.
Because of this, choosing the best mattresses for elderly individuals is vital to prevent these conditions from occurring in the first place. A high-quality mattress should maximize comfort and support for seniors and be able to stand the test of time.
Choosing a great senior style mattress is something that should become a priority in the quest to prevent a lot of unpleasant conditions and, at the same time, to help handle those which may have already developed. Especially for seniors with back pain, investing in a good memory foam bed can prevent tossing and turning throughout the night.
Best Mattress Review for Seniors
To simplify this task, this comprehensive ranking of the best mattress for seniors can help sleepers of all shapes and sizes find the pain relief they need when purchasing a new mattress. This list is based on factors including value for money, senior-friendly features, firmness options, pressure point relief, and more.
Some popular brands and types include Loom & Leaf, The Winkbed, Brooklyn Bedding, Saatva, Loom, and the Bear Hybrid. From innerspring mattresses to hybrid mattresses, and those with gel comfort layers versus firm mattress types, this list can help seniors decide with mattress best suits their sleeping style.
One of the best mattresses for seniors Loom & Leaf Mattress by Saatva. It comes with 5 lbs of memory foam that molds to body contours to relieve pressure points while providing stability at the same time. It promotes healthier sleep with gel-infused foam that keeps those who sleep hot stay cool throughout the night.
With a 180 night trial, free white glove delivery, and setup, they even have the option of taking away your old mattress for free. It's particularly suited for seniors due to the low level of bounce, minimal motion transfer, and cushiony support. Another great option is the Saatva Classic, which is also a popular pick.
Another competitive choice is the medium-firm Nectar mattress, which is one of the best memory foam mattresses on the market. In a randomized survey, many respondents found that it relieves pressure points. 9 out of 10 back pain sufferers said their Nectar mattress helped alleviate pain.
It's also a relatively affordable option, coming bundled with two free pillows, free sheets, and a free mattress protector in the $799 price for a queen. A major selling point is the 365 sleep trial period, along with the "forever" warranty they offer. However, their memory foam options may not be great for heavy individuals that need support from innerspring mattresses or hybrid mattresses.
Ranked by the New York Times as The Best Mattresses for Back Sleepers and The Best Mattresses for Stomach Sleepers this 2020, the WinkBed is a fantastic choice for older adults no matter their sleeping position. Their extra-edge support system is great for seniors to prevent them from feeling like they might roll off the bed, while they have multiple support zones for added back support.
It has alternating layers of foam and coils making it one of the best innerspring mattresses on this list, but it does have a rather long break-in period until maximum comfort is reached. However, it also comes in four different firmness levels so seniors can find the best mattress for their body type.
If memory foam mattresses aren't a preferred option, Idle's hybrid mattress allegedly has 400% more support compared to memory form. It has 1,000 support coils compared to the usual 300 springs. Its double-sided nature extends its longevity, so it can be flipped on either side to extend its life. It also has an almost two-year-long night sleep trial, which can help picky seniors make up their minds.
Idle's high-quality mattresses can cost around $1120-$2078 depending on size which might be above some individuals' budgets. They also have a lifetime warranty, making their mattresses worth the investment. However, their customer service department has a reputation for being on the slow end of responding, which can make the return process rather lengthy.
Brooklyn Bedding's Aurora Mattress is a great option for those who'd like to sleep cool as opposed to sleeping hot. It has several comfort layers of foam that have targeted pressure point relief and maintain skin temperature at an ideal 88 degrees for better sleep. The high-density support core decreases motion transfer between multiple sleep patterns or even pets.
It comes with a 120-night sleep trial and is proudly custom made in the USA with a ten-year warranty. While its softness makes it fantastic for side sleepers, it doesn't have the best edge support which could be a problem for seniors. It may also be too soft for those who sleep on their stomach and prefer a firmer sleep surface.
If older adults are looking for a natural mattress, the Avocado Green Mattress is made from GOLS organic certified latex, GOTS organic certified wool, and GOTS organic certified cotton. With its 1,414 individually adjusted steel coils, it relieves pressure points, making it ideal for those that suffer from chronic pain.
It's one of the best innerspring mattresses that come with two upholstered handles on both sides of the mattress. This helps seniors move and adjust the mattress to fit their bed. However, it might not be the best pick for those who are allergic to latex. One benefit is that it doesn't have some of the additives found in memory foam, which may give off an unpleasant smell during the first month or so.
A fairly affordable option is the Leesa Original Mattress, which is one of our picks for all-foam mattresses. It has a medium-firm surface and a sturdy support core layer for added stability. An extra bonus is that the company donates one bed to a child in need for every ten mattresses they sell.
It provides seniors with a 100-night sleep trial which is a little on the shorter side, along with a 10-year limited warranty. While it is a great budget option for those who aren't looking for an overly firm or overly soft mattress, it might not be the best choice for heavier folks.
The Bear Hybrid has several features that support all body types, making it a good mattress for seniors. It helps those who sleep hot stay cooler throughout the night, with the hypersoft cooling-gel foam that transfers heat 28% better than traditional memory foam builds. It's also great for pressure relief with its multiple comfort layers, chasing away any aches and pains.
On the other hand, some reviewers say that it takes a bit of time to break in because of its firmer support core. They also found that the cloud-like top layer might not provide enough support for stomach sleepers in the neck area. However, the Bear Hybrid is a high-quality pick for seniors who move around a lot in bed and tend to sleep on their side.
One of the best latex mattresses for seniors is Awara's hybrid mattress that combines stability, durability, and pressure relief. It has a 9-inch support core. For environmentally-conscious seniors, the latex used is fully certified by the Rainforest Alliance, and it also comes with a mattress cover made from New Zealand wool and organic cotton. It also has a 365-night sleep trial and lifetime warranty.
A slight issue is that it lacks other firmness options, only coming in a medium-firm type of mattress but also comes with a mattress pad to customize the sleep surface and frame. While it comes with sufficient edge support, it doesn't do as well with motion isolation and may not prevent adequate comfort and support for the shoulders and hips.
On their website, Helix has a Sleep Quiz that can help individuals select the best mattress for seniors depending on the type of pressure relief they're after. There are several firmness options to alleviate pressure points, and also different types that fit most bed sizes.
In particular, the Helix Plus Mattress is geared towards seniors with high BMIs due to its extremely firm foam cushioning. For those with back pain and chronic pain, it has an extra layer for added support. However, it is not exactly a budget option for those searching for affordable foam mattresses and it may not properly contour to the body for those with a lower BMI.
Factors to Consider Before Buying a Mattress for the Elderly
When searching for a mattress for seniors, it's best to consider factors like whether free white glove delivery can help them set up their mattress on their bed, and whether the sleep trial period is long enough for them to see whether it remedies their aches and pains.
To find out which mattress is best for seniors, looking at mattress type in relation to body type, and whether a retailer offers multiple firmness options can help address sleep disturbances like sleep apnea during difficult nights.
The right high-quality mattress can improve spinal alignment, improve motion isolation, and address chronic pain, and relieve painful pressure points much more effectively than those of a lower standard. At the end of the day, having a comfortable sleep surface can help seniors get the sleep they need to heal and rest their fragile bodies.
However, choosing the right mattress type often means navigating through complicated terminology that can confuse many seniors.
Size
In general, larger beds are better for seniors to prevent accidental falls and injuries. This means that queen size mattresses and king-sized mattress would be preferable to enable maximum comfort no matter a senior's preferred sleep position. Combination sleepers would appreciate a spacious surface area to sprawl on, as a too-small bed might be uncomfortable for taller sleepers or heavier bodies.
On the other hand, a larger mattress size means a higher price tag, which can be a problem for some adults. Waiting for sales and special promotions online or in-store can help seniors score a competitive deal.
Price
Sometimes, shopping online means more convenience for seniors who don't have time to go shopping or lack nearby access to transportation. There may also be special deals that can reduce the cost of a mattress for seniors. Despite this, some people might not enjoy the fact that they can't test the mattress out in-store before buying it.
There may be extra expenses that seniors should also look out for including shipping costs, the type of delivery available, and whether the mattress will fit their existing bed frame or if a new one needed. Some places also provide a mattress cover free of charge, while others come with no extras.
With payment schemes, people can benefit by paying off small installments over several months rather than the full cost upfront.
The average cost of a mattress varies depending on the type, with hybrid mattresses and memory foam mattresses typically coming out cheaper compared to latex and spring variations.
Foam: Minimum of $250 and maximum of $4,000, with an average of $1,000.
Spring: Minimum of $300 and maximum of $3,000, with an average of $900.
Hybrid: Minimum of $250 and maximum of $2,000, with an average of $1,000.
Latex: Minimum of $300 and maximum of $4,000, with an average of $1,500.
Delivery and Return Policy
The delivery and return policy can also help someone determine which mattress is best for seniors. During a sleep trial, a senior might decide that their chronic pain or other types of aches and pains aren't sufficiently soothed by their purchase. Because a new mattress can cost a lot of money, finding out beforehand whether a return policy is flexible can save adults from a huge headache.
Often, many companies can arrange the pick up of a mattress for free during the return period, but determining whether their customer service department is easy to deal with should help seniors make a more informed buying decision, to begin with.
White glove delivery can also be highly beneficial for seniors who may have difficulty setting up their new mattress and removing their old one on their own. Typically, services include set up and disposal of packaging, and mattress removal and disposal. While this feature might come for free with the best mattress companies, others might charge an extra fee.
Firmness
The best pressure relief can be found in more comfortable materials like memory foam. Latex mattresses, hybrid mattresses, and gel memory foam options are catered towards older individuals with joint pain and poor spinal alignment.
Older shoppers need to look at the number of comfort layers found in a specific mattress type and whether the spine can cradle their individual pressure points. Lying on the mattress to test whether the spine maintains its natural curve is key.
It's also important to note that heavier individuals may prefer a firmer mattress with less give, as overly soft mattresses may be difficult to deal with when getting in and out of bed.
Cushioning
The right amount of firm cushioning can help seniors decide on the best mattress for them. Memory foam mattresses are great for those who want some pressure relief, but an overly low density found throughout the comfort layers can mess with spine alignment.
As a result, seniors should try to look for high-density foam material in the support cores. The surface layer can be softer, but having a stronger foundation and base can also make a mattress last longer.
Type of Sleeper
It's not just the thickness of the mattress that matters, but also the top panel material or quilted surface. Ideally, those who sleep hot or those who live in a hot environment should look for breathable materials such as silk, cashmere, cotton, and wool. These fibers can help wick away moisture and perspiration, along with some types of hybrid mattress coatings with gel additives.
For people that are looking for a mattress type that best suits a colder environment, the best mattress is one that retains as much heat as possible during sleep. While the majority of mattresses on the market are geared towards those who sleep hot, a memory foam mattress tends to insulate the body and help seniors get warmer at a faster rate.
Durability
The best mattress for seniors is one that lasts as long as possible. However, the average mattress lasts around seven years until it needs to be replaced which can surprise most people. The firmness, thickness, or the material can also have a slight impact on its lifespan.
Some models are more durable than others to sleep on. The type that older adults own can impact their overall lifespan by cutting it short. The shortest lifespan belongs to innerspring mattresses and air mattresses, while memory foam and hybrid options have an average lifespan. In contrast, latex mattresses tend to have the longest lifespan out of the different mattress types.
Liquids, improper cleaning methods, and wear and tear from pets can also shorten the longevity of a mattress and leave it vulnerable to further damage. If a mattress is not replaced in time, it can cause pain on certain pressure points, especially if coils are exposed during the process.
Warranty
Among all the different types of mattresses in the market, there are many different warranty lengths and night sleep trials offered by various companies. From five years all the way to a lifetime warranty, this number can often influence a senior's buying decision.
The most common number for a warranty period is somewhere between 10 to 20 years, and an average of a 120-night sleep trial before the return or refund window closes. However, it may be better to look at the materials and construction found in a mattress as opposed to the length of its warranty. Often, many mattresses need to be replaced before the end of the warranty period.
To make a mattress last longer, it's best to use a mattress pad or protector to protect against spills and stains at night. In addition, using a sturdy mattress frame to support the mattress can help it last longer and make the most out of its pressure relief features and number of comfort layers. Using a faulty frame might void the terms of the warranty.
Preferred Sleep Position
Side Sleepers
A senior's preferred sleep position can impact the type of mattress they need. Most people tend to sleep on their side, which is better for the neck. However, this can lead to muscle soreness and poor circulation on other extremities.
Softer mattresses are preferable to firm types for side sleepers, as they help with pressure relief and prevent uncomfortable tingling. Memory foam and hybrid mattress options are the best when it comes to comfort and support. The Nectar Mattress is a popular choice, as it comes with gel memory foam for added cushioning.
Back Sleepers
In contrast, back sleepers tend to have less pain when it comes to their back and spinal alignment. It's a good position for healthy circulation, even though it's not a very common sleeping position. For this kind of sleeper, a medium-firm type or hybrid mattresses provide effective support for pressure points.
Finding the perfect middle ground is the key to success. If it is too soft, the hips might sink and cause discomfort. If it is too firm, back pain can occur. Ideally, hips and shoulders should remain level at all times.
Stomach Sleepers
Finally, those who sleep on their stomachs may be worried about their spinal alignment and getting adequate pressure point relief. However, using the right mattress can prevent any pain from occurring in the first place.
A medium-firm or firm mattress is probably their best choice for sleepers who prefer lying on their stomachs. Cooling technology can also prevent seniors from overheating, while sturdy edge support can help keep them safe as they sprawl out on their bed.
Weight
When seniors choose a mattress, heavier individuals should also look at the thickness of it so that they can maximize body comfort. The thickness of a mattress usually ranges between 6 inches to 16 inches or more, and it's also worth thinking about whether the bed frame can handle a mattress's weight.
Sleepers between 250 to 400 pounds should look for a mattress at least 10 inches tall, while those over 400 points should search for a mattress that's at least 14 inches tall at the very least.
Some popular choices for individuals with higher BMIs include memory foam mattresses, latex mattresses, and other medium-firm types. Durable edge support can also be beneficial for those who are worried about motion isolation.
Brand Reputation
Finally, people should also explore the reputation of a brand before investing their hard-earned money on a potentially pricey purchase. Most reputable companies have at least a 120-night sleep trial to help seniors decide whether a mattress is firm enough or comfortable enough for their preference.
However, some brands may take longer than others to process returns and may have warranty clauses that go noticed by the casual buyer. Sleepers should consider how long a brand has been established and whether or not they're known for having a helpful customer service department.
The Importance of Suitable Mattresses for Seniors
On average, seniors need about 7 to 9 hours of sleep every night to boost their health and well-being. However, seniors are prone to experiencing symptoms of insomnia, with almost 50% of older sleepers complaining of difficulty initiating or maintaining sleep. Lack of sleep can worsen issues like memory loss, arthritis, chronic pain, and irritability.
Investing in a suitable mattress can create a favorable sleeping environment for sleepers by providing pressure point relief, motion isolation, and better alignment for seniors.
Prevents sleep disturbances
The best mattress for seniors is one that helps prevent sleep disturbances throughout the night. Choosing breathable mattresses that can prevent overheating by regulating temperature can help hot sleepers avoid turning constantly throughout the night.
Some seniors might need to sleep with their head raised, so choosing a mattress that is compatible with an adjustable bed can help those with COPD breathe easier while preventing the likelihood of nighttime heartburn. Adjusting knees and hips to a 90-degree angle can provide pressure relief for sore joints.
Minimizes motion transfer
For the best motion isolation properties, seniors should look for memory foam mattresses that can help cushion their joints. If they have an active bed partner that's interfering with their sleep, foam mattresses that have extra cushion can help them lie still even while their bed partner is tossing and turning.
To test motion transfer in-store, a senior should lay down on one side of a bed and have a partner or store assistant push up and down several times. If they can feel anything, the mattress may have extremely high motion transfer.
Promotes pressure relief
The value of pressure relief mattresses is immense for seniors who spend long periods of time lying down on mattresses. An uncomfortable mattress can create an increased risk of developing bedsores and pressure ulcers, which can contribute to painful nights and complicated infections. A firm memory foam mattress can alleviate pressure on specific body parts and reduce the likelihood of this occurring in the first place.
Prevents back pain
During sleep, it's ideal for the body to take some time to heal and recover on a comfortable mattress. For many people, however, this position can emphasize the sensations of backpain, making it almost impossible to get the quality of sleep they require. If a mattress does not provide enough support, seniors may wake up with an uncomfortable backache that could've been avoided.
For seniors who are prone to suffering from back problems, a high-quality mattress can gift them the relief they need so that they can restore their strength as they sleep. A good hybrid mattress should promote proper spinal alignment to avoid any undue stress.
Improves safety and security
For side sleepers or combination sleepers, the right mattress can provide an added sense of safety and security for seniors who feel like they might fall off the bed. A bed that is an appropriate height can prevent falls, to begin with. Beds should be around 20 to 23 inches high from the floor all the way to the top of the mattress so that seniors don't struggle to get on and off their bed.
An extremely soft memory foam mattress might also be more difficult to climb on and off, so seniors should practice doing so before committing to their purchase.
Because heavier people might need thicker mattresses, choosing a low bed frame can help make up for the added height of a more substantial mattress.
For even more safety, a mattress that comes with edge support can help seniors avoid rolling off if they're sitting on the edge of the bed or reclined in a lying down position. The Winkbed is a hybrid mattress that comes with an effective coil system to provide extra side support. Another great option is the Bear Hybrid, with six layers of foam and numerous spring coils.
Healthy Alternatives to Get Good Sleep
In addition to having a good memory foam or firm mattress, there are a number of practices that can help a senior get fall asleep more quickly and stay asleep in their bed. Many of these are easy fixes to a senior's routine that can eventually improve their unhealthy sleeping habits and have them dreaming in next to no time.
Unwind before bed
Before getting on their mattress, seniors should try their best to relax and unwind before going to sleep. This includes shutting off all electronics at least an hour before it's time to sleep.
Any blue light from a television, computer, cell phone, or other forms of gadgets can keep the brain stimulated and make it harder for the body to relax at night. By avoiding screen exposure, seniors can signal to their bodies that it's time to sleep.
Soak in a warm tub
A warm bath before bed can help relax tense muscles and lower a senior's core temperature. This drop in temperature tells their body that it's time to sleep soon while using lavender-scented bath salts and similar soothing scents can add another dimension of relaxation. The optimum temperature for the best sleep is around 104 and 109 degrees Fahrenheit, even as short as 10 minutes.
Avoid napping during the day
Although it may be extremely tempting to nap during the day, seniors should stay firm and avoid extended periods of napping on their mattress until its time to sleep at night. While a short 20-minute nap generally leaves most people feeling refreshed, a longer nap or multiple naps later on in the day can leave seniors feeling groggy and unable to fall asleep when it's finally bedtime.
Drink fewer fluids before bedtime
It's an uncomfortable fact to acknowledge, but the human body will let people know when it has taken in too many fluids before bed. There's nothing worse than getting into bed and experiencing the urge to visit the toilet after sinking down into that memory foam surface. For seniors, it can also be risky to get up in the dark and make their way to the bathroom.
Try sticking to a regular exercise routine
It may sound counterintuitive, but exercise can actually make people fall asleep faster and stay asleep for longer. Some studies show that it can relieve chronic insomnia by causing a change in the body's core temperature. As it cools down, it prepares for rest during the evening. It can also help realign the internal body clock for those with poor sleep habits.
Seniors who lack physical activity should try to take a walk outside, or do some light exercise like Tai Chi or yoga with guidance from a medical professional. However, exercising too late in the day can prevent some seniors from falling asleep, so it may be best to do it early in the morning or in the early afternoon.
Stick to a constant sleep schedule
While it may be tempting to sleep on the weekends, sticking to a regular sleep schedule will help ensure that seniors fall asleep almost as soon as their head hits the mattress. The body gets used to waking up and sleeping at a regular hour, and diverting from this can lead to oversleeping or exhaustion the next day.
Keep the room as dark as possible
In addition to gadget screens, an overly bright room can negatively harm the sleep quality of seniors. Investing in a pair of blackout curtains in addition to a comfortable mattress is the best for seniors who wish to have a more restful sleep in the evenings.
Mind your evening diet
Some seniors who love to eat may not know how their eating choices can poorly impact the time spent on their brand new mattress. Some common sleep disturbances include red meat, tomato sauce, dark chocolate, alcoholic beverages, cured meats and cheeses, and soda. In contrast, types of food that can enhance the quality of sleep include almonds, walnuts, fatty fish, and turkey.
Frequently Asked Questions About Mattresses
What mattress is most popular for seniors?
The most popular mattress brands on the market geared towards seniors include Saatva, Brooklyn Bedding, Bear, Loom, and WinkBeds.
How can I choose a mattress for seniors?
When choosing a mattress for older adults, looking at a variety of factors including mattress type, range of motion transfer, level of back support provided, and firmness options offered can help families select the best type of mattress for their loved one. Mattresses are not a one-size-fits-all object, so taking into account their individual body type and specific health needs is essential.
What are the different types of mattresses for seniors?
The three most common types of mattresses include memory foam mattresses, hybrid mattresses, and latex mattresses. While memory foam types tend to provide the most cushiony feel, latex mattresses tend to last longer for those who are searching for a firm surface. Hybrid mattresses combine the best of both worlds and also have a longer lifespan.
How often should seniors be buying a new mattress?
Depending on the level of wear and tear, seniors should strive to replace their mattress at least every seven to eight years. It's important to note that many warranty periods for these products exceed this time span, so signs like discomfort and aches should be noted down in case they're related to invisible signs of mattress damage and deterioration.


What type of mattress is best for chronic pain?
For those who suffer from chronic back pain, a medium-firm surface will usually provide them with the ideal level of comfort and give during sleep. Softer mattresses are generally better at relieving hip pain, as they can better cushion the lines of the body. The best pressure relief tends to be found in a memory foam type.
For seniors, falling asleep and staying asleep can become a nightly battle if they're not careful. Apart from following the various tips and tricks listed above, investing in a new mattress that fits their needs can drastically improve their sleep quality and change their lives for the better.
To read up on other senior care products that can enrich their lives, feel free to visit our selection of detailed reviews and guides on SeniorStrong.