It's not uncommon for older people to suffer from nutritional deficiency and malnutrition. Reports say that due to the aging body's fragile state, lack of energy, and declining overall appetite, many are unable to follow the healthy, nutritious diet plan they need. Fortunately, the rise of brands that do food delivery for seniors helps resolve this issue.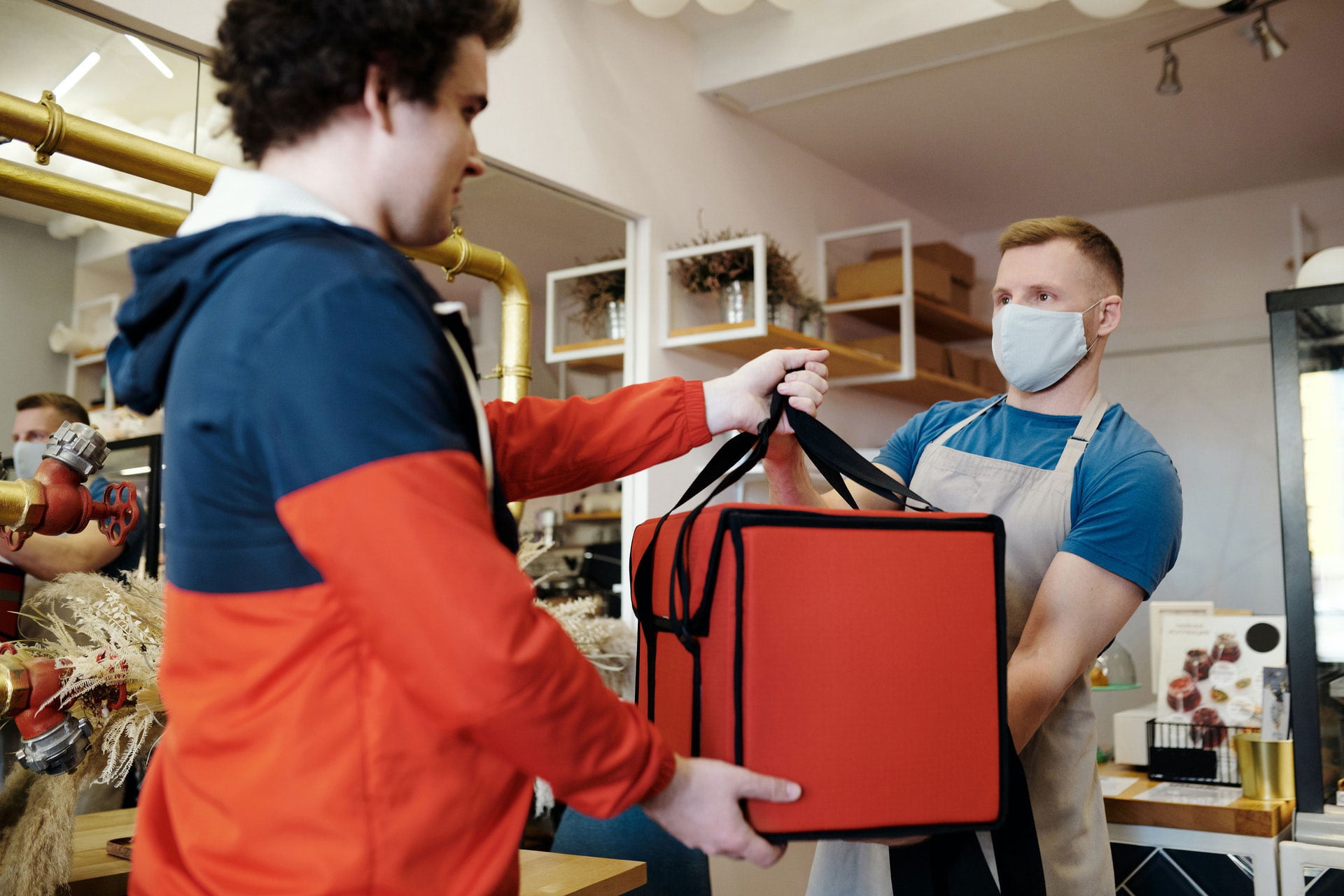 A meal delivery company is a brand or organization that distributes delicious, ready-to-eat meals straight to their client's home. Meal delivery services are available to people of all ages. However, most of those who opt for these options are seniors who can no longer prepare their own meals regularly.
The goal of these brands isn't just to feed clients, but rather, to provide delicious, appetizing, and most importantly, nutrient-packed home-cooked meals specially curated to address their aging clients' dietary needs and requirements. In fact, studies show that having meals professionally prepared and delivered can exponentially improve the overall quality of one's diet.
There are dozens of food delivery service providers to choose from. You can select one that suits your lifestyle, provides the healthiest, most appealing meals, and of course, matches your budget. For low-income seniors living off of a tight budget, you can try upgrading your Medicare plan to cover meal deliveries.
Best Food Delivery Options for Seniors in 2022
Magic Kitchen is a globally-renowned food delivery and preparation brand that caters to clients all across the country. They offer an array of healthy, delicious meals including low-carb, low-calorie, and low-calorie options. All Magic Kitchen meal kits are pre-cooked and only need to be heated.
Magic Kitchen Fees and Charges
It would cost $82 to $90 for Magic Kitchen to deliver seven full meals (breakfast, lunch, or dinner) over the span of one week. You can mix and match between a la carte choices or select from various full meal bundles. For clients who cannot commit to a week's worth of meals right away, you can request single-order meals at just $10 to $15.
Silver Cuisine is spearheaded by Dr. Caroline Cederquist, a board-certified physician that specializes in bariatric medicine. Her training and education are what allows the company to create healthy, nutrient-dense meals tailored to suit their different clients' specific needs and requests. They feature more than 150 customizable meal options.
Silver Cuisine Fees and Charges
Since Silver Cuisine offers specially curated diet plans, so the cost of the meals would differ on a case-by-case basis. Each meal can cost anywhere from $8 to upward of $14. Of course, simpler, less complex meals are much more affordable. Also, they have a fixed shipping fee of $19.95, but it is waived for clients with orders that exceed $99. This is a good deal for those ordering in bulk.
Mom's Meals was founded by a group of adults who wanted to help provide delicious, healthy, ready-to-eat meals to aging parents—hence, the name Mom's Meals. They offer specially curated meals designed to promote overall health among seniors.
What sets them apart from other food delivery brands is how they store their food. They pride themselves on their refrigerated meal kits. In fact, Mom's Meals claims that four out of five clients prefer refrigerated meals over frozen ones. Clients are also given the freedom to mix and match various a la carte options.
Mom's Meals Fees and Charges
Mom's Meals has one of the lowest, most competitive rates. Standard meals only cost $7 and pureed meals—for clients who can no longer chew properly—are priced at $8. They have a standard shipping fee of $15.

Meals on Wheels America is a nonprofit organization primarily run by volunteers and funded through donations. Their goal is to provide freshly cooked meals to every senior member of the community who can longer prepare food themselves. They have more than 5,000 independent satellite programs scattered all across the country.
Meals on Wheels Fees and Charges
Meals on Wheels affiliates don't have to pay for their meals. To become an affiliate and subscribe to their food delivery service, submit an application to the nearest independent program. Volunteers only accept seniors who absolutely need meal delivery supportive services. You can also include any referral letters from a social worker or your family doctor.
The program is typically aimed at lower-income seniors, so if you can afford to pay for your own food, please consider subscribing to alternative meal delivery brands. Better yet, you can support the cause through monetary donations. It costs Meals on Wheels around $6 to $7 to create a healthy meal for one senior member or affiliate.
One of the main reasons clients have their meals prepared by Sun Basket is because they get to choose from a wide selection of delicious, healthy meal options. Their versatile team can cater to all your needs. Whether you're looking for something low-sodium or gluten-free, they've got you covered.
Sun Basket Fees and Charges
Sun Basket's fees are a bit pricey as compared to other options. For those eating with their partner, you can opt for the two-person meal bundle for $11.49 per single serving. If you're planning to eat routinely with your senior loved ones, go for the family meal bundle which costs $9.99 per serving.
Surprisingly, however, their delivery fees are lower than what other brands charge. They have a standard shipping fee of $5.99 to $7.00.
The Benefits of Food Delivery Services for Seniors
Here are some of the reasons why more and more seniors are signing up for regular grocery delivery and meal delivery services:
1. Puts Prepared Meals on the Table Quickly and Easily
Preparing food for yourself, even if you live alone, is not as easy as it sounds. Apart from cooking the actual meals, you'll have to prepare the ingredients, wash the dishes, and not to mention, create a full menu.
Bear in mind that following a healthy, low-sodium, nutrient-dense menu that caters to the daily nutritional needs of the senior body is essential to staying healthy. You can't just cook random meals made of random junk food.
With meal delivery services, however, clients won't have to do any of these tasks. A reliable, professional team will deliver healthy, nutritious meals right to your doorstep. In most cases, clients will receive meals that are ready to be eaten or meal kits that just need to be heated upon delivery. Everything's done for you!
2. Removes the Need to Go to the Grocery Store
When you're at the age where you can barely stand up for more than a few minutes, even simple daily tasks such as grocery shopping can be quite a tall challenge. This especially applies to those suffering from injuries and chronic illnesses.
Luckily, grocery and meal delivery services companies are here to help out these types of clients. Rather than going outside, all you need to do is set a schedule with your chosen grocery/meal delivery service team, select what prepared meals you'd want, provide your home address, then you're good to go.
Once the schedule is set, you won't even have to call for confirmation again. The delivery team should arrive according to the schedule without their clients having to remind them about their orders.
3. Reduces Loneliness Due to Regular Human Interaction
Not many realize how lonely things can get for older adults living alone. It's not unusual for these seniors to go months—or even years—without talking to any of their loved ones. Apart from the sheer loneliness, older people who live alone are more at risk given the fact that no one's there to save them if they have an accident or go through a medical emergency.
Fortunately, studies show that seniors who opt for meal delivery and grocery delivery were reportedly less likely to experience prolonged symptoms of loneliness or depression. The short exchange of greetings and small talk with delivery people is something many seniors look forward to.
Another study at Brown University shows that seniors who got daily meal kit delivery services were less prone to accidents and hospitalizations. Delivery people would often take a proactive role in cases where clients don't answer the door.
4. Makes Sticking to a Budgeted Meal Plan Easier
Forget the hassle of budgeting monthly meal plans! Instead of calculating how much to allot for ingredients, cookware, and electricity/gas for your stove, opt for pre-ordered meals instead. There's no need to compute anything. All you have to do is look for a brand that sells prepared meals that are within your monthly budget.
Frequently Asked Questions About Food Delivery for the Elderly
Is food delivery for the elderly safe?
Meal kit delivery services for seniors are very convenient. They allow older adults to consume healthy, delicious, and complete meals without even having to go to the nearby grocery store or diner.
Having meals delivered is generally safe and very common. However, one can still never be too careful. An ounce of prevention is better than a pound of cure! With that in mind, here are some tips for people having meals delivered—whether for themselves or a loved one:
1. Choose Your Delivery Services Brand Carefully
There are plenty of meal kit delivery services companies that cater to seniors and older adults. How do you filter out the bad ones? If possible, work with a company that:
has a healthy diverse menu including low-sodium, low-carb meal options
can get healthy meals delivered right to your doorstep
offers both a la carte and bulk meal packages
prioritizes the health and safety of their customers
2. Always Inspect Food and Package Before Consumption
Always do a full inspection of all meals delivered before consuming them. First, scan the meal kit packaging for visible damages such as tears, cuts, or leaks. Second, ask the delivery person if the meal kit was stored properly. Lastly, check the meal itself if it shows even the slightest sign that it's contaminated or has gone bad.
3. Quickly Refrigerate All Meal Kits That Arrive
Make sure every single meal kit that arrives is stored in the freezer or refrigerator right away—unless it will be consumed upon arrival. Food needs to be refrigerated to prevent contamination. If your meal kit arrives at room temperature and wasn't delivered in a properly insulated bag, call the meal delivery service company right away. Don't even taste test it.
Does Medicare pay for food delivery?
Unless the senior is a hospital or nursing facility inpatient, the original Medicare plan won't cover home grocery delivery and meal delivery services. If you're a homebound senior who needs regular meal delivery options, you can opt to upgrade to a Medicare Advantage plan.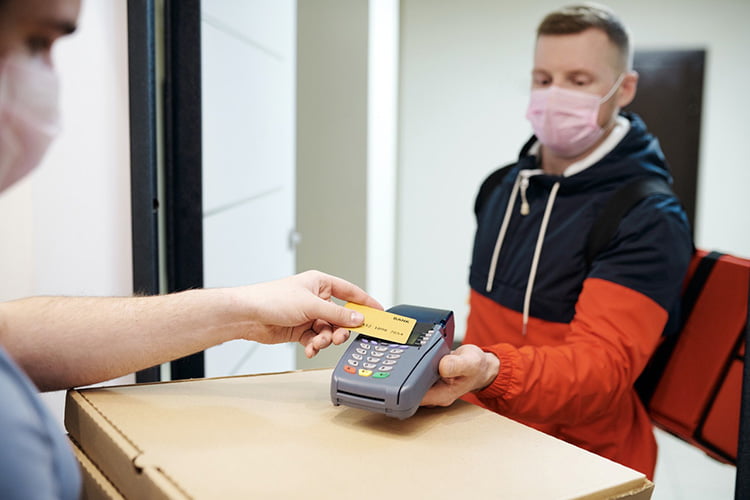 The original Medicare policy consists of Part A and Part B. The latter provides medical coverage and does not cover any type of meal delivery service plan for senior patients. Meanwhile, Part A only covers senior meal delivery for seniors currently staying as an inpatient at a nursing facility or hospital.
Upgrading to a Medicare Advantage plan gives you access to Part C. This provides extra coverage for hearing, dental, vision, and lifestyle treatments—including meal and grocery delivery service coverage.
Note, however, that not all Medicare Advantage plans cover meal delivery options. You'll have to look for a third-party private insurance company to boost your policy and cover delivery services.
What kind of food is suitable for the elderly?
Whether you're ordering a meal kit for yourself or a loved one, seniors should be extra careful with what they eat. You don't necessarily need to have chef-prepared healthy meals home delivered every day. At least make an effort, however, to choose meal options that are good for older adults.
6 Food Options for Seniors: What to Add to Your Meals
These are the best food choices for seniors and older adults who want to start eating healthier prepared meals:
1. Leafy Green Vegetables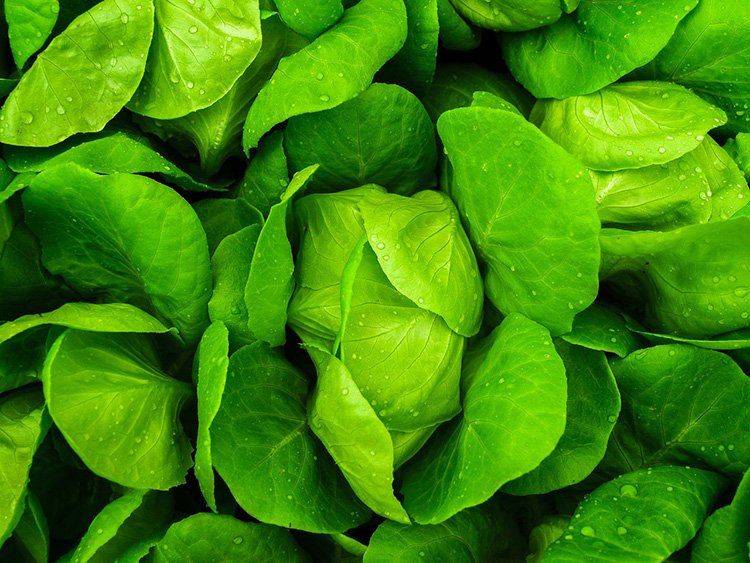 Leafy green vegetables such as kale, spinach, arugula, and dandelion greens should be a part of all regular senior meal kits. They are nutrient-dense foods that offer an array of physiological and cognitive benefits.
The high vitamin K content in leafy green vegetables helps improve coagulation to speed up blood clotting and prevent major blood loss. This is especially important for senior patients who suffer from hemophilia and platelet dysfunction.
Research also shows that vitamin K may support bone health. Experts believe that vitamin K not only boosts bone mineral density among senior patients suffering from osteoporosis, but that it also reduces bone fragility and susceptibility to fractures.
Pro Tip: There are plenty of leafy green veggie meal options to choose from. Seniors and older adults won't get bored of these quickly as long as their meal delivery service team rotates among alternatives regularly.
2. Eggs
Eggs are delicious, versatile superfoods anyone can easily add to their prepared meals. They go well with all kinds of meals since you can fry, boil, or poach them. If you want to keep the calories and unhealthy fats to a minimum, we advise avoiding meal recipes that require you to cook the egg in oil.
What makes eggs a superfood is they're incredibly nutrient-dense. Just one egg already holds loads of vitamins, minerals, healthy fats, and protein that can help the senior body repair broken tissues and improve lean muscle strength. Plus, they only have around 75 calories. You can eat these for breakfast, lunch, and dinner without worrying about weight gain.
Eggs are also an excellent source of choline. Researchers believe that seniors and older adults who follow high-choline senior meal menu options have a higher chance of retaining a sharp memory than those with choline deficiency.
3. Apples
There's a reason why people say an apple a day keeps the doctor away. The high fiber content of these delicious, zesty fruits has always been a quick fix for people who want to improve bowel movements and relieve constipation. Plus, apples are high in antioxidants and vitamin C, which are very important for seniors who want to boost their immune system.
There are also experts who believe senior patients suffering from cholesterol would benefit from the high fiber content found in apples. Studies show that adding just 5 to 10 grams of fiber to your daily meal prep may already help lower LDL cholesterol levels. For reference, a hundred-gram apple holds around 2.4 grams of fiber.
4. Shellfish
If your meal delivery company of choice offers shellfish, we highly suggest adding them to your list of daily dinner options. Fresh shellfish can spike the vitamin b12, magnesium, iron, and potassium content of your favorite senior meal kits exponentially. Note that these vitamins and minerals are part of many popular meal plans made for boosting brain health among seniors and older adults.
New research also suggests that regular shellfish meals may be able to help senior people suffering from rheumatoid arthritis. Omega-3 fatty acids are very effective in reducing body inflammations. Some delicious shellfish meals to ask your meal delivery service team about are crabs, lobster, and mussels.
5. Coffee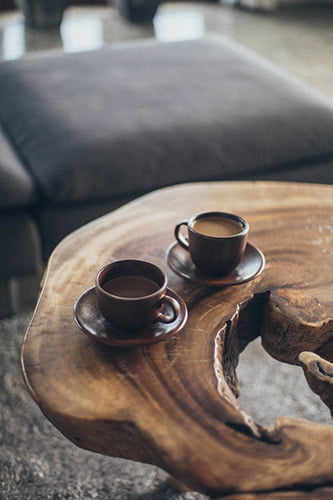 Coffee is a staple for many older adults. It pairs well with anything from heavy breakfast/lunch meal plans to light, sweet dinner options such as gluten-free bread. The good news is that seniors won't have to stop drinking coffee along with their delivered meals any time soon.
The most popular reason why people drink coffee is caffeine provides a surge of long-lasting energy spikes throughout the body. For many older adults, this gives them just enough strength to start and end the day like a true champion.
Apart from energy boosts, research shows that those who drink coffee regularly along with healthy, complete meals are at less risk of Parkinson's Disease than non-coffee drinkers. Newer studies also show that older adults may be able to reduce their risk of AD dementia by up to 35% just by adding coffee to their daily meal plan.
Note: Limit yourself to no more than 100mg of caffeine daily. Coffee is a great, heart-healthy drink to pair with many healthy meals. However, excessive consumption—especially among older adults—may lead to minor side effects such as palpitations, nausea, and even breathing difficulties.
6. Greek Yoghurt
Seniors craving something sweet to cap off a delicious, hearty delivered meal can opt for a cup of Greek yogurt. It's a far healthier snack as compared to other dessert menu options.
In fact, a hundred-gram serving of ice cream is loaded with around 200 calories while the same amount of cookies can spike your total meal plan calories by more than 500. On the other hand, a la carte Greek yogurt is a high-protein, high-calcium, and probiotics-loaded treat with just 59 calories.
Pro Tip: If you're curating a heart-healthy menu, have your meal delivery service provider use gluten-free, low-carb, low-sodium, and dairy-free yogurt options. These are ideal for people suffering from illnesses such as high blood pressure or diabetes.
Have you tried using any of these food delivery options before? Want to know more about healthy living for seniors? Read more on Senior Strong today!