For active seniors, senior independent living can be a great option that comes with many benefits. They surround your family member with a supportive community, providing the perks of privacy, limited housekeeping assistance, and stimulating activities. However, it may not be a great option if your loved one needs extra aid and has special medical needs.
Depending on your budget, there are plenty of retirement communities that offer older adults plenty of dining options, transportation to social events, and greater peace of mind as they continue to age. To help you choose the right living community to suit your loved one's needs, this guide elaborates on the various factors you should consider when exploring various locations.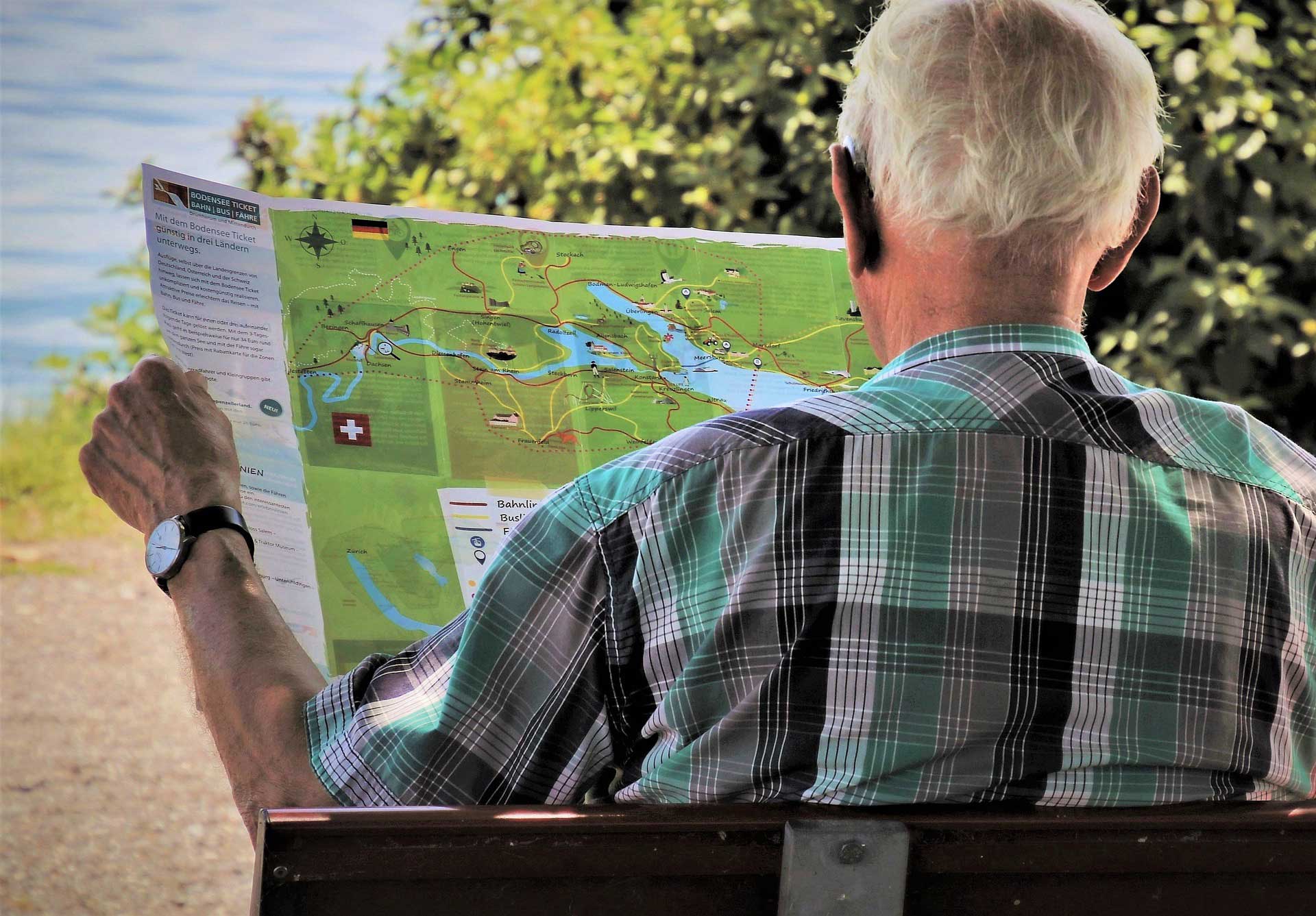 What Does Independent Living Mean?
True to its name, independent living provides greater freedom for adults who don't need nursing care. They should be able to live on their own in a form of senior housing and be generally active and healthy to complete day-to-day tasks without assistance.
The benefit of senior housing communities is that they provide convenient amenities such as housekeeping, prepared meals, and regularly scheduled group activities. It is ideal for adults looking for a relaxing atmosphere to spend their retirement and be surrounded by others their own age.
What Are the Benefits of Independent Living?
Senior independent living provides older adults with a large number of benefits, including safety, specialized floor plans, convenience, and plenty of services only a quick trip away.
Nearby access to convenient services
Depending on their choice of a senior living community, your loved ones can partake in individual or group activities located near their homes. Some typical inclusions are:
Fitness centers
Tennis courts
Swimming pools and spas
Movie theaters
Libraries
Gardens
Arts and crafts studios
Health clinics
Pharmacies
Event spaces
Provides a relaxing lifestyle
Often, an independent living community is responsible for things like landscaping, housekeeping, and home repairs. Instead of having to do things like fixing broken refrigerators and cleaning out roof gutters, seniors can relax while experienced staff members handle all these issues.
Improves safety and security
Many senior retirement communities provide services and amenities that benefit older adults, such as 24-hour security systems and personalized medical alerts to promote the safety and security of residents. To add to this, many are near hospitals and treatment centers in case any emergencies arise.
Simplifies finances and payment plans
Although some independent living facilities can be costly for seniors, there are all-inclusive options that make it easy to pay via monthly options. Meals, access to personal care services, and home maintenance are some of the things that can be included, simplifying the payment system for older members.
Who Should Consider Independent Living?
Although there are plenty of perks that come with senior apartments, it may not be the most appropriate option for everyone. While independent living communities offer the benefits of a social lifestyle and added freedom, loved ones in need of greater care may benefit from other options like an assisted living facility or a nursing home.
However, many healthy adults would find an independent living community a good fit if the following guidelines apply:
Your current housing situation is difficult to maintain and you want someone to take care of household duties and other maintenance issues
You don't need daily assistance with getting dressed or using the bathroom but you'd like on-site security for peace of mind
You like to socialize with other seniors in your area and see what activities communities offer
You appreciate the convenience of having nearby services like dining options, shops, salons, and wellness centers near your home
How Much Does Independent Living Cost?
Depending on the type of independent living facility you want to live in, the annual costs of residence can vary significantly. Living in a single room or shared room, or living in a different state can raise or lower your costs. Typically, average yearly costs range between $10,000 to $45,000.
On the other hand, a nursing facility or assisted living home is usually even more costly, ranging between $30,000 to $90,000 depending on the type of specialized care you're after. This means that an independent living community can be cheaper for most individuals.
How Do Families Pay For Independent Living?
Unfortunately, health insurance plans like Medicare and Medicaid do not cover the cost of independent housing for seniors. This is because they don't administer medical care. As a result, it can be difficult for families to pay for the full cost of retirement homes.
Luckily, there are several common options that can help you cover some or all of the cost. Firstly, using life insurance can pay for death benefits before the event, or give seniors a cash settlement after selling their policy. However, this is not the intended purpose of the policy.
If they are planned in advance, annuities can help pay for the cost of living in independent living communities for your loved one. With regular, fixed payouts given over a timed schedule, it is easier to plan for the future.
What Makes a Good Independent Living Facility?
Not all senior care retirement communities provide the same standard of living. While some senior apartments provide only basic services and minimal bells and whistles, others offer luxurious tennis courts, golf courses, and much more.
In spite of this, there are certain aspects that all good senior communities offer. This includes safety, security, and proper home maintenance to promote cleanliness for residents. When choosing an independent living facility for seniors, look out for the following factors below.
Level of cleanliness
Ideally, an independent living facility should have both public and private areas that are regularly cleaned, swept, and dusted. If you can't commit to a tour in person, you should ask for a live virtual tour so you can gain a more accurate idea of how well-maintained their areas are.
Transparency of fees
Since retirement communities can cost a lot of money, you should always know what's included in your payments and what's not. Some independent living facilities charge entrance fees in addition to monthly fees, and there can potentially be hidden fees that you're not aware of. Having a clear breakdown of costs can help you make your decision.
Social engagement
If older adults are looking forward to meeting like-minded residents in a senior living community, it's also a good idea to speak to other residents living in that area to get a good idea of what it's like. You can also ask for a copy of monthly activities and special events that take place in the community so you can check whether it meets your criteria in terms of socialization.
Safety and security
Lastly, one of the prime factors that seniors should consider when choosing between independent living facilities is the level of security measures in place to protect residents. Look for useful features such as staff availability, security cameras, smoke detectors, keypads, and medical alert systems that can come in handy during an emergency.
What Services Do These Living Facilities Provide?
For those thinking about pursuing independent living, there are plenty of services that can benefit you if you're an older resident. This includes entertainment, fitness, dining, housekeeping, and various other little luxuries that can make the demands of daily life much easier to handle.
Entertainment and fitness options
Unlike some assisted living facilities, retirement homes for older adults have many avenues that let you try out new hobbies and attend local events. With libraries, bowling alleys, restaurants, coffee shops, and gyms, there are places that are directly geared towards seniors.
They're ideal for seniors who want to stay active, with many outdoor options to promote walking and group activities like tennis, tai chi, and golf.
Housekeeping and groundskeeping perks
One of the most common services and amenities that are found in senior living communities are laundry services, light dusting, and period deep cleaning for those that live in the area. With laundry services and other tasks completed for you, you are free to explore the outdoors and socialize with others.
There's usually no need to deal with electrical or plumbing issues too since all you have to do is contact the staff who work at the front desk for assistance.
Different meal options
Depending on the type of living community you choose, there are different meal options. Some can provide three meals a day in a dining hall, while some have private or shared kitchens that allow you to whip up your own meal. In addition to this, there are usually restaurants, cafes, and dessert shops located near senior living options so that you don't get bored with limited meal options.
What Are Examples of Independent Living Facilities?
There are plenty of independent living communities in the United States, so it can be difficult to pinpoint exactly which one fits the bill. To help you figure it out, you can balance several features including your maximum budget, key amenities, and extra features that would be nice to have.
Once you have this list of criteria, you can look at what senior communities offer and tour several options that are suitable for your loved ones. As a starting point, some of the independent living facilities for seniors include the Providence Crossing Retirement Community, Masonic Village, and Shell Point Retirement Community.
Prices range between $3,000 to about $4,800 per month
Includes a 24-hour fitness club for active seniors
Includes breakfast, lunch, and dinner as part of their dining program
Situated in Round Rock, Texas, the Provident Crossing Living Community is one of the cheaper places to retire in the United States, seeing as Texas is a tax-friendly state for those who are retired. There are plenty of amenities in this all-inclusive option, and it has all the services and amenities one can dream of, such as a theatre that seats 150 individuals.
One of the particular standouts is the dining program that offers casual dining, fine dining, and even room service if you want to take some meals in the comfort of your own room. In addition, the 24-Hour Chef's Pantry can serve you everything from midnight snacks to hot and cold drinks, along with soft-serve ice cream when the mood strikes.
Other useful features include the emergency alert system that can keep seniors safe, weekly housekeeping and cleaning services, and a convenient transportation system to take you to where you need to go.
If you're a fan of travel, another selling point is the travel program. Residents can book a stay in any of their other living communities for up to seven days depending on availability if you're looking for a change of pace and scenery. All meals and activities there are also free of charge.
Prices range between $1,919 to about $4,355 per month
Offers skilled nursing and a rehabilitation center
Has an Amtrack station nearby
Masonic Villages has something for everyone. It is located in Elizabethtown, Pennsylvania, and has picturesque farmland to provide residents with a soothing experience. With over 30 different clubs and activities to try out, you'll never get bored. There are seven restaurants, cafes, and bistros with every cuisine imaginable, along with a farmer's market if you want to do your own cooking.
Activity-wise, there are three on-site pools if you want to take a dip at the fitness center, along with an art studio for the more creatively inclined. It's basically the larger version of a college campus and residents will always have something to see and do.
If you're on a budget, there's a range of senior housing options that can suit your budget. There are suites, studio apartments, townhouses, and even cottages and villas if you're into something more luxurious. It's the perfect place if you're looking to escape the hustle and bustle of a larger city and slow down your pace a little.
With over 145 years of experience in the business, Masonic Village is highly experienced when it comes to providing high-quality nursing care to its residents.
Prices are estimated at $3500+ per month depending on contract option
Plenty of indoor and outdoor activities to engage residents
Provides skilled nursing as well as independent living options in Myers, Florida
If you want to feel like you're on vacation mode at all times, think about living in the apartments at Shell Point Retirement Community. Although this independent living community is one of the pricier options on the market, it is the best option for those who are looking for top-of-the-line living and five-star amenities. With six different neighborhoods, you're sure to find one that fits your goals.
In particular, their beauty and wellness services are well-rated and offer hairstyling, massages, treatments, and anything you can think of to pamper your mind and body. In addition to this, they have weekly classes to get you into painting, yoga, gardening, and even woodworking and ceramics.
Every unit is well-designed with special attention to detail and has different floor plans depending on the ideal home size for you. They also provide all the typical services you'd need such as dispensing medication, delivering meals, regular housekeeping.
To really take advantage of what this independent living community has to offer, try out their outdoor activities such as fishing, boating, sailing, golf, and tennis. The 700 acres feature walking trails that cater to every level, helping people stay active on a daily basis.
Something to note is that residents are charged a rather high entrance fee along with the monthly maintenance fees, ranging between $110,000 and $700,000. However, these terms are flexible depending on the contract you choose and it is well worth the investment in our eyes.
Best for Diverse Care Services: The Clare
Prices are available upon inquiry
Offers the convenience of living in a city
Provides 24-hour emergency call system and security monitoring
If you're looking for a senior living community that isn't on the outskirts of town, the Clare in downtown Chicago could be one of the best options for you in terms of housing. It is located near plenty of convenient entertainment options, dining options, and shops that are a trademark of the busy city.
Their housing units are incredibly spacious and stylish, with one to three-bedroom options that offer stunning views depending on your space requirements and needs. If the idea of moving to an independent living community feels daunting, their property has assisted living apartments, advanced nursing, and memory care options to make you feel at home.
In terms of amenities, they also have a fitness center that has regularly scheduled group and individual classes, plenty of dining options both indoor and outdoor, and an indoor pool to get you started. There are also spa services to help you recover from a stressful workout or a long day out.
For those with special health concerns, the Clare is close to many hospitals and doctor's offices, along with a major airport. Many reviewers also find that the staff has a high level of care in terms of medication management and nursing.
Prices range between $100,000 to over $500,000
Suitable for people aged 55+
Variety of hiking paths and walking trails
An independent living community perpetually under the sun, Victory at Verrado is located in Buckeye Arizona under the White Tank Mountains. They currently offer a variety of home options for an active adult, ranging from rental lofts to row homes, custom homes, and family homes depending on what you're looking for.
There are plenty of parks within walking distance, and there are two championship golf courses that cater to beginners and more experienced golfers. Community is a very strong point in this area, with plenty of clubs, fitness classes, churches, and gathering spaces to celebrate special events. There are also over 20 miles of paths and trails to help you explore the area.
Because of this, it can be argued that Victory gives you the best of both worlds in terms of city and country living. With other personal and health care services like physical therapy, oral surgery, dental care, salons, and barbershops, seniors can ensure that all their needs are met.
Frequently Asked Questions
Can you negotiate assisted living costs?
Negotiating with multiple communities at the same time can help to put a family in a stronger negotiating position. When considering an assisted living facility, it is important for families to be aware of the different fees that each community charges and what they are likely willing to compromise on.
What is the difference between supported living and independent living?
Independent living communities primarily focus on serving social needs, as many are able to live independently while still benefiting from some help with activities like eating or getting dressed in the morning. This means that you can spend more time doing what you want and less time worrying about inconsequential tasks, but also get support when it's needed.

Quickly Learn About Why Do Seniors Want To Stay In Their Homes
Does Medicare cover assisted living costs?
Medicare, a type of health insurance that Americans 65 and older are eligible to receive, does not typically cover the expenses associated with assisted living.
What are homes for the elderly called?
A retirement home is a place for people to live out their final years in peace and comfort. The facility offers support, assistance with everyday tasks like doing laundry or making meals, as well as the company from others who share your experience of aging.
What is the most common living arrangement for older adults aged 65 and over?
Most elderly Americans are living in their own homes with plenty of care while others who need a certain level of elder care live in assisted facilities.
Is assisted living more expensive than independent living?
Independent senior living locations are about lifestyle preference, not a form of care. This means that they're typically more affordable than assisted living options, but unlikely to be covered by Medicare or Medicaid.

Independent living often offers fewer services, which can make them more welcoming and less expensive for seniors who might need assistance with day-to-day tasks like cooking or laundry rather than "hands-on" help from caregivers in independent facilities.
What is considered a senior community?
There are many types of senior care and housing. Senior living communities include independent, assisted, retirement communities nursing homes, and care homes among others like memory care facilities for those who need assistance with daily tasks due to dementia or Alzheimer's disease.
Why are senior homes so expensive?
More elderly Americans mean more demand for nursing home care and more demand for healthcare employees. As such, wages go up, the cost is passed along to consumers who are currently under a limited coverage system.

Overall, there are many benefits that independent living communities offer for people in generally good health. To ensure that your loved one finds the best fit, you should look beyond the glossy brochures and gain a better insight into what it's really like to live and breathe in an independent living community.

After you've narrowed down your options, ask for a tour so you can check out what housing and care options are provided in their potential home. Explore the number of amenities and services provided and be careful of any hidden fees or costs later on.
To help you learn more about the process of planning for independent living, we've compiled some useful information about what to do five years before you retire.