It's never too late to start a business. Reaching your senior years can be a great time to explore your entrepreneurial spirit. Many successful entrepreneurs started their thriving enterprises in their senior year, like Colonel Sanders, who founded and grew KFC in his 60s.
Whether you're thinking of starting your own business or need help to boost an existing business, consider applying for small business grants for seniors. These grants can help seniors start or expand their businesses.
There are several small business grants available for seniors, and this article explains how to apply.
What Are Small Business Grants?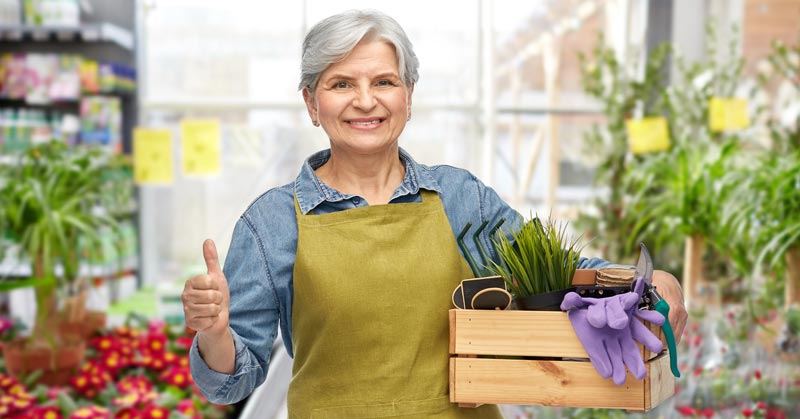 Small business grants are funds awarded to small businesses to help them start or expand their businesses. With the effects of the pandemic, there are various small business grants designed to provide stimulus to any challenged business owner.
These grants are typically awarded by the government or by private foundations. Several small business grants are available, each with specific eligibility requirements.
SBIR and SBTT connect business owners with research and technology needs to federal departments like DOE, NASA, and NSF, which can provide grants for their specific industry.
WomensNet created the Amber Grant for any woman who wants to start or grow a business, regardless of age. They accept businesses of all shapes and sizes and generously award $10,000 in grant money to a different women-owned business per month.
At the end of the year, one of the monthly recipients gets an additional $25,000 grant.
This grant contest is a yearly competition that awards $250,000 in grant money to small businesses with less than 100 employees. It has awarded from than $1.5 million to hundreds of small businesses since 2012. Today, the grant receives thousands of entrants yearly.
Different federal agencies have various small business grants for seniors available. Grants.gov is a comprehensive database listing open programs with steps on how to apply.
This grant is awarded annually to 21 female entrepreneurs from around the world. The first grant is $100,000, with a second grant of $30,000. Any industry is accepted as long as the business is within one to three years old and is generating revenues.
How To Apply For Small Business Grants For Seniors
The application process for small business grants for seniors can vary depending on the program. However, some general tips can help seniors navigate the process.
1. Research the available grant types.
Determine which ones you may be eligible for. Once you have a list of potential grant programs, you should take the time to read through the eligibility requirements for each one. After determining which grants you are eligible for, you can begin the application process.
2. Most grant applications will require you to provide detailed information about your small business.
This includes your business plan, financial information, and marketing strategy. You may also be required to provide letters of recommendation or proof of previous successful projects. It is essential to carefully read the application instructions and make sure that you submit all the necessary materials.
3. Take note of the application deadline.
Grants have deadlines and a screening period where they review all submissions. If you miss the deadline, take note of the next round of applications. Small business grants typically have multiple application rounds.
4. Wait for the results to be released.
Due to thousands of applications, some grant-giving bodies may take longer to release results. While waiting, continue to grow your business or develop your business idea.
5. Wait for instructions on how to claim the funds.
Most funds will have conditions before disbursement, and most grants include coaching and networking sessions to ensure you can use the funds wisely.
It's Never Too Late To Start A Dream Business
Small business grants can be an excellent resource for seniors who want to start or expand their businesses. You are never too old to start or expand. With these small business grants for seniors, you can find the perfect stimulus to take your dream business to new heights.
Don't hesitate to do your research, send applications, and pitch your business idea. You can easily be the next grant awardee!
Starting a business is just one way to earn extra money during your senior years. Here are 11 legit low-risk options to make money as a senior. For more articles like this, visit the Senior Strong blog.
Was this article helpful?