As a person ages, it's natural to start experiencing ailments such as arthritis and rheumatism that can hamper a person's lifestyle. Fortunately, hydrotherapy is one of the most effective ways of relieving muscle and joint pain caused by rheumatism and arthritis.
This process uses hot water as a treatment for different conditions and helps exercise and relax muscles, which eases joint pains. As a result, such tubs are much better than your standard tub and are worth looking into.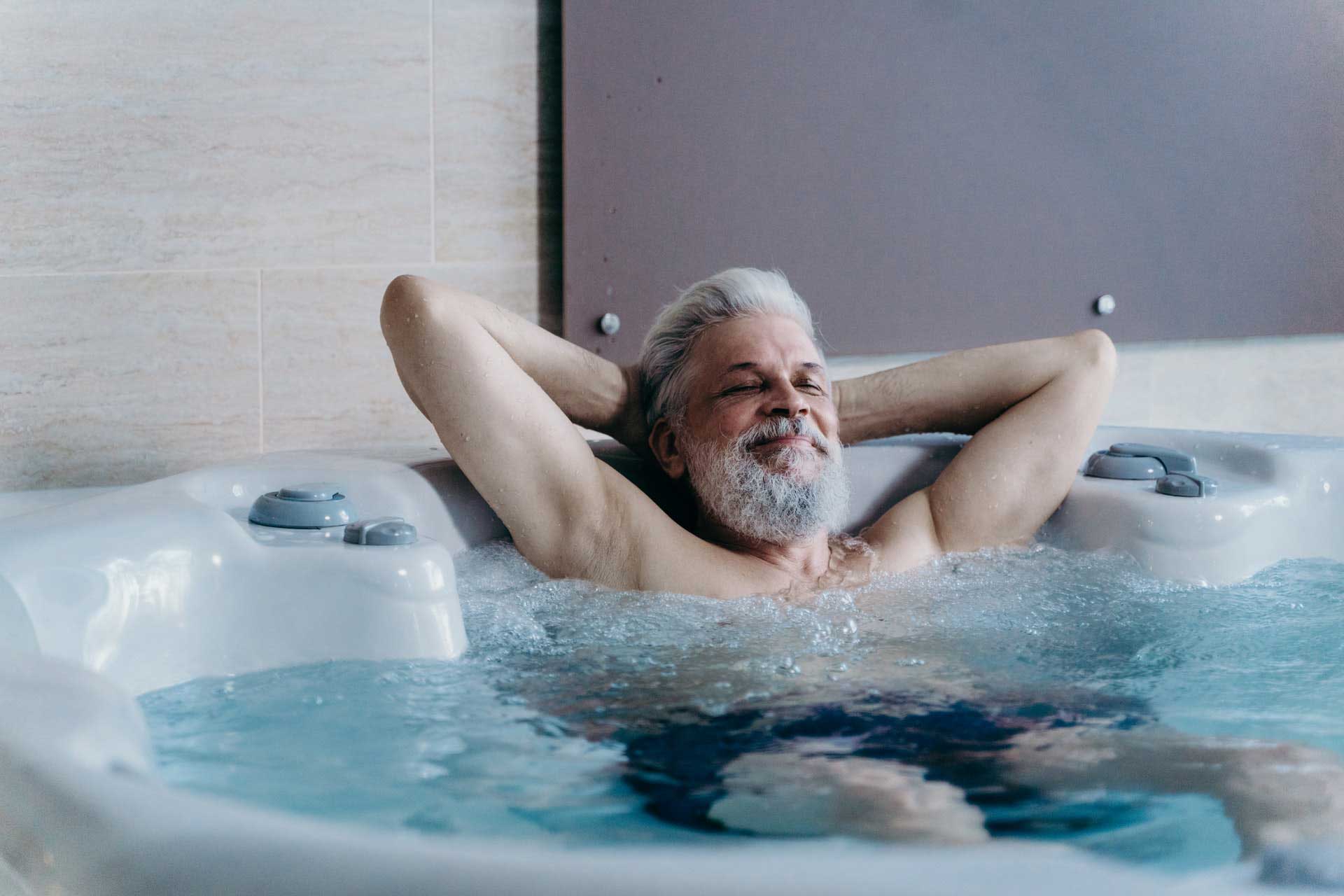 For elderly individuals who cannot travel to spas to feel the rejuvenating effects of hydrotherapy, an excellent alternative is having a whirlpool tub installed in their homes.Here are some of the best whirlpool tubs in the market that you might want to look into:
The Best Whirpool Tubs for Seniors in 2021
If you're looking for a portable water jet tub, then the Intex Outdoor Portable Hot Tub Spa might be a good choice for you. This inflatable option is large enough for 4 people, which means that elderly users can use this with a companion who can look after them to safeguard their safety. Its water and air-jet system provide a soothing spa-like experience to help users feel relax and relieved after a tiring day.
If you're looking for a tub that can provide you with a complete and luxurious bathing experience, then look no further. This option has fiberglass, chrome, acrylic, and stainless-steel construction that makes it ideal in any modern bathroom. What's more, its back-flow preventer system helps prevent the growth of bacteria, mold, and odor and keeps the end-user safe from harmful microorganisms.
For adults leaning towards buying a walk-in tub, American Standard's Whirlpool and Air Spa might be worth considering. This walk-in tub also has safety features like grab bars that elderly individuals can use to keep themselves steady and an ultra-low-profile door with an advanced door seal that prevents water from dripping to help users avoid accidental falls from slippery floors.
Kohler is a well-known brand when it comes to home appliances, and for good reason. In particular, their walk-in tub comes with a lifetime warranty to make sure that those aging in place can enjoy top safety and comfort. Their three-inch threshold is the lowest amongst all walk-in tubs on the market, and it comes with other great features like non-slip surfaces and an ergonomic control panel.
This deserves a spot on the list because of its price alone. Walk-in tubs come close to costing $2,000 including installation costs, but this kit allows you to bypass costly walk-in tub installation by simply working on your existing bathtub. This walk-in tub option also comes with an optional door should your loved one want to enjoy a bath in a full tub.
Safe Step is an equally well-established brand, and their walk-in bathtubs are some of the best on the market. Their tubs are also fully customizable, which means that no two walk-in tubs are the same. However, the issue is that such customizability means that Safe Step's pricing isn't readily available online. You'll have to call them to figure out the real costs of your dream walk-in bathtub.
Frequently Asked Questions
What is the difference between a jetted tub and a whirlpool bathtub?
Jetted tubs and whirlpool tub models both work by shooting jets to provide comfort and physical therapy for users. However, jetted tubs work by delivering air streams while whirlpool tubs rely on water jets. The type of tub you purchase in the end will ultimately depend on what your price point is and what other tub features you're looking for.
Is a whirlpool tub worth it?
With the amount of walk-in bathtub models on the market, it's easy to find one with the features and cost point that suits you. Comfort features like heated surfaces, a hot water heater, and grab handles provide effective hydrotherapy that makes bath time a breeze even for those with limited mobility.
Bath time is an important part of anyone's day, and it's crucial that our loved ones are able to take a bath safely and comfortably. For more information about walk-in tubs and bathroom safety tips, read the rest of our guides at SeniorStrong.org!