Rocky Mount, N.C. — The state reports 74 confirmed COVID-19 cases in residents at a retirement home in Rocky Mount. Four residents there have died.
The N.C. Department of Health and Human Services keeps an updated record of COVID-19 cases at congregate living facilities across the state. In its latest report, a total of 82 cases -- eight staff members, 74 residents -- was reported at Heritage Retirement Center at 1650 Cokey Road.
Four people, all senior citizens, have died at the facility since March, according to the NCDHHS.
Multiple nursing homes and assisted living communities have seen similarly large outbreaks in North Carolina. In July, The Covington on Duraleigh Road in Raleigh said 36 residents and 14 staff members tested positive for coronavirus.
The state's largest COVID-19 outbreak was reported at Citadel, a nursing home in Salisbury, outside of Charlotte, where 168 cases were reported among staff and residents and 21 people died.
Representatives of the Centers for Disease Control and Prevention will visit Citadel and three other locations in North Carolina to study the outbreaks.
In August, Dr. Mandy Cohen, North Carolina secretary of Health and Human Services, ordered all staff of North Carolina nursing homes to be tested every two weeks for coronavirus. The tests will be funded through the end of November from Federal CARES Act money the state has received.
"Nursing home residents are among the most vulnerable to COVID-19 infection," Cohen said in a statement. "These additional testing and infection control resources enhance the ongoing work to guide and support long-term care facilities as they take extraordinary measures to protect residents and staff during COVID-19."
Was this article helpful?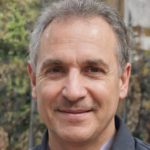 William Rivers is an editor with a master's degree in Human Services Counseling at Maine State University. He has more than 20 years of experience working in the senior healthcare industry.