When choosing the best cell phone plans for seniors, plenty of affordable options can maximize ease of use and functionality. To accompany these, the best cell phone plans for seniors tend to come with many customizable options for talk, text, and data
Top cell phone providers, including Verizon, Sprint, and AT&T have a basic package and more advanced options that allow seniors to save money. However, take note that some providers require proof of residency in order to let seniors avail of their plans. For example, AT&T and Verizon only offers major discounts for phone plans for seniors if the applicant can prove their Florida residency.
Best Cell Phone Plans For Seniors In 2022
Before choosing a postpaid or prepaid carrier, seniors should be aware of any early termination fees that can come with contracts. Most basic phone plans for seniors tend to come with limited data usage, but other seniors who tend to video chat or play online games often might appreciate an unlimited plan.
Based on our research, here are the best cell phone plans for seniors:
Best Senior Cell Phone Plan for Unlimited Use: T-Mobile 55+ Plans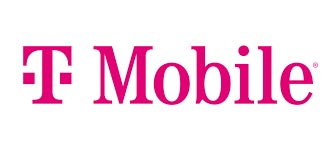 $27.50 to $45 monthly per line for two lines
Unlimited call allowance
Unlimited text allowance
Unlimited data allowance
Month to month plan
For those looking for aged 55 cell phone plans, T-Mobile's plan offers unlimited phone calls and more for the tech-savvy senior. Those looking for a comprehensive data plan will appreciate the unlimited 5G high-speed data for HD video streaming, making unlimited calls, and casual browsing. Some additional perks include free Netflix subscriptions and international roaming for higher-tier plans.
However, there is a maximum of 2 lines per plan, and data speed can slow down if there is high traffic.
Pros
Cons
One of the best senior unlimited cell phone plans
Useful for HD video streaming
Comes with additional perks like free Netflix subscription
Only 2 lines per plan
Data can slow down with high traffic
Hotspot data limited to 5GBStreaming resolution maxed at 480p
Best All-In-One Senior Cell Phone Plan: Lively
$17.48 to $50 monthly
300 mins to unlimited call allowance
10 cents per text to unlimited text allowance
100 MB to an unlimited allowance for data
Month to month plan
Seniors looking to avoid long-term contracts and who don't have an existing phone will appreciate Lively's range of senior-friendly phones and phone plans. Senior-friendly features include fall detection technology, customer service based in the United States, and access to Urgent Care with a single push of a button.
Plans range from affordable to more expensive, depending on whether you need a higher data plan or not. There is also no age requirement to use their plans.
Pros
Cons
No long-term contracts
Comes with senior-friendly phones
Wide range of plans available
Limited calls and data causing potential increased charges
Best Affordable Senior Cell Phone Plan: Republic Wireless

$15 and up monthly
Unlimited call allowance
Unlimited text allowance
Add on $5 per GB for data allowance
Month to month or by the year plan
Seniors on a budget will appreciate Republic Wireless if they don't need more advanced features like unlimited mobile hotspot usage. With unlimited call and text functionality at only $15 a month and data add-ons, it's a great deal for those who don't want to pay too much for cell phone service. There's also a 14-day money-back guarantee for those who aren't satisfied with their level of service
There are a wide range of phones along with discounts for AARP members, but the senior-specific plan for those aged 65+ only works with basic devices.
Pros
Cons
With budget plans
Unlimited call and text
Seniors' cell phone plans have discounts for AARP members
Not suited for seniors who need advanced features
Not compatible with iPhones
Best Basic Phone Plan For Seniors: AT&T
$60 per month for a single line or two lines for $80 per month
Unlimited call allowance to A&T users, 200 anytime Minutes, 500 night and weekend Minutes
Unlimited text allowance
No data
Month to month plan
One of the best cell phone plans for senior citizens on the market, the AT&T Senior Nation plan is targeted to those aged 65 and up. It is only compatible with basic phones, so those using smartphones might prefer to look elsewhere. However, the 200 anytime minutes can be used to make landline calls to doctors and restaurants, making it a good choice for those who don't need access to data.
A&T also offers other plans for those looking for an unlimited data plan, such as the AT&T Unlimited 55 & Over, currently only available to Florida residents.
Pros
Cons
Can make landline calls
Has unlimited text Comes with 2 lines (discounted)
Doesn't include data
Only compatible with basic phones
Unlimited 55+ cell phone plans only available in Florida
Best Senior Cell Phone Plan For Frequent Travellers: Sprint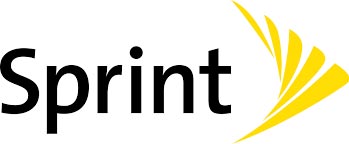 $50 per month for one line or two lines for $70 per month with autopay
Unlimited call allowance
Unlimited text allowance
Unlimited data allowance
May require a 2-year contract
For those aged 55+, Sprint offers an unlimited plan to maximize smartphone capabilities. Seniors who travel a lot will appreciate the hotspot functionality, live chat, and global roaming available in over 180 countries, in addition to unlimited everything. There are also good discounts for multiple lines if they would like to share the benefits of their plan.
Some cons include costly cancellation fees for those under a contract and the lack of online application options for seniors. Not to mention, those interested in the senior plan must apply in-store.
Pros
Cons
Unlimited plan
Comes with hotspot, live chat, and global roaming
Discounts for multiple lines
Costly cancellation fees
Needs in-store application
Best Senior Cell Phone Plan For Range Of Flexibility: Consumer Cellular

$15 to $37 per month
250 minutes to unlimited call allowance
Optional unlimited text allowance
500MB to unlimited data allowance
Month-to-month plan
Those looking for a no-contract plan will appreciate the wide variety that Consumer Cellular offers its customers. They let you customize your plan to suit your needs, whether you need a higher text allowance, more calls, more data. It is compatible with your current phone, or you can buy a new compatible phone as well with no activation fees.
Seniors can choose their cellular provider, as Consumer Cellular works with T-Mobile and AT&T networks.
Pros
Cons
No contract
Can customize plan to suit needs
Compatible with modern phones
Limited calls, text, and data
Slow service due to heavy network usage
What To Consider When Choosing Phone Plans For Seniors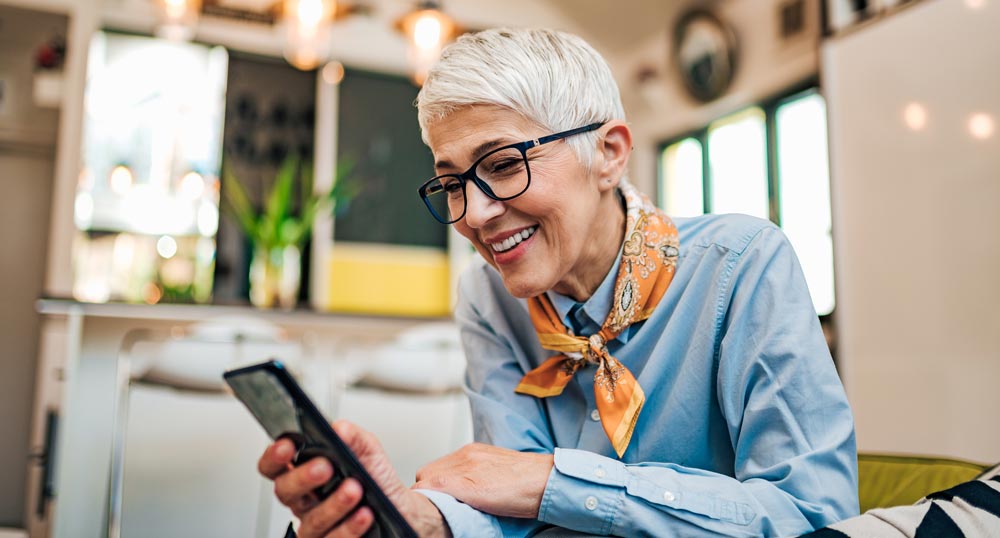 When it comes to choosing phone plans for seniors, there are a few important things to consider.
Usage
Think about how often your elderly loved one uses their cell phone and whether they primarily rely on it for talking, texting, or both. If they are very active and enjoy keeping in touch with friends and family members via text message or social media, then you may want to go with a plan that offers unlimited texts or data usage.
Cost
Another factor to keep in mind is cost. Depending on your loved one's income and finances, you may need to be mindful of any potential restrictions or limitations related to spending on cell phone services.
For example, some seniors get discounted prices on phone plans through specific carriers or social security programs. Additionally, many seniors qualify for government assistance programs like "Lifeline," which provide low-cost phones along with a limited amount of minutes per month.
Coverage
You don't want a plan that has spotty signals preventing your elderly loved one from getting in touch at the most crucial moments. Getting a senior cell phone plan from a major wireless provider like AT&T, Verizon, and T-Mobile will ensure seniors can call in case of emergencies. Having full network coverage will give you peace of mind that your loved ones are always easy to reach.
Ease Of Use
Senior cell phone plans shouldn't be a burden to the senior using them. The best senior cell phone plans are easy to set up and come with bills that are easy to understand.
Additional Perks
Call, text, and data are the basic requirements of any decent phone plans for seniors, but the best ones come with additional perks. Some providers like Lively offers Urgent Care, which lets seniors reach a registered nurse or doctor with a single button.
Consumer Cellular offers discounts on monthly plans and phone accessories specifically for seniors. T-Mobile offers free Netflix subscriptions, while other providers allow for mobile hotspots and global roaming.
Ultimately, the most important thing when choosing the best cell phone plan for seniors is ensuring that the plan provides all of the features they need while still being affordable and accessible.
With the best senior cell phone plan in place, elderly loved ones can stay connected in ways that enrich their lives and support their independence well into their golden years.
Types Of Senior Cell Phone Plans
When it comes to senior cell phone plans, there are a variety of options to choose from. Some seniors may prefer to sign up for a basic plan that includes unlimited talk and text with limited data usage. Others may want a more robust plan with extended data and international calling minutes, or even a seniors-only social media platform complete with group video chat functionality.
Regardless of the specific features and options that you are looking for in your senior cell phone plan, there are plenty of options out there that can meet your needs.
Unlimited Cell Phone Plans
Heavy phone users need an unlimited phone plan with unlimited calls, texts, and data. However, don't be misled because there's a data cap, and once you reach this cap, the data speed is throttled, resulting to slow loading times.
T-Mobile and AT&T's 55 phone plans come with unlimited calls, texts, and data.
Prepaid Cell Phone Plans
Seniors who only need to use their phones for emergencies will benefit from prepaid plans. You only purchase a specific number of minutes, messages, and data, then replenish when they're consumed. There are no monthly contracts or monthly payments.
Lively and Consumer Cellular offer limited phone plans that can be upgraded to unlimited plans.
How To Purchase A Senior Cell Phone Plan
When you're ready to purchase one of the best cell phone plans for seniors, follow these key steps to ensure that you get the right plan for your loved ones' needs.
Choose the right type of plan. For example, do you prefer an unlimited talk and text plan, or would you rather pay only for the data? Additionally, consider other factors that may be important to you or your senior loved ones, such as international calling or family discounts.
Research different options and compare prices. Know your budget. Some providers offer seniors discounted plans specifically designed with their needs in mind, which can be a great place to start.
Look for reviews. These reviews can be from other seniors who have successfully used these plans, as this can give you more insight into what to expect.
Check if the services you've considered have retail stores near your area. This will help in case you need to visit for in-person assistance.
Start signing up. Once you've found the perfect seniors' cell phone plan for your needs, it's time to sign up! Many providers allow customers to sign up online or over the phone.
Make sure to read all terms and conditions carefully. Before signing up, read all the terms so that you know exactly what is included in your plan.
Wait for your phone to arrive and activate it as soon as you get it.
Check back regularly. This is to ensure that your current provider still offers competitive rates and services.
By following these simple steps when looking for a senior's cell phone plan, you can rest assured knowing that you've made the best choice for yourself or your senior loved one.
How Do Seniors Get Free Cell Phones?
The Lifeline Assistance Program is one of your best bets for getting free cell phones for senior citizens. If you qualify for Medicaid or are part of other government-related programs, you may also receive free smartphones and monthly plans.
As a government-sponsored program, Lifeline Assistance seeks to provide low-income individuals and seniors with free cell phones. In addition to this, you can also get free cell phone plans monthly, that give you minutes, messages, and data. Aside from Medicaid, if you qualify for the following kinds of government assistance, then you can likely get free phones and plans:
Food Stamps
Public Housing Assistance
Food Distribution Program on Indian Reservations (FDPIR)
Tribally Administered Temporary Assistance for Needy Families (Tribal TANF)
Supplementary Security Income (SSI)
Supplemental Nutrition Assistance Program (SNAP)
Low-Income Home Energy Assistance Program (LIHEAP)
National School Lunch Program's Free School Lunch
Federal Public Housing Assistance (Section 8)
Temporary Assistance for Needy Families (TANF)
Bureau of Indian Affairs General Assistance
An alternate way to qualify for a free phone is to prove your income is less than 135% of your state's Federal Poverty Guidelines.
Frequently Asked Questions
What cell phone carriers have senior discounts?
Each of the four major US carriers offers discounted plans if the subscriber is older than 65, and Verizon, T-Mobile, and Sprint's offers are available to people over 55.
What is the best month to buy a cell phone?
The best time to find an amazing tech deal is during the holidays. D eals are typically available from December through January, and you can get an especially good deal if you're not necessarily looking to buy the newest model.
Does Medicare pay for cell phones?
When seniors on Medicare apply for Lifeline, they can receive a free cell phone and have access to monthly plans. You will need to meet Medicare's requirements to be eligible for the plan, such as having an income lower than the federal poverty line.
Is iPhone or Android better for seniors?
For middle-of-the-road users, an Android is your best bet. You can still have a wide selection of apps to choose from and Easy Mode will help seniors use their phones more easily than with iPhones. If you want true ease of use for senior citizens, then you should consider purchasing a Jitterbug phone.
Are Verizon's unlimited plans actually unlimited?
Verizon unlimited plans are for customer who needs a lot of data. Each plan may have its own limits, but your data allocation is unlimited in all of Verizon's different types of plans and packages.

Since the requirements of older individuals are all unique, these cell phone plans have got you covered in terms of value and flexibility. Understanding your top priorities will allow you to choose your own plan that works for you
Does Verizon Give Senior Discounts When Buying A Phone?
Seniors these days have started adapting to modern innovations. Technology for seniors has become more popular, particularly when it comes to smartphones. These gadgets allow seniors to stay in touch with their loved ones and be updated with the latest news. As one of the major US carriers, Verizon has a plan for senior citizens who are interested in getting smartphones. 

Although this is not exactly considered a senior discount for phone purchases, Verizon has a 55+ Unlimited Plan, which is essentially the discounted version of their existing basic unlimited plan. It includes the following:
Unlimited 4G/LTE data
Unlimited calls and texts
Unlimited mobile hotspot (600 Kbps)
High-quality streaming services
Service in Canada or Mexico if needed

One caveat, however, is that the plan is currently only available in Florida. If you are a Florida resident and want to get their 55+ Unlimited Plan, you can expect to pay:
$60 for one line/month
$80 for two lines/per month

On average, this plan lets you save around $5-15/line in contrast to their regular unlimited plans. To qualify for this plan, you have to be a new Verizon wireless customer, with a Florida billing address, and 1-2 phones in your account. 

While we can only hope that the coverage of the 55+ Unlimited Plan will expand to the other coverage areas in the US, Verizon has a few other good deals. These are not necessarily meant for seniors alone, but could be a good starting point if you are looking for reasonable plans:

Verizon Prepaid Unlimited
Verizon Start Unlimited
Wrapping Up
Cell phone plans for seniors are important to keep them connected to their loved ones. It helps them live the best golden years of their lives. When looking for the best cell phone plans for seniors , consider the suggestions and tips shared above. Doing your research before committing to a senior cell phone plan will ensure you're able to maximize your resources for the features you need.
Learn more about the top tech solutions for the elderly at Senior Strong today!