Aging comes with a lot of unwelcomed experiences, especially with the abilities of our bodies. As people grow older, their feet lose their mobility. For some, this results in difficulty to work; for others, it means losing the urge to walk at all.
To make this easier, seniors can use walking shoes and hiking shoes specifically made for their needs.
What To Know About Aging Feet
Strong and healthy feet can be considered a core foundation of our overall health. With healthy feet, people can do their daily activities without trouble — moving freely and enjoying life as they wish.

Even for seniors, walking is a recommended activity for them to maintain their health. It is a general exercise that helps improve lives and keep elders independent.
However, a lifetime of using the feet to walk, hike, run, jump, and many more, plus lifestyle changes, can take a toll on aging feet. Here are some of the things that may happen:
Obesity: With metabolisms getting slower and lives becoming more sedentary, it's normal that older adults may pick up extra weight. When seniors gain a few extra pounds, the skeletal system may be more strained, especially discomfort in the feet.
Padding Loss: Every person is born with padding under the feet, particularly in the heels. This padding serves as a cushion and shock absorber. But this padding diminishes naturally as people get older. Eventually, this might lead to problems like calluses and bunions.
Circulatory Issues: Seniors are more prone to circulation problems, especially with illnesses like diabetes and neuropathy. When these happen, nerve damage causes pain, muscle weakness, and tingling in the feet.
Foot Ailments: Older adults also encounter various foot ailments. Aside from the common calluses and bunions, they may also encounter plantar fasciitis, corns, and hammertoes.
Ultimately, no matter how seniors take care of themselves, the natural process of aging brings in a number of worrying conditions to the feet. Because of this, investing in the best footwear is very important.
Best Hiking Shoes For Seniors In 2022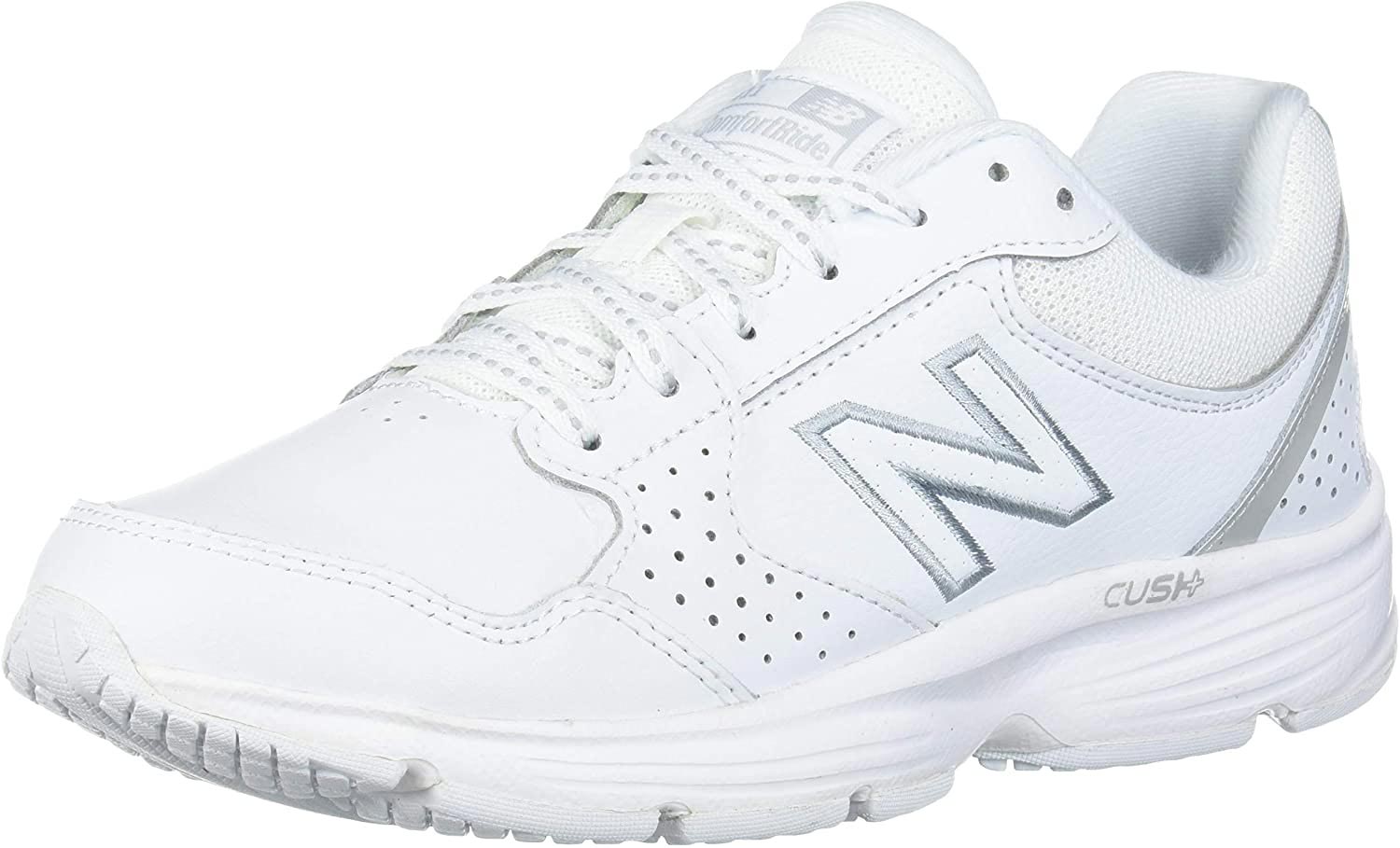 Comfort: Lightweight with breathable mesh
Shock Absorption & Cushioning: Soft lining and cushioned insoles
Support & Stability: Durable rubber soles
Protection: 100% fabric, leather, and rubber
Quality & Durability: High-quality construction
Are you looking for hiking shoes that stay reliable in the long run? The New Balance Women's 411 V1 Training Shoe is worth checking out!
These shoes from New Balance are lightweight, ultra-soft, and highly comfortable — qualities every senior hiker would appreciate. They are made with durable fabric, including mesh material that ensures breathability to keep your feet cool and comfortable.
Moreover, it has padded insoles for the extra support inside and rubber outsoles for stability even when standing for long throughout the day.
| | |
| --- | --- |
| Pros | Cons |
| Lightweight and durable | Shoestrings are slightly thin for some users |
| Breathable mesh material ideal for long walks and hot days | Some users feel the toe box is too small |
| Padded insoles for added support | Arch support needs improvement |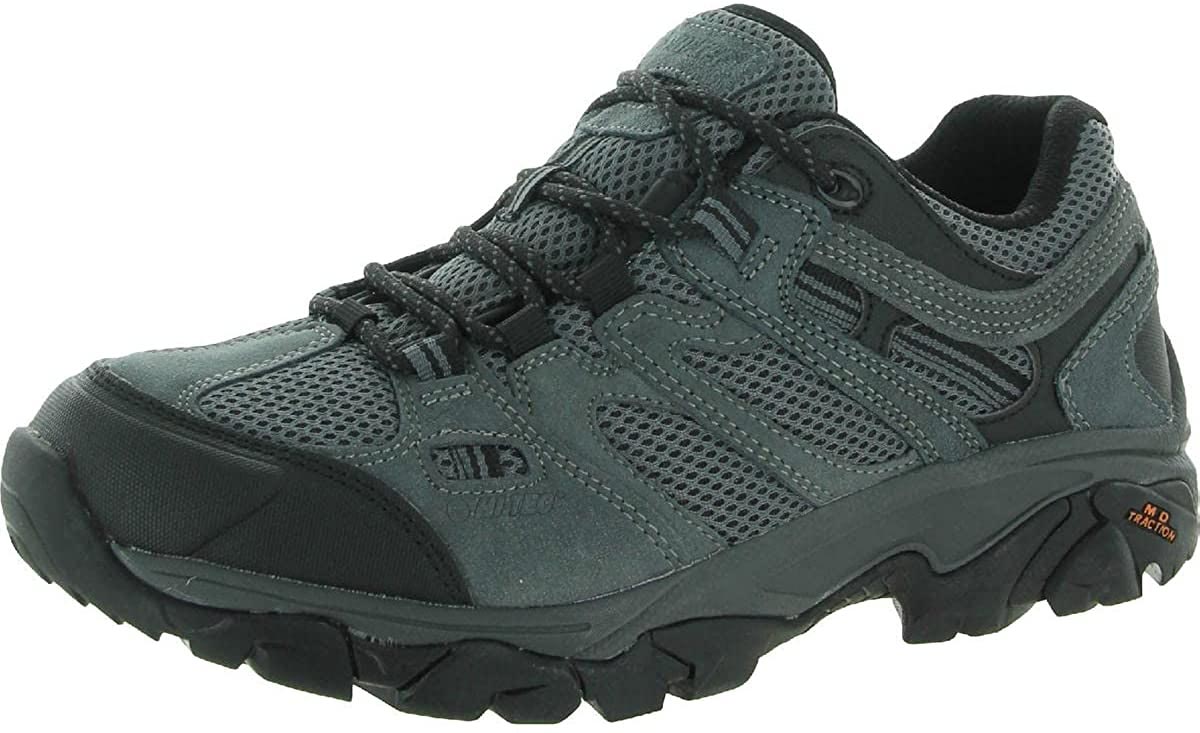 Comfort: Ghillie lacing system
Shock Absorption & Cushioning: Padded tongue and collar
Support & Stability: Durable rubber soles
Protection: Synthetic fabric and mesh lining
Quality & Durability: M-D traction rubber outsole
Next on our list is the HI-TEC Ravus Low Hiking Shoes for Men. It is an outdoor crossover brand offering footwear meant for outdoor trails, especially hiking. In particular, this model offers features that seniors will surely appreciate.
The HI-TEC Ravus is designed for the ultimate traction and stability, which means seniors will enjoy an increased grip and stability ideal for hiking outdoors. Despite this, the walking shoes remain flexible, so the wearer will stay comfortable even on long walks.
Because the shoes come with the Ghillie lacing system, the wearer can freely adjust until they have a snug and secure fit.
| | |
| --- | --- |
| Pros | Cons |
| Toe box has enough room | Insole can be improved |
| Rubber soles are thick | Padding can be thicker |
| Durable with double stitching | Feels too wide for some users |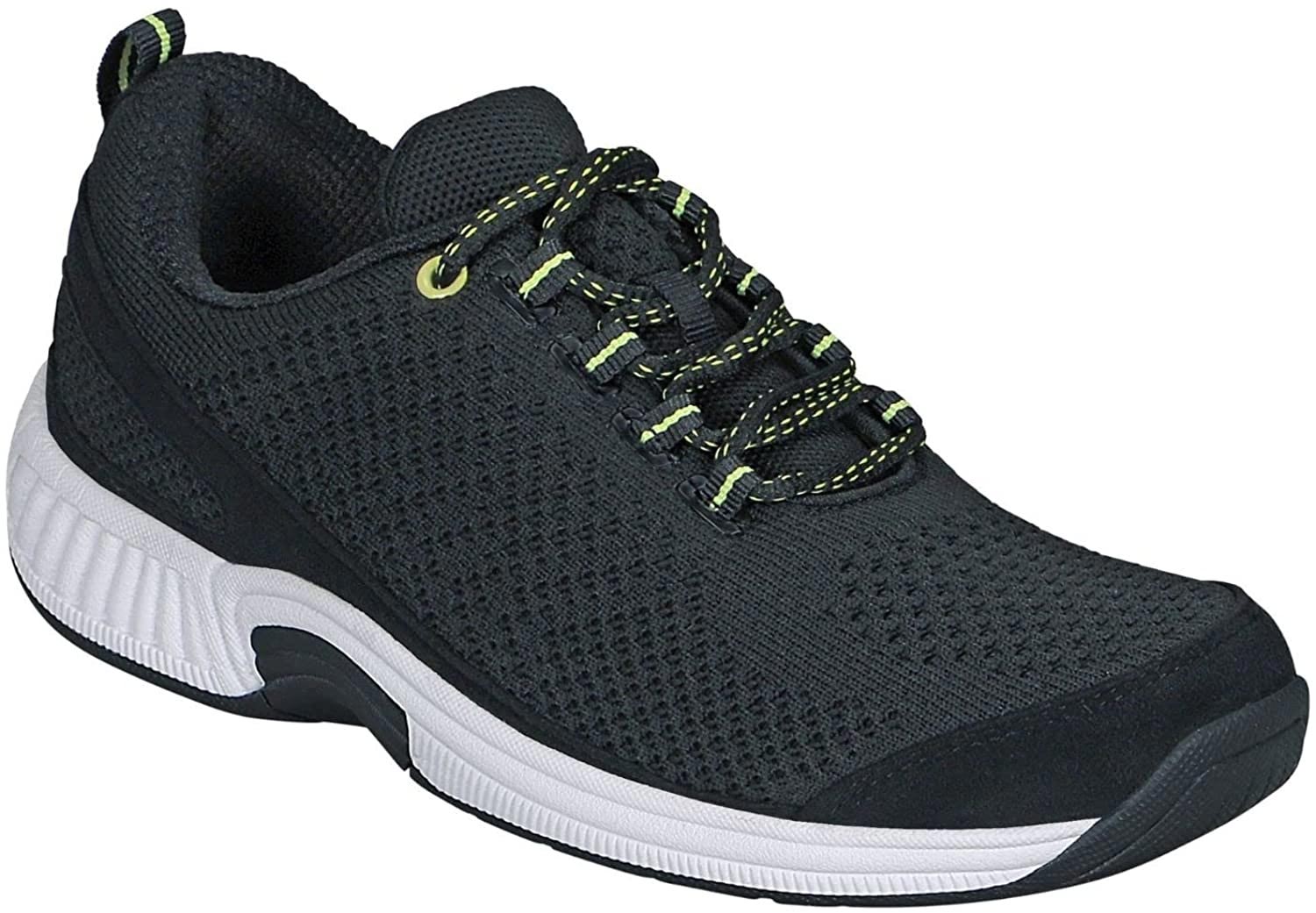 Comfort: Stretchable fabric with wide toe box
Shock Absorption & Cushioning: Multiple cushioning layers
Support & Stability: Insoles, arch boosters, and ergonomic soles
Protection: Soft knitted fabric with extra foam
Quality & Durability: Ortho-cushion system designed for orthopedic needs
Enjoy pain-free hikes with the Orthofeet Coral Pain-Relief Sneakers. This pair of walking shoes were designed for one thing — ensuring that seniors can stay on their toes for as long as they wish without feeling fatigued.
You can expect greater support and less pressure at the heel and ball of the foot through the stretchable knitted fabric uppers and anatomical arch support. Plus, with Orthofeet's signature Ortho-cushion, the wearer won't feel the shock and impact of walking on hard surfaces.
Overall, people struggling with plantar fasciitis, diabetic bunions, and other discomforts will appreciate these orthopedic shoes.
| | |
| --- | --- |
| Pros | Cons |
| Has a unique ortho-cushion system | Requires break-in time |
| Anatomical arch support | Cushion at the balls of the foot needs improvement |
| Spacious toe box for swollen feet | Insoles come at a separate price |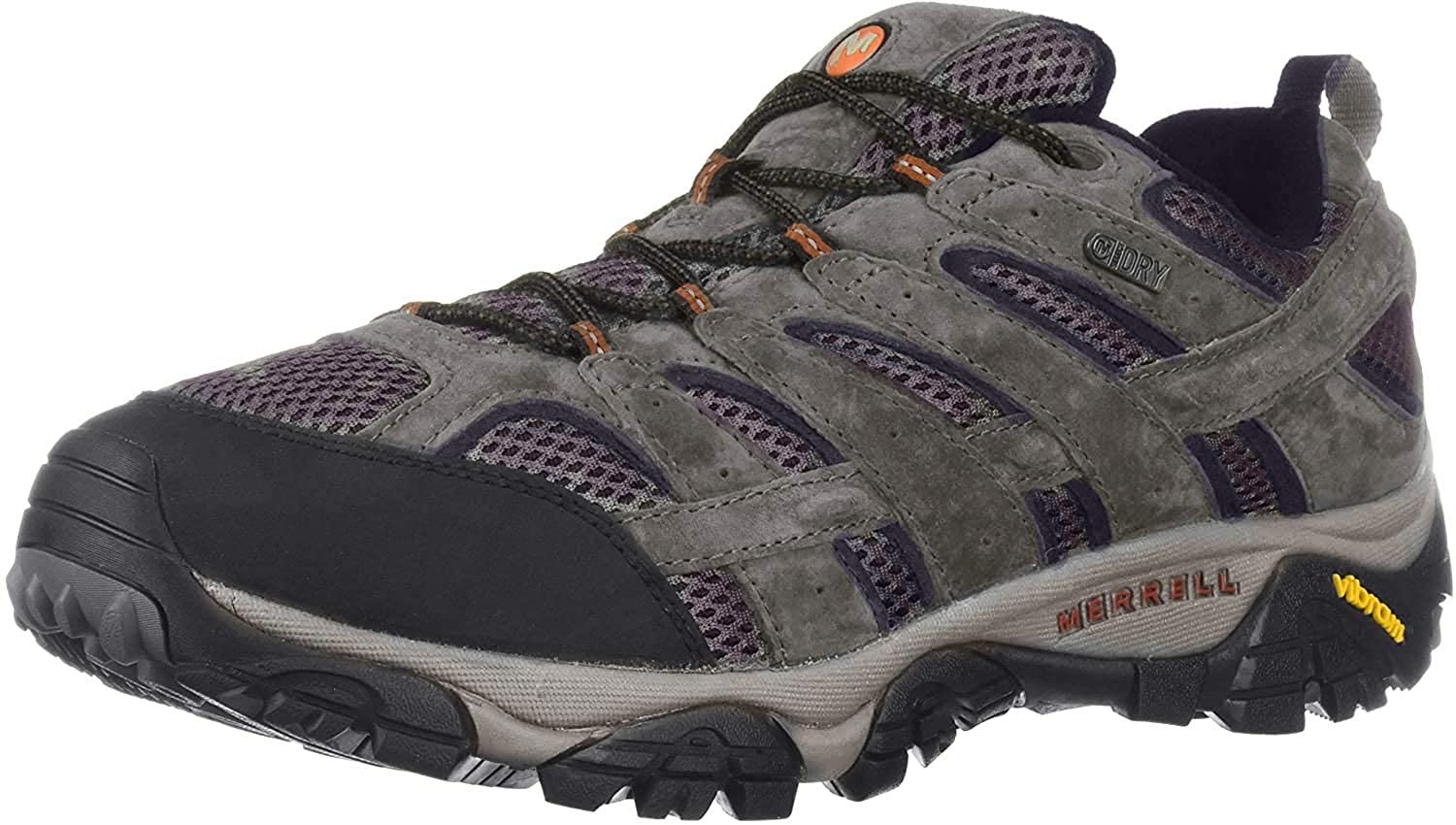 Comfort: Lightweight and comfortable
Shock Absorption & Cushioning: Targeted heel air cushion
Support & Stability: Kinetic Fit ADVANCED contoured insole with reinforced heel cushioning
Protection: 100% leather plus waterproof membrane
Quality & Durability: Imported leather and rubber soles
Merrell has been a go-to brand for hikers all around the world. And just like other models, the Merrell Men's Moab 2 Waterproof Hiking Shoe will surely satisfy. The Moab is respected for the comfort and durability it brings, so it can be a good candidate for the best hiking shoes.
Also known as the Mother of All Boots, the Moab delivers an out-of-the-box comfort every hiker would adore. It is made with durable leather, a supportive footbed, and solid traction. It also offers waterproof protection, so you can use it no matter the weather.
Overall, you can expect high-performance, stability, durability, and slip resistance that will benefit any type of senior in need of walking shoes.
| | |
| --- | --- |
| Pros | Cons |
| High-performance rubber sole with slip resistance | Seams and stitches can be uncomfortable for some |
| Seals out water and lets moisture escape | Heavier than other models |
| Target cushioning improves overall comfort | Shoelaces need improvement |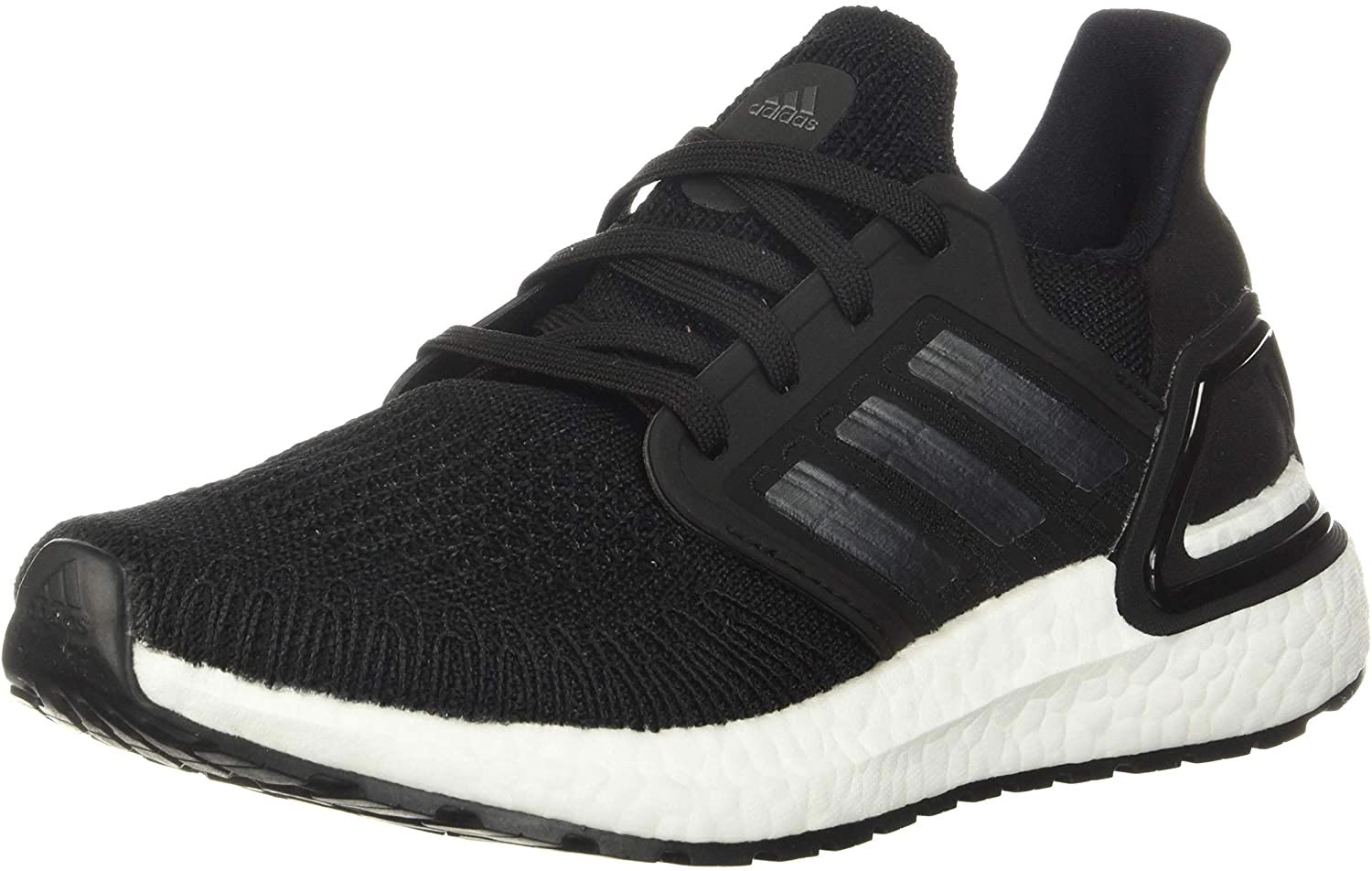 Comfort: Extra-stretchable Primeknit fiber
Shock Absorption & Cushioning: Synthetic supportive sole
Support & Stability: Arch support and boost midsole
Protection: 100% synthetic
Quality & Durability: High-quality construction
The Adidas Unisex-Adult Ultraboost DNA Sneaker is another awesome pick for the best hiking and walking shoes for the elderly. They come with acrobatic features that people looking for lightweight options would appreciate.
It comes with Primeknit fiber that stretches to meet body-mapped support. Plus, it comes with a Boost midsole that offers a spring-like feel in every type of step. The Ultraboost also features Adidas' Stretchweb and Continental technology, which gives the rubber outsole a superior grip in all types of conditions.
Overall, seniors can enjoy this pair of shoes for their snug and comfortable fit, whether they want to do their day-to-day activities or go on a hike.
| | |
| --- | --- |
| Pros | Cons |
| Comfortable and stretchable fit | Insole may move a bit when removing |
| Lightweight and supportive | Sizing may not be accurate for narrow and wide feet |
| Responsive midsole | Requires break-in time |
Features To Check In Hiking Shoes For Seniors
Before you start shopping for supportive walking shoes for seniors, you should know the must-have features of the best walking shoes. Here are some of them:
Comfort: The right walking shoes for seniors are those that can make them feel comfortable. They should have extra cushioning, superior arch support, and breathable textile uppers.
Shock Absorption & Cushioning: Shock absorption also helps in reducing the impact on the feet and the ground we walk on. By reducing impact, you can minimize the chances of lower body aches, injuries, and foot pain.
Support & Stability: Seniors often find it difficult to stand on their feet for too long. A good walking shoe has solid soles and thick threads that offer traction, security, and stable support.
Protection: The best walking shoe has qualities that protect seniors from slipping or falling, even on risky surfaces. In the summer, it will keep the feet cool, and in the cooler months, it can provide adequate warmth.
Quality & Durability: Finally, it is not enough to get a stylish walking shoe; you should consider quality and durability, too. It must be smooth and seamless, as well as durable and slip-resistant.
Frequently Asked Questions
Now that you're ready to buy the best hiking shoes for the elderly, here are some answers to the most asked questions to help you decide better.
Is hiking healthier than walking?
Generally, hiking burns more calories compared to walking. Compared to the more casual activity of walking, hiking improves strength and makes you burn fat faster.
Is hiking once a week enough exercise?
Hiking once a week is an effective exercise for seniors. Adding a hike to a senior's weekly activities can aid in preventing diabetes, avoiding heart problems, and achieving their ideal weight.
What happens to your body after a hike?
After a hike, a person may feel pain, fatigue, and soreness. The body will be relying on glycogen stores for fuel. However, after you eat, you'll recover sooner and enjoy the health benefits of hiking.

Whether it's for occasional walking or regular hiking, having the best hiking shoes can help seniors live their lives to the fullest. With so many options available, it's important to consider style, comfort, and what feels right.
For more guides on making life easy for seniors, explore Senior Strong today. To get started, keep your senior loved ones comfortable by also providing them with the best sandals for the elderly!