Convenience and comfort are a top priority when buying home care products for elderly people and loved ones. Sleep is crucial for the overall health of seniors since getting to their beds can be a struggle due to the lack of balance and instability. A bedside step stool provides some assistance and greater stability for seniors.
Read on to learn more about which bedside stool for elderly individuals you should choose.
What Are Bed Step Stools?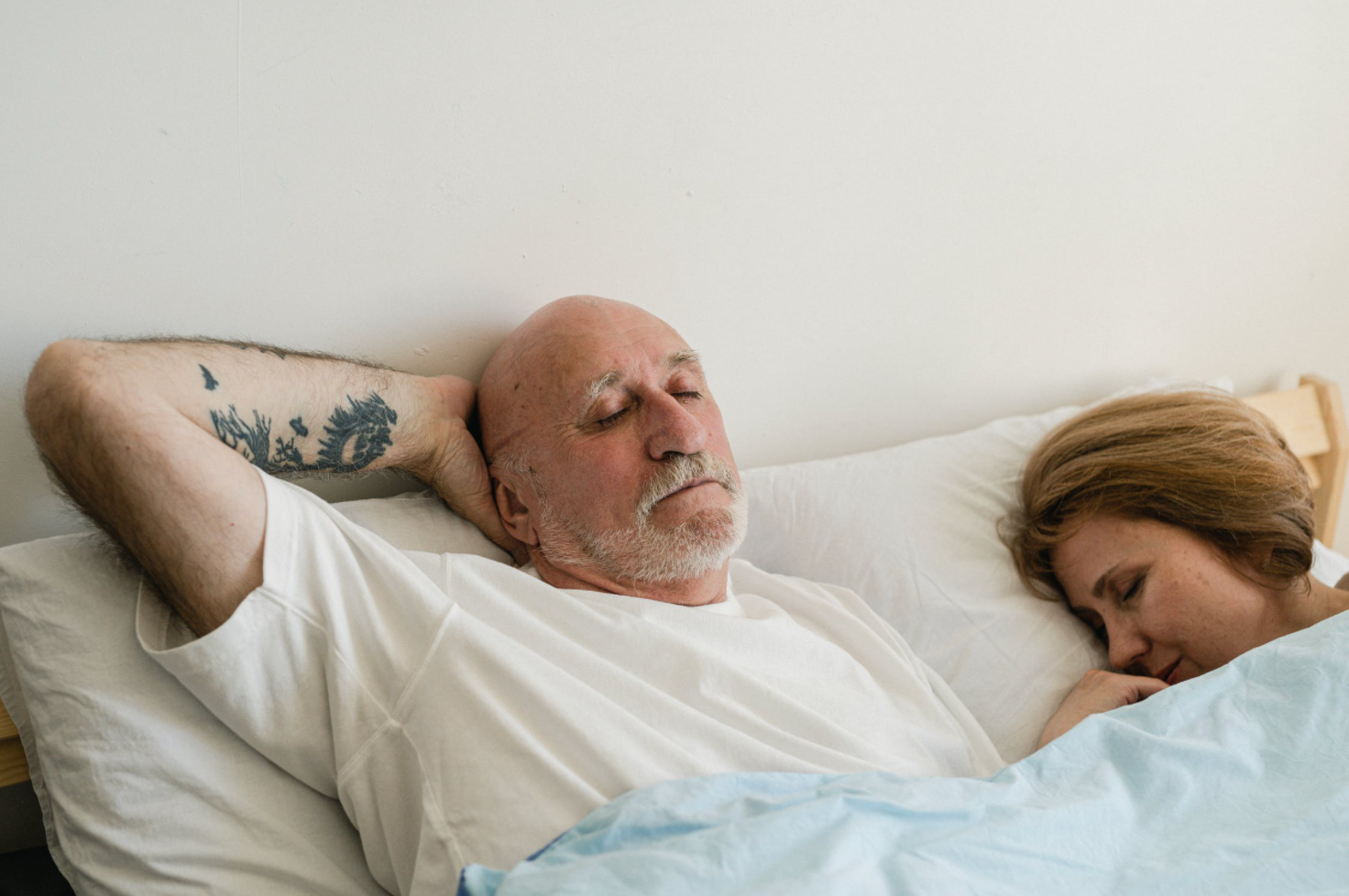 A step stool can help promote a safe bedroom environment. They are usually made of high quality materials such as stainless steel with rubber feet to support a higher weight capacity. In particular, they are ideal for older folks who don't have good balance, have arthritis, or suffer from joint pain.
Some common bed step stool types include mini stools, step-to-bed stools, height adjustable stools, step stool with handle, and a safety step stool.
10 Best Step Stool In 2022
The best bed stool for elderly people depends on your individual needs. Ideally, one with wider legs, a convenient handrail, and a padded handle. Here are a few of our top picks:
Cost: $159
Design: Grab Bars, Portable
Rubber Base: Yes
Height: 2.5"-7.5"
Grip: Non-Slip Tape
Rubber Padding: Yes
One of the best bedside step stools to match an adjustable bed is the Step2Bed stool. It features motion-activated LED lighting and holds users of up to 400 lbs. It has sturdy steel grab bars for extra stability. It also comes with a guaranteed 30-day care, as well as an adjustable frame for beds of different sizes.
| | |
| --- | --- |
| Pros | Cons |
| Can be used on either side of the bed | Expensive |
| Has grab bars for support | Narrow platform |
| Powder coated for durability | Difficult assembly |
Cost: $49.99
Design: Chrome-plated
Rubber Base: Yes
Height: Adjustable
Grip: Hand grip
Rubber Padding: Yes
The Vaunn Medical bed stool has a sturdy, triple-layered, chrome-plated, heavy-duty steel construction for maximum stability. It can be used in kitchen and living room areas or even as a tool to sit on while gardening. The bedside step is a good fit for seniors since the leg diameters are made 1/4 inch thicker than most standard bed stools.
| | |
| --- | --- |
| Pros | Cons |
| Easy to assemble | Some don't include rubber feet |
| Good quality | May be too heavy for some users |
| Affordable price point | Issues with screws |
Cost: $32.97
Design: Non-adjustable
Rubber Base: Yes
Height: 9"
Grip: Foam Handle
Rubber Padding: Yes
The DMI portable bed stool is a sturdy model built for heavier seniors weighing up to 300 pounds. It can be used with or without the handle and is a relatively low height, suited for those who need added stability.
| | |
| --- | --- |
| Pros | Cons |
| High weight capacity | Requires assembly |
| Compact build | Does not fold up |
| Lightweight | Height could be higher |
Cost: $69.11
Design: Adjustable bedside step stool
Rubber Base: Yes
Height: Adjustable up to 9.5"
Grip: Non-Slip
Rubber Padding: Yes
The AdjustaStep is a good fit for seniors with high beds. It features an unlimited lifetime warranty in case it needs repair. The high contrast blue step helps with those who have vision impairment or have trouble seeing at night.
| | |
| --- | --- |
| Pros | Cons |
| Comes in 300lb or 750 lb capacity | High restocking fee |
| Adjustable height | Quality control could be improved |
| Alloy steel construction | Not a folding step stool |
Cost: $42.99
Design: Chrome Plated Stool
Rubber Base: Yes
Height: 7.7"
Grip: Ribbed Platform
Rubber Padding: None
For seniors looking for a sturdy bed step stool, this rust-resistant model has a triple-layered chromium plating and can be used conveniently in the toilet. For those with mobility issues, it is best to buy two to get in and out of the tub.
| | |
| --- | --- |
| Pros | Cons |
| Great durability | No handle |
| Only weighs 5 pounds | Not adjustable step stool |
| Good traction | May be too short for some |
Cost: $44.99
Design: Molded Plastic
Rubber Base: Yes
Height: 4.5"
Grip: Nonslip rubber platform
Rubber Padding: No
The Vive bed stool measures 17" by 13.5", making it an ideal option for seniors with mobility issues. It's stackable and can easily lean against a wall when it is not being used.
| | |
| --- | --- |
| Pros | Cons |
| Supports up to 400 pounds | Height is not adjustable |
| Stackable | No soft foam padding |
| No assembly needed | Low height of 4.5" |
Cost: $34.99
Design: Folding Step Stool
Rubber Base: Yes
Height: 15" maximum
Grip: Anti-slip
Rubber Padding: None
The Ollieroo bed stool has a platform size of 15" by 10.2" and a folded size of 15" x 10.2" x 1.8". It is well suited for both indoor and outdoor use and easy to transport when traveling. However, it may not be the best fit for those with back pain or other injuries.
| | |
| --- | --- |
| Pros | Cons |
| Only weighs 4 pounds | No hand grip for extra support |
| Holds up to 330 pounds | Slides on wood floors |
| European Commission EN14183 Approved | Metal could be more sturdy |
Cost: $18.99
Design: Folding Stool
Rubber Base: Yes
Height: 8.7"
Grip: Non skid rubber platform
Rubber Padding: None
The ACSTEP bed stool has an ergonomic design that makes it easy to fold up and carry with only one hand. It also has round corners to prevent seniors from getting injured while getting on and off the stool. It has plenty of other safety features like the antiskid dots on the surface that aids with grip to prevent slips or falls.
| | |
| --- | --- |
| Pros | Cons |
| Affordable cost | No height adjustments |
| Two color options (black and white) | Plastic tends to deform with varrying temperature changes |
| Portable and foldable | Overall construction needs work |
Cost: $50.99
Design: Wood Stool
Rubber Base: None
Height: 13.1"
Grip: Nonskid step treads
Rubber Padding: None
Seniors looking for a stylish stool to match their bed frame and wooden home decor should consider the VaeFae to safely step into bed. It has four plastic buttons to prevent floor scratches and comes with a four month warranty in case of any defects.
| | |
| --- | --- |
| Pros | Cons |
| Stable design | Requires assembly |
| Cutout handles for ease of use | Lacks non skid surface to prevent slipping |
| Round corners prevent injury | Better for those with good mobility |
Cost: $42.58
Design: Plastic 2-step design
Rubber Base: None
Height: 16.125" maximum
Grip: Textured plastic surface
Rubber Padding: None
One of the best plastic bedside step stools is the Rubbermaid stool. It has 2-steps and a black or white finish with cutout handles and treads. It can withstand users of up to 300 lbs and is portable and lightweight. It can also be used in the kitchen or for outdoor purposes since it is easy to clean.
| | |
| --- | --- |
| Pros | Cons |
| High quality brand | Not foldable |
| Suited to low beds and high beds | Non adjustable height |
| No assembly needed | No rubber padding |
What Are The Pros And Cons Of Having A Bed Step Stool?
Depending on how they are used, bedside steps have many benefits and drawbacks for elderly people. Here are a few pros and cons to help guide you in purchasing a bed step stool for your elderly loved ones.
| | |
| --- | --- |
| Pros | Cons |
| Can double as seating | Can be dangerous if improperly used |
| Useful for those with injuries or limited mobility | Some have low weight capacity |
| Specially designed to prevent slips and falls | Limited adjustability |
| Can help seniors reach high beds | Not all models have a motion activated LED light for safety |
How To Choose Step Stool For Elderly Folks
When choosing a bed step stool for seniors, consider several features to ensure you're getting your value for money. Some of the deciding factors to ponder on include features like:
Handrail height
Affordability
Foldability
Added safety features are also vital in ensuring that the bed step stool you give to your elders will add an extra layer of protection when in use. Some highlights to consider are:
High weight capacity
Comfortable foam grip
Rubberized hand grips
Rubber base to add grip
Rubber traction on the surface
Reading customer reviews can also give seniors a better idea of the best bed step stool for their needs.
Frequently Asked Questions
To learn more about choosing a good step stool, here are some common questions that buyers ask.
Is a step stool safe?
To use a step stool safely users should ensure that all four feet are on a flat and dry surface. It should not be placed on top of an unstable base and be used with sufficient lighting in order to avoid any injuries.
What is the difference between a step stool and a ladder?
A step stool is usually shorter than 32 inches in length and used to assist seniors in the bedroom, bathroom, or kitchen. On the other hand, step ladders usually have more levels and a higher expandable height and are used for construction purposes or for reaching higher areas.
How much weight does a step stool hold?
Each step stool will have a different weight limit depending on its build type and material. However, the best overall step stool is the Step2Bed Bed Stool which provides ample step space, has good grippers on the hand rails, and isn't flimsy when transferring to higher beds.
When choosing a step stool for seniors, it is best to look for one that provides extra support for maximum safety. Other useful features include portability, the ability to make height adjustments, and soft foam padding for added comfort.
Regardless of your choice, it's best to ask your beloved elderly which one they prefer for their own use. To discover more useful senior care products for day-to-day living, visit Senior Strong today!