Man facing multiple charges in assault of senior citizen in Fairfield
A 39-year-old man is facing multiple charges in connection with the assault of a senior citizen in Fairfield Thursday, according to the Jefferson County Sheriff's Office.Deputy Chief David Agee says a patrol deputy driving on Gary Avenue near Valley Road in Fairfield witnessed a man beating an older woman in the parking lot of a convenience store around 4:06 p.m. Thursday. The deputy who responded says the victim was unconscious while a man was stomping on her face, head and stomach.Agee says when the suspect noticed the deputy approaching, he attempted to flee the scene. Despite being tased, the man was able to get into a car and flee.Deputies and witnesses gave medical attention to the 61-year-old woman until paramedics arrived. Later on, more Jefferson County patrol deputies located the man walking away from the getaway car and were able to take him into custody.The man was then identified as James Michael Bell. Deputies say the woman could be related to Bell and the assault occurred after he got angry over something she said to him.The sheriff's office says Bell is charged with aggravated assault, resisting arrest, attempting to elude, disorderly conduct and failure to possess felon registration card. He is in the Jefferson County Jail on bonds totaling $9200.FAIRFIELD, Ala. —
A 39-year-old man is facing multiple charges in connection with the assault of a senior citizen in Fairfield Thursday, according to the Jefferson County Sheriff's Office.
Deputy Chief David Agee says a patrol deputy driving on Gary Avenue near Valley Road in Fairfield witnessed a man beating an older woman in the parking lot of a convenience store around 4:06 p.m. Thursday. The deputy who responded says the victim was unconscious while a man was stomping on her face, head and stomach.
Agee says when the suspect noticed the deputy approaching, he attempted to flee the scene. Despite being tased, the man was able to get into a car and flee.
Deputies and witnesses gave medical attention to the 61-year-old woman until paramedics arrived.
Later on, more Jefferson County patrol deputies located the man walking away from the getaway car and were able to take him into custody.
The man was then identified as James Michael Bell. Deputies say the woman could be related to Bell and the assault occurred after he got angry over something she said to him.
The sheriff's office says Bell is charged with aggravated assault, resisting arrest, attempting to elude, disorderly conduct and failure to possess felon registration card.
He is in the Jefferson County Jail on bonds totaling $9200.Loading more articles...
Was this article helpful?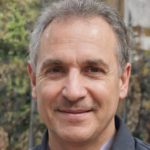 William Rivers is an editor with a master's degree in Human Services Counseling at Maine State University. He has more than 20 years of experience working in the senior healthcare industry.