Statistics show that more than 30 million older adults get sent to the emergency room for fall accidents annually, and around 30,000 of these individuals don't make it out alive. What's worse is that 2/3 of these accidents happen in showers or bathtubs. Fortunately, seniors can make their bathrooms safer for themselves and an elderly loved one by upgrading to a jetted bathtub shower combination.
Walk-in tubs have flexible doors that make it easier for people with mobility issues to enter and exit the tub shell.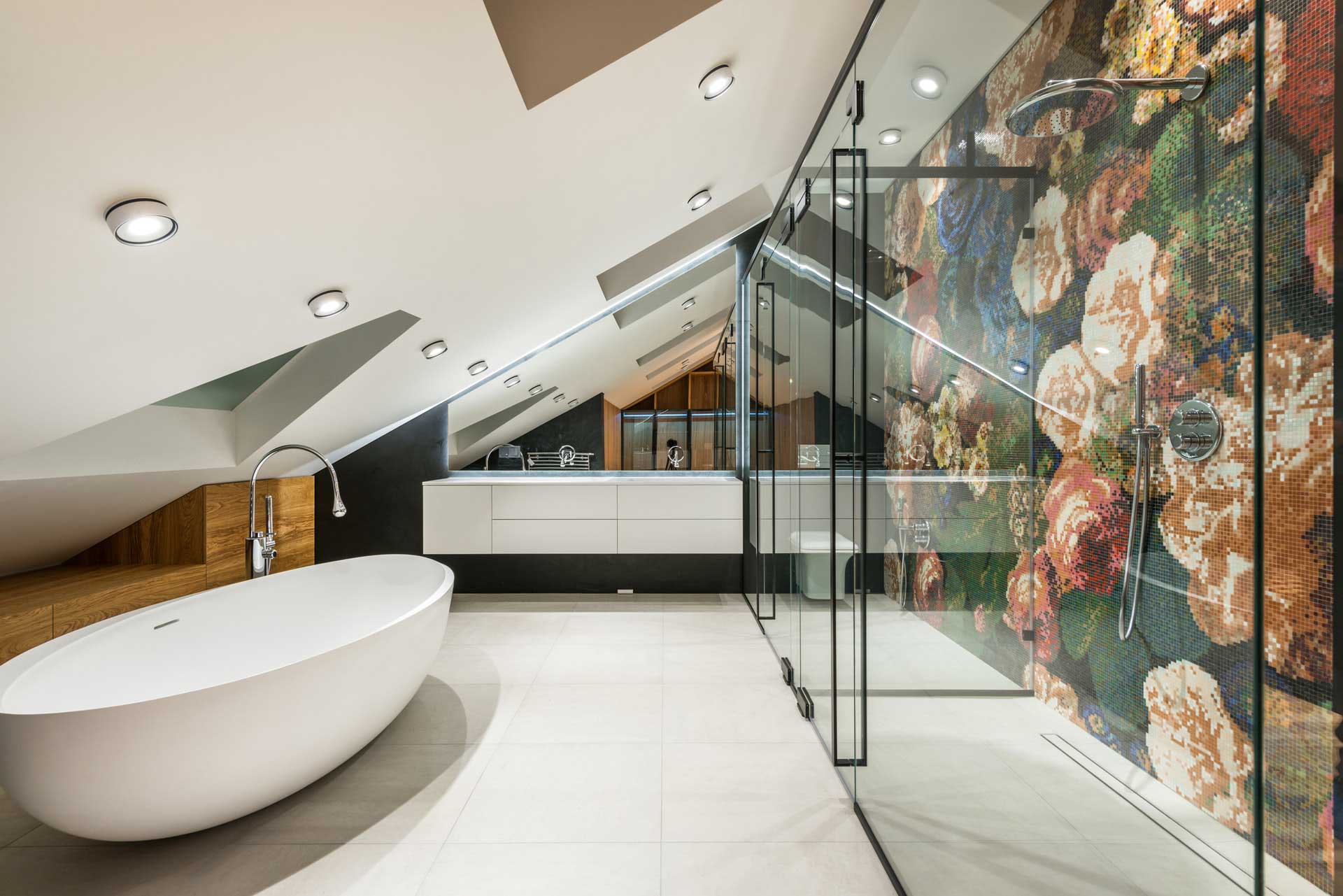 Options range from a simple soaking walk-in tub model to a more modern massage tub equipped with high-grade water jets and air jets. The goal is to identify which tubs offer functions that suit one's needs, physical conditions, and lifestyle.
Jetted Bathtub/Shower Combos for Seniors in 2021
These are the best walk-in bathtub companies to get your jetted walk-in tubs from:
Jacuzzi produces some of the most popular walk-in tubs today. What sets the Finestra line apart from the rest is its high-grade jet pumps no other air massage systems can hold a candle to. The Jacuzzi Pure Air is available at $6,464.
Features:
256-color chroma therapy lighting
Easy-to-install fixture
75 gallons max operating capacity
High-grade powerful air jet system
Kohler offers a walk-in tub complete with a heated backrest, whirlpool and air jet combo, and patented BubbleMassage Air Tub Jets. Their goal is to create a spa-like experience. Get $1,500 off of this walk-in tub if you request a quote today.
Features:
Heated backrest
Hydrotherapy whirlpool and air jet combo
Spacious shower door
Fully functional control panel
What sets The Hybrid Tub by Safe Step apart from other walk-in tubs is its safety features. It has low step-in, adjustable shower doors, and a built-in shower chair.
Features:
High comfort seat height
Nonslip flooring
Handheld and rainfall shower combo
Adjustable doors
The Elite Dual Massage is a multi-feature tub that has air jet pumps, hydrotherapy jets, and a thermostatic showerhead. It's available at $5,692.
Features:
14-hydrotherapy jet system
Three-speed 16-air jet system
Thermostatic control faucet
This simple acrylic walk-in tub is the ideal choice for seniors who need a small, compact fixture for their bathrooms. It's available at just $5,000.
Features:
Compact frame
Dual four-port drain technology
3-speed air jet system
Adjustable swivel tray
Prevent all kinds of falls of accidents by installing dexterity-aiding devices in the bathroom. Senior Strong has multiple resources on the best ways to make bathrooms safer for elderly loved ones. Visit the Senior Strong website today!
Frequently Asked Questions
What is the best tub-shower combo?
Customers have varying needs. The best approach is to assess all combination tubs on the market, go through their features, then see which best fits one's needs. Although, shoppers should limit their options to reputable companies guaranteed to meet quality standards (e.g., Kohler, Safe Step, Jacuzzi).

Pro Tip: Explore modern whirlpool tubs and hydrotherapy tubs as well. They're pricier compared to the other walk-in tubs, but they offer top-notch additions that make for a unique bathing experience.

What is the difference between a jetted tub and a whirlpool tub?
An air-jetted walk-in tub has much significantly smaller jets since they provide jet massages by pumping out air. Meanwhile, whirlpool walk-in tubs pump out powerful streams of both air and water.
What bath products can I use in a whirlpool bath?
Bubble baths are safe to use in jetted and whirlpool bathtubs. Just clean out the tube and drain systems regularly to prevent clogging. Users could cut the cleaning time in half if they invest in a walk-in tub equipped with an ozone cleaning system that dumps excess grime by itself.

However, never use bath salts or oils in whirlpool walk-in tubs. The air and water pressure these safety tubs produce can cause grime to clog the motors. You should only use these products in a jetted walk-in bathtub.


Can you have a jetted tub with a shower?
Yes, you can install a rainfall showerhead on almost any jetted walk-in tub. Just make sure to equip the fixture with an extra grab bar and nonslip matting since jetted tubs tend to have slippery, grime-filled flooring.

Every independent home should have a walk-in bath space. Ideally, an accessible and luxurious space consists of a walk-in tub and hand shower duo so that one can unwind in a soaker tub by themselves without worrying about slippery floors or high tub ledges.

Note that these are just some of the best walk-in tub/shower options available online. Overall, shoppers are free to choose any type of walk-tub they want, but it'd be ideal to choose a tub-shower duo that comes with excellent safety features and good product consumer reviews.
Improving senior quality living goes beyond buying the best walk-in tubs. Check out our resources on how seniors can stay safe while on the move today!