Bathroom accidents are more common than most people make them out to be. In fact, the Centers for Disease Control and Prevention (CDC) reports that around 3 million seniors visit the emergency room per year for fall injuries.
What's more, fall-related accidents often lead to traumatic brain injuries (TBI) in the long run. With that in mind, observing bathroom safety measures such as installing a slip-resistant bath mat is a must for every house—especially those with mobility-impaired seniors.
The Best Non-Slip Bath Mats in 2021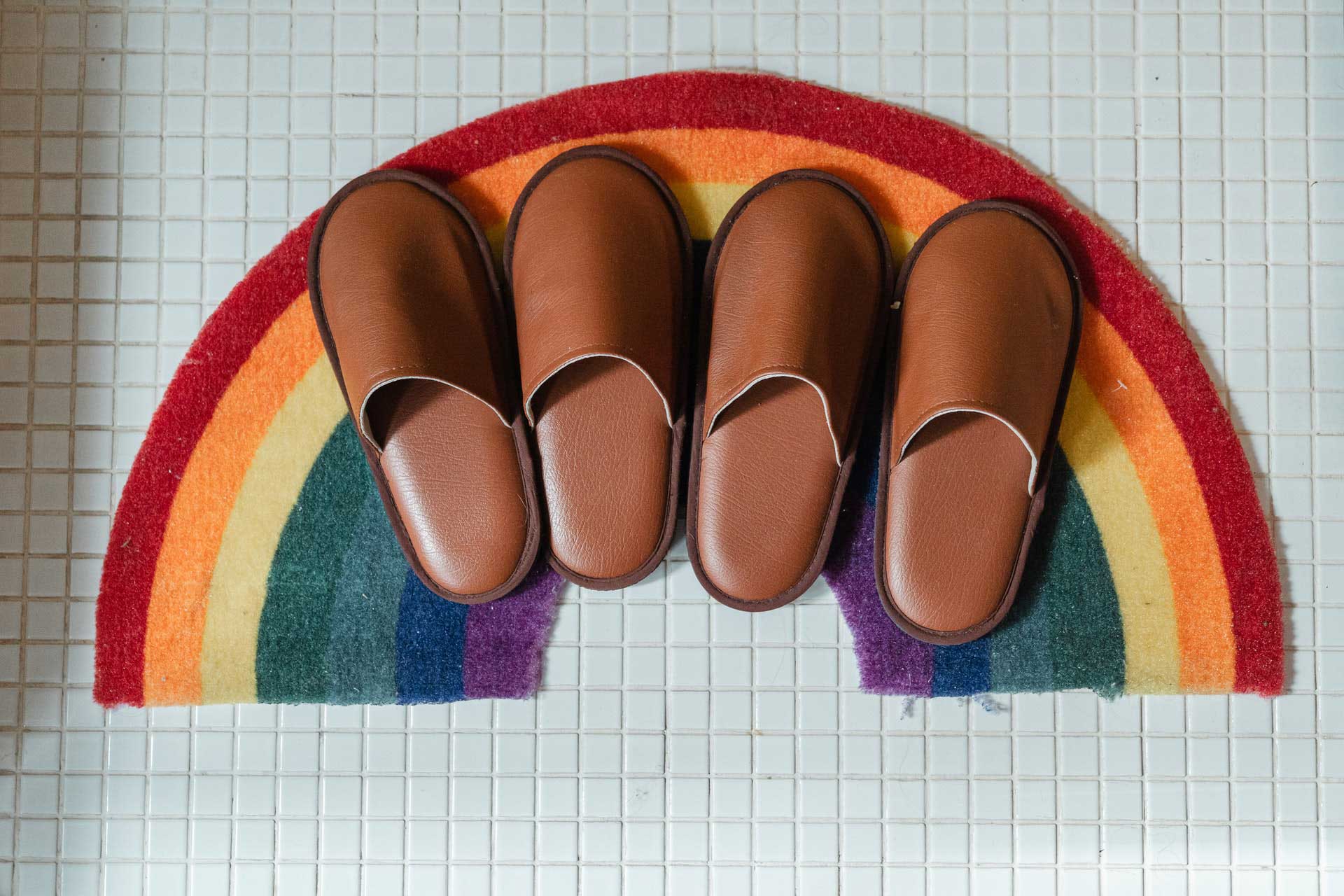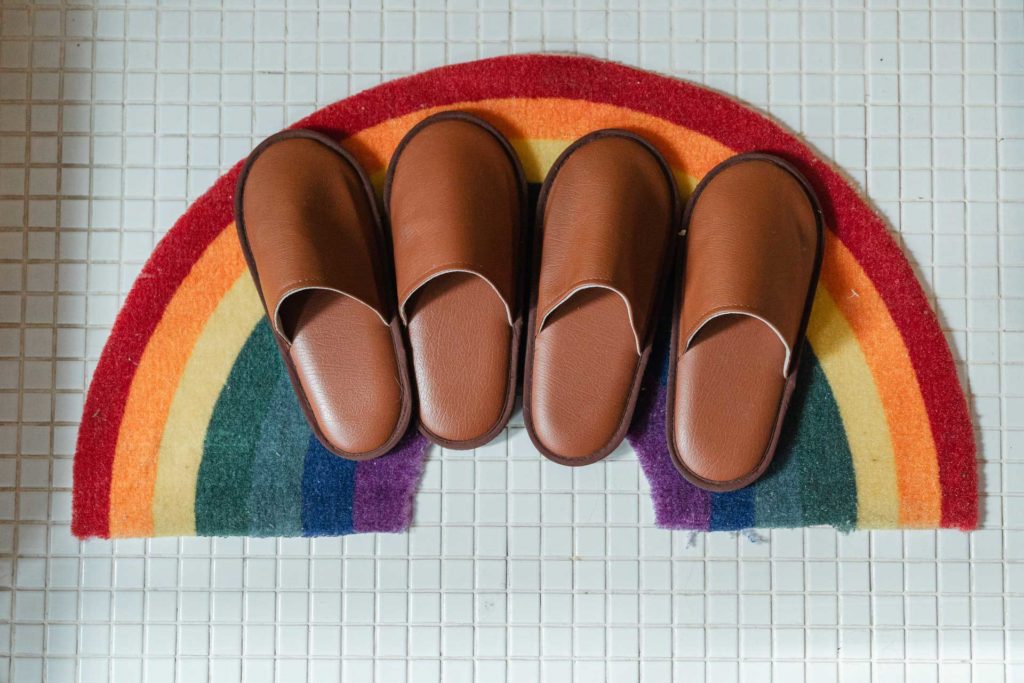 The Chenille Bathroom Rug Mat by Gorilla Grip is a best seller that features an ultra-absorbent chenille fabric, soft and relaxing shag, and an extremely reliable rubber back. Plus, it's easy to maintain. Unlike PVC product counterparts, this mat can be machine-washed multiple times without breaking or shedding.
The number one top choice for comfort on this product list is the non-slip memory foam shower mat by Genteele. It features a luxurious polyurethane memory foam that cushions the feet and softens floor impact on the joints. You'll feel like you're walking on a rug of clouds.
Keep your showers and tubs slip-free with this excellent non-slip mat by Gorilla Grip. What sets it apart from the rest is functionality. The mat has 320+ suction cups that will keep the mat glued to the ground regardless of how much water and soap accumulates. For cleaning, you can simply throw it in the washing machine.
If you're looking for something unique, try the Bamboo Bathroom Floor Mat by Bambüsi. It's a stylish, functional, versatile non-slip bamboo mat that gives your bathroom a classic, oriental vibe. You can have a few of these around outdoor fixtures such as pools, hot tubs, and open-air showers as well since they have a versatile design.
Need a reliable mat for under $12.00? Try the Latex Backing Bath Mat by Yimobra. Unlike other cheap, mass-appealing mat brands, Yimobra doesn't compromise on quality to create low-cost, inexpensive products.
Factors to Consider When Choosing the Best Bath Mat to Avoid Falls
Are you looking for a bath rug? There are plenty of non-slip bath rugs and mats available on the market. They range from the compact rubber mats that you place near toilets to the large bathroom mat options that provide wide surface coverage.
Having multiple options to pick from is nice. However, first-time shoppers who aren't used to senior care might feel overwhelmed or intimidated. That's why we've narrowed down some of the most important factors to consider when looking for bath mats.
Size: Order a mat that matches the fixture you want to finish. Remember, the mat you use to surround drainage holes won't automatically be the perfect product to cover your bathtub with as well.
Efficacy: Look for a functional, inexpensive non-slip mat that consists of high-grade rubber back to prevent the feet from slipping and strong suction cups to keep the mat positioned properly.
Design: Yes, poorly designed bathtub mats will still improve the overall safety of your shower and toilet area, but they'll also make the room messy and untidy. Go with a bath rug that matches the overall aesthetic of your indoor living space.
Types of Non-Slip Mats
Contrary to popular belief, there's more than just one type of bath mat. Some of the most popular options to check out in various stores include the following:
Shower Mats: As the name suggests, a shower mat prevents fall accidents in the shower area. This space can get very slippery depending on the flooring material.
Acupressure Mats: This is a specialized rubber mat that consists of small, plastic spikes on the surface that were designed to hit the acupressure points on the feet. There are studies suggesting that acupressure treatments have physiological healing effects.
Bathtub Mats: Bathtubs can be quite dangerous once the wastewater and excess soap pools up, especially if the ledge to exit and enter the tub's too high.
Bath Rugs: A bath rug is best for homeowners who want to add a touch of elegance and class to their overall indoor living space design without compromising safety.
Remember: building a senior-friendly bathroom goes far beyond just installing bathtub mats. (Additional Read: Top 15 Shower Mats)
Frequently Asked Questions
What is the best material for a bath mat?
The best material for any type of bath or tub mat is rubber. It has strong, water-resistant properties that help one stay safe and balanced no matter how much water accumulates. For best results, go with options that have suction cups as well. These cups will act as an adhesive to keep the mat in place at all times.
What can I use instead of a bath mat?
If you're not into the idea of using a bath mat, the next best option would be a bath rug. What sets them apart from regular mats is they have a carpet-like top that consists of fur. This design is much more aesthetically pleasing. Similar to bath mats, these rugs also have a rubber backing that allows the product to stick to the floor.

Note: The water absorption property of the rug's fur top makes it an unsuitable shower mat or bathtub mat option.
Taking care of a senior relative? We have multiple resources on how to properly care for a senior loved one and improve their overall quality of life. Check out the rest of our site now!
Additional Resources
Surveys show that more than 19 million seniors aged 59 to 67 suffer from a lack of mobility. This impairment hinders them from performing simple tasks such as using the toilet or bathing.
Reports show that around 3 million seniors aged over 65 go to the emergency room for fall-related injuries per year.
Overall, setting up bath mats in the shower and toilet area is a simple, efficient, and inexpensive way to protect your loved ones from slipping and hurting themselves.
For maximum efficiency, don't just focus on the bathroom floor. We strongly suggest having mats set up near every bath fixture, including the bathtub, toilet, and shower area. You can add some near the drain holes as well. Generally, all smooth surface areas where water flows or moisture accumulates will need some form of slip resistance item.
Also, feel free to explore other safety products and items. Apart from non-slip mats, you can look into getting commode buckets and shower chairs as well. Any product or device that would make showers, tubs, and toilets easier to use might be a good investment if you live with older adults. Remember: building a senior-friendly bathroom goes far beyond just installing bathtub mats.
Are you looking for more ways to make your bathroom safer? We have multiple resources detailing the different products you can use to make shower areas, toilets, and bathroom floors more senior-friendly. Check out the rest of our resources today!