Living on a fixed income can make it challenging to keep up with repairs around the house when you're a senior. Whether fixing a leaky roof or updating an outdated kitchen, home repair costs can add up quickly. Luckily, there are several organizations and government programs that offer grants to help seniors with the cost of home repair.
This post will look at some of the most common sources of home repair grants for seniors.
Home Repair for Seniors – Grants From The Federal Government
Below are the home repair grants from the federal government:
1. Home Repair Grants From HUD
The U.S. Department of Housing and Urban Development (HUD) offers several grant programs to assist low-income homeowners with the cost of home repair. The specific programs available vary from year to year, but they typically include the following:
This program gives states and local governments the funding to develop affordable housing initiatives for low- and moderate-income families.
This program funds local governments and non-profit organizations to carry out community development projects that build stronger and more resilient communities. The associated activities include infrastructure programs, housing rehabilitation, homeowner assistance, and code enforcement.
This program gives HUD-approved Housing Counseling Agencies assistance in offering housing counseling services to low- and moderate-income families. Eligible counselling services include disaster and reverse mortgage counseling for seniors.
2. Home Repair Grants From FEMA
The Federal Emergency Management Agency (FEMA) offers home repair grants to eligible homeowners affected by a major disaster, such as a hurricane, tornado, or flood. FEMA grants can be used to cover the cost of necessary repairs, such as repairing damage to your home's foundation or roof, and costs associated with relocating temporarily while repairs are being made.
To be eligible for a FEMA grant, you must first apply for assistance through the FEMA Disaster Assistance program. If you are approved for assistance, you can apply for a home repair grant.
3. Home Repair Grants From USDA
The U.S. Department of Agriculture (USDA) has a Section 504 Home Repair Program, also known as Single-Family Housing Repair Loans & Grants. The program aims to help low-income families make the necessary repairs and upgrades for their homes.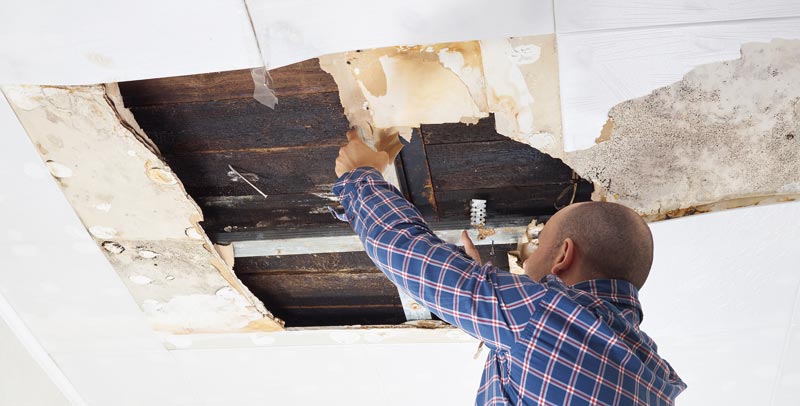 They also offer home repair grants for seniors 62 and above to help fix problems with insulation, foundation, or septic system. Grants can be as much as $7,500, while loans are capped at $20,000. To apply, contact your Rural Development office.
Home Repair For Seniors – Grants To Protect Your House
Below are the home repair grants you can take advantage of to protect your house:
4. Earthquake Brace + Bolt
Earthquake Brace and Bolt give homeowners a $3,000 grant to retrofit older houses to reduce the damage caused by earthquakes. They also have additional grants available for low-income households.
5. State Weatherization Programs
Different states run various programs to help seniors and low-income families repair their homes for better insulation, heating, and air conditioning. They also provide grants for homes seeking to create "energy efficiencies" through local nonprofit "energy service providers."
The U.S. Department of Energy (DOE) runs a Weatherization Assistance Program (WAP) to help eligible families make their homes more energy efficient. The U.S. Department of Health & Human Services has a Low Income Home Energy Assistance Program (LIHEAP) that helps reduce costs from home energy bills, weatherization, and other energy-related home repairs.
Check with your local state department or state weatherization agency for information on such programs' eligibility and application process.
Home Repair For Seniors – Grants From Private Institutions
It's not just the government that has many home repair grants for seniors. Several private institutions also run programs nationwide to make home repairs affordable for low-income senior citizens.
6. Habitat for Humanity
Habitat for Humanity uses volunteers and donated materials for home preservation activities to help families preserve their ancestral homes. Check out their website for an upcoming event near you.
7. Rebuilding Together
Rebuilding Together works with local partners to provide free home repair programs. Simply visit their websites to check for local affiliates in your area.
Home Repair For Seniors – Grants To Help Modernize Your Home
Many sources of financial assistance are available for seniors who need help paying for home repairs, especially if they want to modernize their homes.
Medicare and Medicaid may not pay for home repairs but can subsidize upgrades like durable medical equipment as long as there's a doctor's prescription. Moreover, check with your local Area Agency on Aging for any home modification funds provided through the Older Americans act.
Be sure to explore all the available home repair grants for seniors before taking on any debt.
Do you want to learn how you can maximize your income? Check out more articles like this in the Senior Strong blog section.
Was this article helpful?