Take the senior bathing experience to the next level with a walk-in jacuzzi tub shower combination. Jacuzzi is one of the largest walk-in tub companies in the world. People of all ages turn to them for high-grade hot tubs that meet and exceed the industry's safety and quality standards.
Jacuzzi has been providing a wide range of tubs for more than 60 years now, from the standard soaker tub to the more modern hydrotherapy tubs loaded with fully functional water jets. In fact, they're so popular that the name Jacuzzi is often used interchangeably with hot tubs.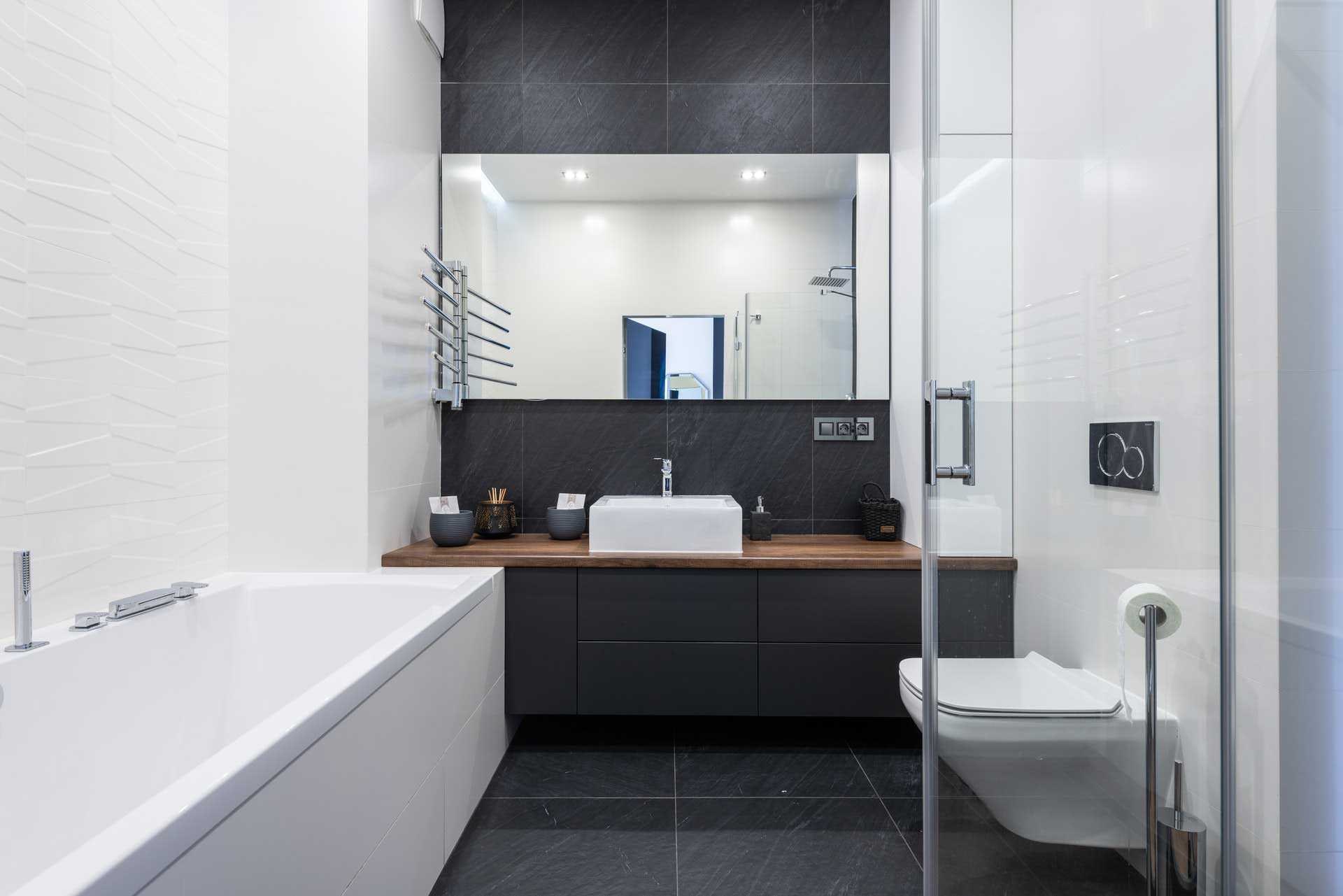 Whether you're looking to upgrade your bathing space with simple whirlpool tubs or fully loaded combination tubs, Jacuzzi has you covered. Here are the best senior-safe walk-in tub options for any independent home:
The Best Walk-In Jacuzzi Tub and Shower Combos for Seniors in 2021
Price: $6,464
No other bathtub air massage system can come close to what Jacuzzi Finestra offers. The strong yet gentle air bubbles make for a soothing, relaxing bath. This tub is ideal for seniors who regularly experience muscle cramps and pains but cannot stand strong massages.
Key Features:
256-color therapy lights
Flexible swing doors
Lifetime warranty
Easy-to-install panel-sided skirts
High-grade, premium-quality air jet system
Price: $6,341
For those looking for something tougher than an air jet, opt for the Finestra Whirlpool by Jacuzzi. This senior-friendly option features a state-of-the-art hydrotherapy system that shoots powerful jet streams of water to target tension points in the body.
Key Features:
Power water jet streams
Quick drain technology
Lifetime warranty
Provides specialized hydrotherapy massages
Price: $2,995
The ANZZ Whirlpool Massage and Air Jet walk-in tub isn't from Jacuzzi. However, it deserves a spot on this list because it offers the same quality as Jacuzzi but is priced at 1/3 of what a Jacuzzi walk-in tub costs. This pick is a good choice for people who don't want to spend upward of six grand on walk-in tubs but don't want to compromise on quality and functions either.
Key Features:
Chroma-powered bath lights
Nonslip flooring with matching grab bars
Limited lifetime warranty
Durable fiberglass tub shell
Relaxing aromatherapy massage bubbles
Flexible swing door
Renovating an elderly relative's bathroom? Senior Strong has multiple resources on the best senior care products in the bathroom for your nearest and dearest. Check it out today!
Frequently Asked Questions
Practice Safe Senior Care with Senior Strong
Should you upgrade to a walk-in bath? If you have dexterity issues such as joint pain or live with older adults who cannot move around freely anymore, we suggest considering a walk-in Jacuzzi. It allows one to enjoy the luxury of an air jets bathtub without compromising safety. Remember: standard tubs can be pretty dangerous.
Also, note that these are just some of the best walk-in tubs on the market. Feel free to explore options from other reliable brands such as Ella by Ellas's Bubbles, Kohler, Safe Step, and American Standard, among others. Just make sure the tub has mobility-aiding features. A low step-in, durable door seal, flexible shower door, and reliable grab bar are just some of the features to watch out for.
Quickly Learn About Jetted Bathtub Shower Combination for Elderly Individuals.
Improve the quality of living for your independent-living elderly loved ones by equipping your home with other senior-friendly devices to aid with mobility issues. Visit Senior Strong now to learn more about senior care products!