Deaf and disabled senior citizens in the United States can benefit from the Social Security Disability Insurance (SSDI) and Supplemental Security Income (SSI) programs in addition to the Social Security's Ticket to Work Program. Each one has a set of different qualifications, so it's best to double-check before applying.
For those who are insured, the Social Security Disability Insurance program can pay benefits to you and some members of your family. However, you will have to have paid Social Security taxes and meet other qualifications.
Blind individuals under this program can earn as much as $2,190 a month in 2021, which is much higher than disabled workers who aren't blind at around $1,310 a month.
For seniors, adults, and children who have a limited income, the Supplemental Security Income Program pays benefits. Monthly maximums are determined based on need, ranging from $794 for an eligible individual, $1,191 for an eligible individual with an eligible spouse, and $397 for an essential person.
For disabled seniors looking to find a job, the Social Security's Ticket to Work Program provides career-related resources for free. Most individuals between the age of 18 and 64 qualify for workplace assistance.
Depending on your age, type of disability, and income level, there are plenty of available benefits and resources to help low-income seniors pay for their needs and seek employment. 
Learn more about the best hearing aids for seniors at Senior Strong today!
Was this article helpful?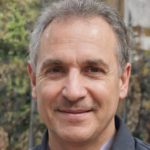 William Rivers is an editor with a master's degree in Human Services Counseling at Maine State University. He has more than 20 years of experience working in the senior healthcare industry.