For many of us, aging means a decline in our physical health and an increase in the need for resources. However, for some people who are fortunate enough to live longer lives, there are perks that they can enjoy as our respected senior citizens. So what places offer senior discounts in Georgia? Here we have named some of the best places you can try.
If you want to know what the actual age is to be considered a senior citizen, check out Senior Strong's blog today and find out if you or your loved one already qualify as one.
Was this article helpful?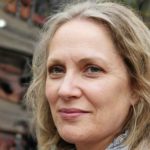 Charlotte Senger is a senior discount expert who handles all financial concerns and ensures that seniors are able to save money. She got her bachelor's degree in Accounting from the University of Texas.